Latest Episode | Cut To The Race Podcast
Despite the actual ban, the Frecce Tricolori air show will occur in Monza. Formula 1 confirmed the exception for the weekend of the Italian Grand Prix.
Less than a week ago, F1 announced that the pre-race ritual of military air shows would no longer be allowed next season. The background to this was the sustainability goals that F1 is pursuing.
But they quickly back-pedalled: The Red Arrows will be on show in the UK.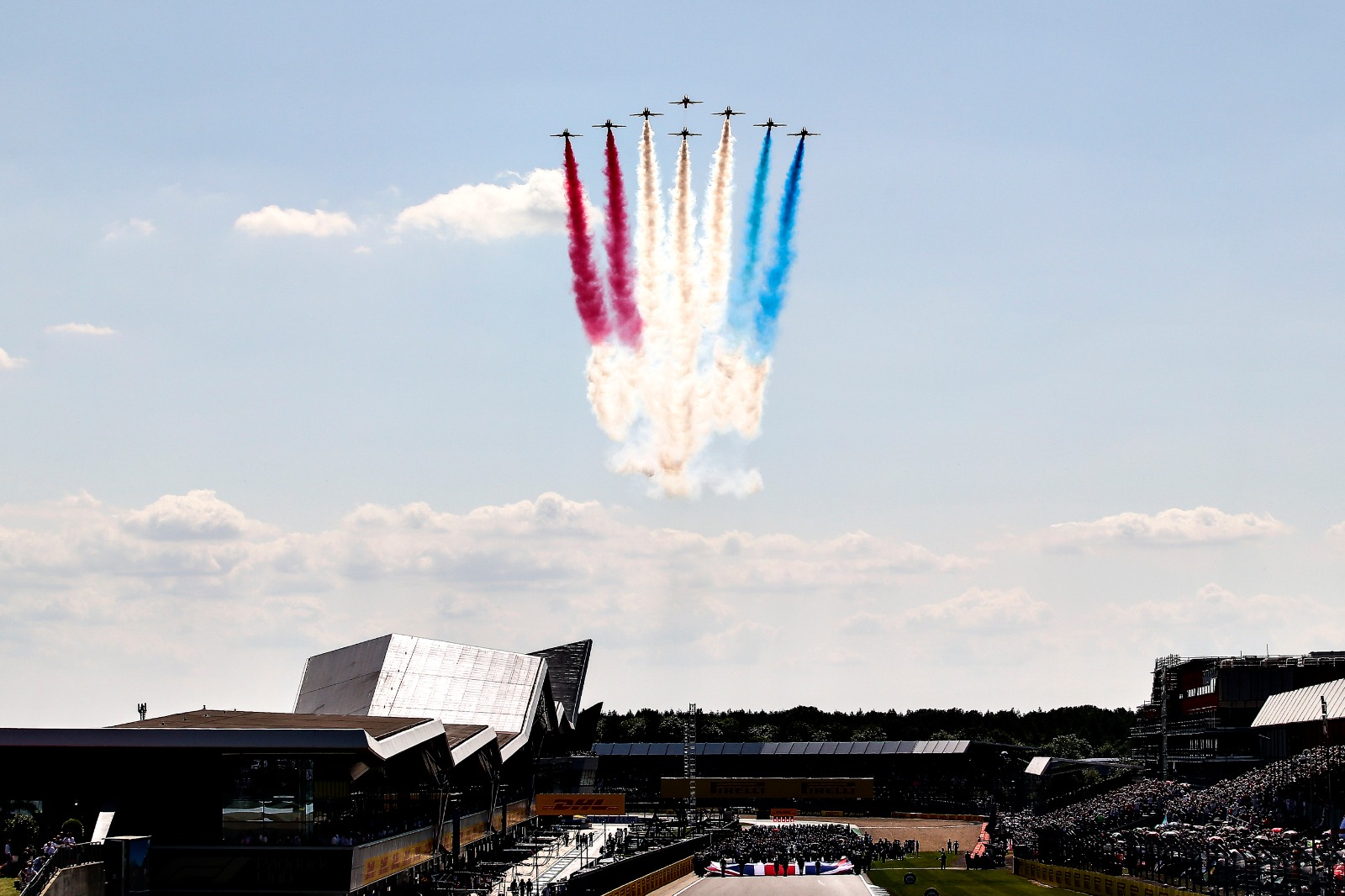 Image Credit: @SilverstoneUK on Twitter
It has now been announced that Italy will also have an exemption for their aerobatic show.
The reason for this is safeguarding long-standing traditions that should be preserved. The Italian Frecce Tricolori is one of these traditions.
This exception could also be related to Geronimo La Russa, president of the Automobile Club of Milan, who has asked for a compromise.
According to him, the show before the race shows national pride and is also a spectacle, especially for the spectators.
Whether there will be further exceptions remains to be seen. Bahrain could let a Gulf Air plane fly before the race, assuming they use sustainable fuel and meet F1's specifications.
Feature Image Credit: @Autodromo_Monza on Twitter