Latest Episode | Cut To The Race Podcast
Formula E will take to the streets of Hyderabad this weekend in the first-ever Indian E-Prix.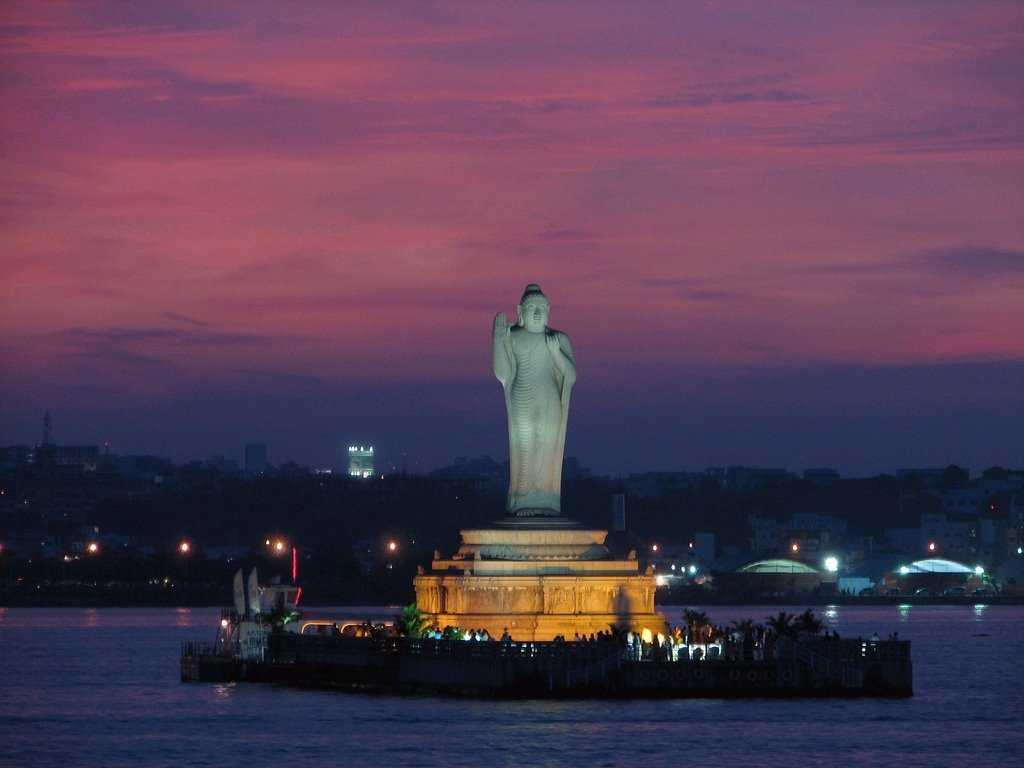 Located in the Indian state of Telangana, Hyderabad is one of the most populous cities in India. Home to almost seven million people and recognised for its incredible food and stunning monuments, Hyderabad is a brand new race destination on the Formula E calendar. 
The Hyderabad Street Circuit has only hosted two events prior, having featured as a track in the 2022 Indian Racing League. The fastest lap around the track so far was a time of 1:16.364, set by Jon Lancaster. The track has been slightly tweaked since, in order to make it more suitable for the Gen 3 cars.
2023 is set to be a year of many motorsport firsts for India. Alongside making its Formula E debut this weekend, India will also hold its first MotoGP race later this year at the Buddh International Circuit. India is no stranger to hosting major motorsports events, having featured on the F1 calendar from 2011-2013. The upcoming Hyderabad E-Prix marks the exciting return of an FIA championship to the country.
The track
A new city means a new circuit, and the streets of Hyderabad look set to bring plenty of action. The track is 2.835 km long and features 18 turns, providing multiple exciting overtaking opportunities and a chance for the drivers to showcase their skills. It's a fast circuit which passes by various Hyderabad landmarks: such as the heart-shaped Hussain Sagar lake — in the middle of which stands a monolithic sculpture of Buddha.
The track cuts through Lumbini Park, which rests on the embankment of the Hussain Sagar. Drivers will also pass by the Secretariat Complex, a building recognised as a UNESCO World Heritage site. Talk about a whistle-stop tour of Hyderabad!
A lap of the Hyderabad circuit begins with a tight chicane at Turns 1 and 2, which gives way to a high-speed run alongside the Hussain Sagar lake. This leads into a hairpin at Turn 3. Keep your eyes peeled for action here, as it's likely to be one of the first major overtaking opportunities.
From the hairpin, the track loops back around on itself. The NTR Straight takes the drivers back through Lumbini Park, before leaving them to tackle the left-hander at Turn 6. A poor exit out of the hairpin prior could leave drivers vulnerable to overtaking at Turn 6. This might be another particularly exciting spot on the circuit.
A short straight following Turn 6 gives way to multiple tricky twists and turns through the NTR Gardens, leading the drivers into the final sector of the track. A chicane at Turns 16 and 17 provides drivers with one last crucial overtaking opportunity before they reach the last corner at Turn 18. Getting this turn right will be important, as they will want to carry as much speed as possible into the next lap.
All eyes on Mahindra
The pressure will be on for Mahindra to perform well this weekend. As the only Indian team to ever compete in Formula E, Mahindra will want to impress the crowd at its home race. 
Final preparations… 🧼😝
it's almost #HyderabadEPrix race week! #CheerForTeamMahindra pic.twitter.com/f5D8MWgXN9

— Mahindra Racing (@MahindraRacing) February 3, 2023
Veteran driver Lucas di Grassi will likely be looking for a repeat of his performance at the Mexico City E-Prix. The Brazilian driver bagged Mahindra's first podium of the season, finishing third after starting from pole. After a strong start to the season, Mahindra struggled in Diriyah where they failed to pick up points. Their best result across the course of the weekend was a P13 finish from di Grassi on the Friday. Their worst, however, was a DNF for Oliver Rowland on Saturday. 
Despite having a tricky time in Diriyah, Mahindra is feeling positive ahead of the race in Hyderabad. Mahindra team principal Frederic Bertrand shared that whilst there is "some frustration" over the team's result in Diriyah, there's also "a lot of energy and excitement in the preparation for Hyderabad." He added:
"Even if we are disappointed, we are not discouraged."
Back-to-back races without points mean that Mahindra will need to up their game for this weekend's race. Rowland, who is in his second year with the team, will be looking to score his first points of the season.
Di Grassi seems to share Bertrand's excitement ahead of the race in Hyderabad. In an interview with The Bridge, di Grassi said: "India is a very important country in the world. It is important to bring electronic vehicles to India, and Mahindra is doing that, whether it be tractors or tuk-tuks." He added:
"India is a huge market for all companies to showcase their vehicles, so having a race in India is huge. For us, it is like a home race."
It's likely that Porsche will be the team to beat this weekend after Wehrlein's stunning double victory in Diriyah. But di Grassi's performance in Mexico shows that the Mahindra powertrain clearly has potential. The question is: will they be able to unleash it in front of the home crowd?
The inaugural Hyderabad E-Prix takes place at 9.30 am (UTC), on Saturday 11 February.
Featured Image Credit: Mahindra Racing