Latest Episode | Cut To The Race Podcast
Formula E CEO Jamie Reigle has shared how the departure of multiple high-profile manufacturers helped to prompt a revamping of Formula E.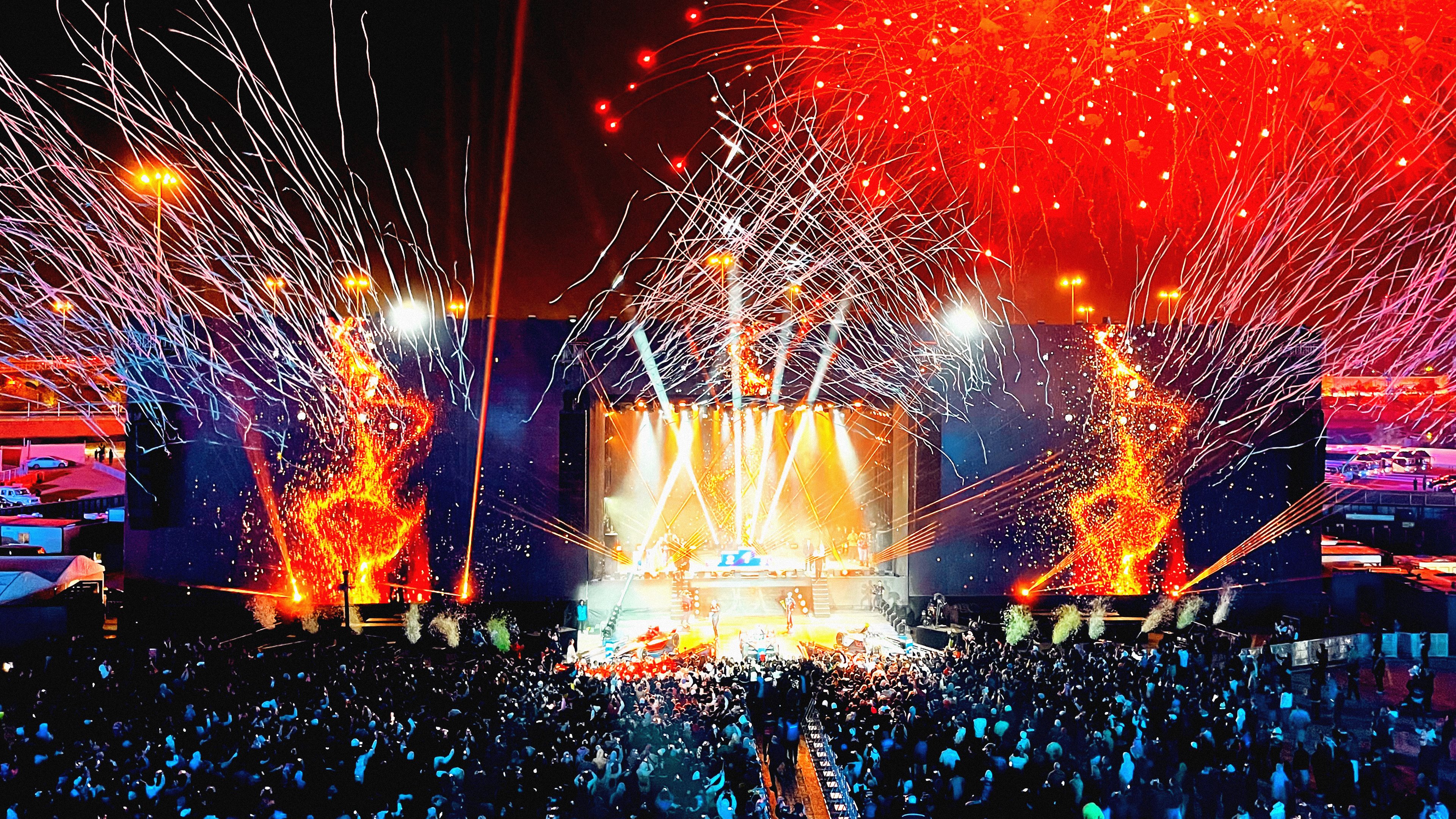 The 2023 season has marked the turning of a new page in the history of Formula E . New drivers, new locations, new race features, and the fastest cars the series has ever seen — it's an exciting time to be a fan. 
It's a motorsport series with real commercial appeal. The electric vehicle (EV) market is booming. What better way is there for manufacturers to showcase their commitment to sustainable technology than to participate in a fully electric racing series? 
Despite Formula E's seemingly obvious commercial viability, a number of manufacturing giants have departed the series. BMW and Audi withdrew from Formula E following the 2020-21 season. Mercedes, after securing back-to-back championship wins, left the series last year. 
According to Formula E CEO Jamie Reigle, the departure of these well-known brands is something that led to a lot of "introspection". Speaking to Sportskeeda, Reigle said:
"[T]here is no doubt the fact that Audi and BMW and subsequently Mercedes chose to leave, forced a level of introspection for us, to see what is great about Formula E and things we can improve.""
The CEO added: "More people are driving electric vehicles, and all that is happening much quicker than people anticipated 2-3 years ago. [T]hose manufacturers left and so you think well, either they are making irrational decisions, they are making silly decisions, or they had some valid concerns.
"So what we do is try to address those concerns, so we have addressed the sporting format, we have changed our qualifying format last year, trying to make sure to the extent the manufacturers and the teams are investing."
New year, new branding
This introspection led to real, marked change within Formula E, which goes well beyond the introduction of the Gen 3 cars. Changes were made to the format of races; the timed format was ditched and replaced with a set amount of laps. Consequently, instead of added time following interruptions from safety cars or full course yellows, laps are now added. Additionally, a new attack-mode system was implemented and, perhaps most notably, the controversial Fan Boost feature was scrapped.    
The brand itself underwent a makeover during the off-season. It revealed a new logo in late November — to a mixed reception from fans of the series. Along with this logo came a complete overhaul of the series' visual branding, which Formula E states is "inspired by the instant torque of electric acceleration".  
"[I]f you look outside here this year it's a totally fresh brand," said Reigle. "[W]e have completely repositioned our brand architecture."
"If you look closely, blue, which is our racing cool color scheme, and culture which is purple and yellow and pink, so that is really intentionally [changed]. If you'd come to the event last year, it felt like cold, in my opinion."
Revamping the experience
Clever marketing and new brand design isn't quite enough, though. "It's not just about doing more on Instagram," says Reigle. "It needs to be fundamentally embedded in the guest experience or fan experience."
As such, changes to Formula E this season have gone beyond the technical and structural. The entire fan experience has been revamped, the atmosphere of a race weekend electrified. The 2023 experience, in the words of Reigle, now "feels like you could be coming to a pop concert".
"You're not just coming to a car race."
The Formula E experience has long been unique. The Fan Village at each race houses hands-on activities for attendees, ranging from autograph sessions to live music. This season has already hosted live concerts from high-profile names like John Legend, who performed at the Diriyah E-Prix.
American singer and songwriter John Legend serenades Riyadh at #Diriyah #E-Prix. @johnlegend @Diriyah_EPrix https://t.co/us7zS4YiLI pic.twitter.com/i99sDY9jxH

— Arab News (@arabnews) January 30, 2023
Striking a balance
Reigle is aware that revamping the fan experience is a path which must be trodden carefully. The aim is to "fuse motorsport with that cultural element" — but in the same instance, a balance must be struck.
He said: "I, ultimately at the base, believe that if you don't have a good sporting proposition, then we should be a concert company and there are plenty of those out there and that's not who we are, right? So we are trying to walk that line, the sport is really important and the question is can we present a fresher and more optimistic future? I think you are going to start to see us do that with the events."
Formula E clearly remains an attractive commercial prospect for many manufacturers and teams. Though Mercedes departed the series, its place was taken by McLaren. Maserati made its return to the world of racing as it joined the grid this year. This season also saw ABT make a comeback to the series after a year out. 
It's a promising sign for Jamie Reigle, who said: "As much as the folks who left had valid points, we also have to assume the folks who are coming in are making pretty rational decisions.
"That's something we are really proud of. We are a young championship and we get held to a very different standard in terms of expectations, but I feel pretty good going into this year."
It can often be overlooked that Formula E is a racing series still in relative infancy. 2023 only marks Formula E's ninth-ever season. This season, and all of its exciting new additions, is illustrative of the fact that Formula E is not a racing series shying away from significant change, but rather embracing it. 
Featured Image Credit: Lou Johnson