Latest Episode | Cut To The Race Podcast
James Rossiter, the team principal of Maserati, has confirmed that the team is to keep the colours of the Pride flag on its car.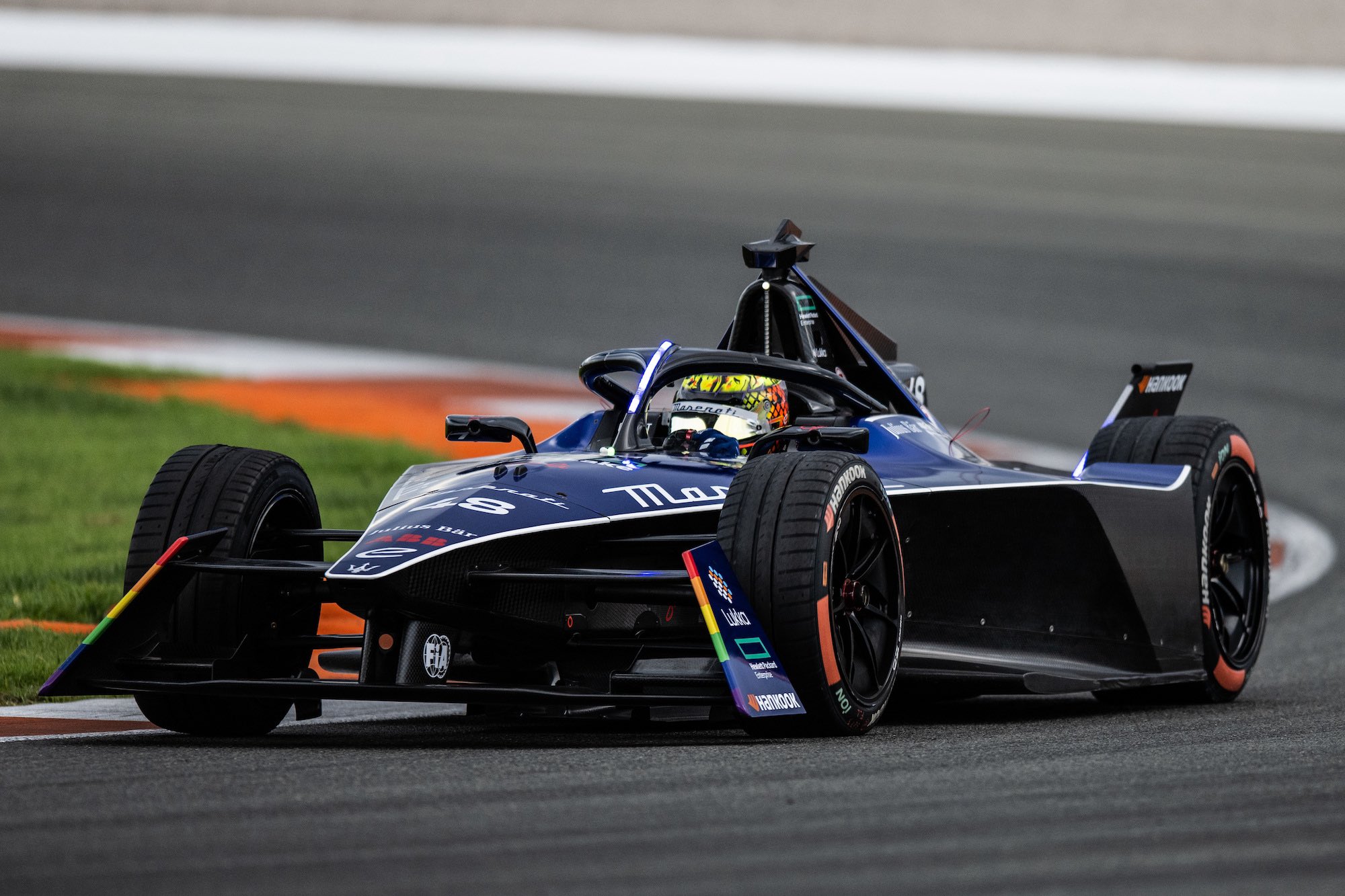 Maserati MSG Racing makes its Formula E debut at the Mexico City E-Prix this weekend. The Monegasque team was formed from Venturi Racing, which ran the Progressive Pride flag on its livery throughout last year's season. The choice to maintain the Pride colours comes despite new rules from the FIA concerning the making of political statements. 
"We've celebrated pride and we intend to celebrate the month of pride again this year," Rossiter said, as per RaceFans.
"[We will] stand up for what we believe in and make sure we use our unique platform on a global basis to share our voice and our opinions,"  
Maserati appears to be carrying on the values held by its predecessor, Venturi Racing. The team's Director of Strategic Communications discussed the choice to run a Pride livery with Females in Motorsport. Lizzie Brooks said, "We fundamentally believe it's the right thing to do."
New FIA rules on political statements
Recent changes to the International Sporting Code (ISC) now mean that written permission from the FIA must be secured before a "political, religious and personal statement" is made. The Code defines these statements or comments as violating "the general principle of neutrality" that the FIA promotes. 
This new rule comes following political statements and activism from drivers in recent years. Formula 1 drivers such as Lewis Hamilton and Sebastian Vettel have taken a Pride stance in countries with anti-LGBT legislation, such as Hungary. 
"You can use sport for peace reasons, but one thing we don't want is to have the FIA as a platform for private personal agenda," Ben Sulayem told reporters at the Dakar Rally. "We will divert from the sport." 
Ben Sulayem added: "There are other platforms to express what they want. Everybody has this and they are most welcome to go through the process of the FIA, to go through that." 
Ben Sulayem expressed his belief that the FIA "should be neutral". He added: "If there is anything, you take the permission. If not, if they make any other mistake, it's like speeding in the pit lane. If you do it, it's very clear what you get."
It's not clear whether Rossiter and Maserati have secured permission to display the Pride flag on its livery. Without permission, Maserati may have acted in breach of the ISC. The Code states that "any" breach risks being penalised. It's not known what penalty a team receives if they make a political statement without permission. 
Featured Image Credit: Car Mania