Latest Episode | Cut To The Race Podcast
New Formula E attack mode features may provide more strategic options in the first Gen3 season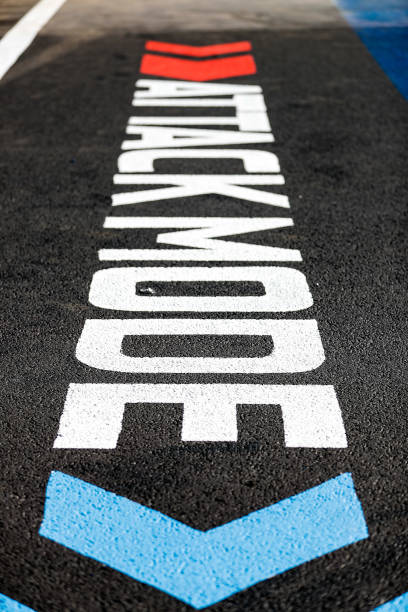 While Formula E may be saying goodbye to the Fan Boost initiative in 2023, attack mode is here to stay. Season nine of the all-electric series is set to commence in Mexico City on the 14th of January, with the teams and drivers embarking on a 17-race calendar. Although, two rounds are still to be announced.
The series is breaking barriers, with Formula E set to race in South Africa and Brazil for the first time in 2023. And season eight of the series earned a live viewership of 216 million, up 10% from the previous season.
Now, in a bid to continue developing Formula E, The Race has revealed the FIA's plans to overhaul the attack mode system.
Introducing 'attack charge validation'
The newly improved attack mode system, known as attack charge validation (ACV), will hopefully provide teams with more flexibility and greater strategic options.
Currently, the boost can only be used by drivers one way each time. Although the number of activations and the duration of the boost itself has varied from race to race.
Under the new attack mode system, drivers will be able to use their boost in different time combinations and scenarios. The allotted amount of boost time will be four minutes, but the drivers can choose whether to use the boost in 2+2, 3+1, or 1+3 minute combinations.
While the ACV system was approved in last week's Sporting Working Group meeting, the plan is still awaiting approval from the World Motor Sport Council.
Fast-charging pit stop introduction hits a delay
Another expected change for Formula E season nine was the introduction of fast-charging pit stops. Sadly, due to delays in ensuring the RESS battery's reliability, implementing the fast-charging pit stops could face delays lasting the first five races of the 2023 season.
The sport's inability to confirm season nine's regulations has upset some members of the Formula E paddock. An anonymous Formula E driver told The Race:
"We're in a world championship right now and we don't know what the races are going to look and feel like. So, it's a bit poor and ridiculous, in my opinion."
The anonymous driver went on to complain about "incompetence" amongst those in charge of the sport. They also referred to organisers' handling of matters as "amateur."
Formula E is introducing major changes for the first Gen3 season. One of the biggest is the sport reintroducing races being run to laps rather than time. So, it is understandable why teams and drivers may be unhappy. Especially considering pre-season testing starts in Valencia in four weeks. While the season opener in Mexico City is in eight weeks.
Feature Image Credit: David M. Benett via Getty Images