Latest Episode | Cut To The Race Podcast
Porsche could leave the London E-Prix with the Teams' Championship under its belt — but its ability to do so might hinge upon its qualifying performance.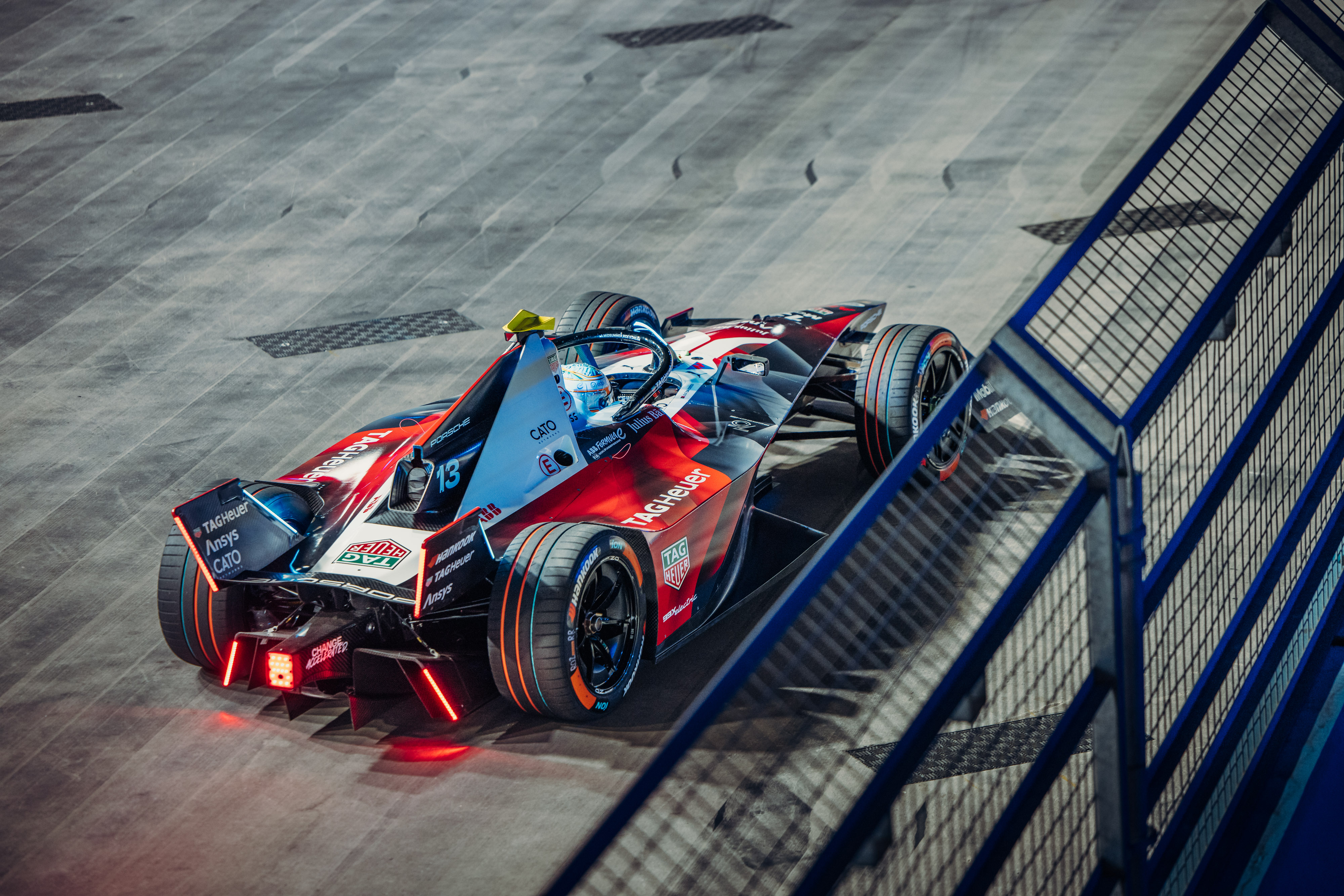 Porsche's recent qualifying performances have left a little more to be desired. The team qualified no higher than P10 across the recent doubleheader in Rome in what was a continuation of a string of somewhat underwhelming qualifying results.
Porsche's weak qualifying performance means that, for the drivers, the race often becomes a matter of making up places, rather than fighting at the front. The team's underwhelming qualifying performances have placed something of a damper on its otherwise strong race pace. Both Pascal Wehrlein and António Félix da Costa have put on impressive displays of tearing through the grid during the race. The second half of the Rome doubleheader saw Wehrlein climb up from P15 to P7. It's clear that the Porsche powertrain has the capacity and capability to fight — but its potential is seemingly stifled by Porsche's lacklustre pace in qualifying.
Qualifying is of particular importance at the London circuit, where overtaking tends to be a little trickier. No driver has won the London E-Prix from lower than third on the grid, and whilst there's room for that factoid to change, qualifying remains a focus area for the teams this weekend.
Area for improvement
Speaking to FormulaNerds, da Costa acknowledged that qualifying is an area of concern for the team. And, with the Teams' Championship on the line, it's something Porsche is seeking to remedy. 
"We're trying to understand what it is in one lap that we have to do to qualify better because you know, I think we are driving well," said da Costa. "Even talking about Pascal, when I watch his laps they are impressive laps."
"We can qualify better than tenth, maybe a little bit more forwards, a little bit more rearwards, but I've driven worse laps in the past and they have put me in the front of the grid. We are trying to understand where it's coming from," he continued, adding:
"We have a very quick car in the race and we are not good enough in one lap." 
Acknowledging the significance of qualifying at the London E-Prix, da Costa said, "Obviously here this weekend, overtaking being a little bit more difficult, the big focus is on that."
A task for the off-season
For Porsche, improving its performance in qualifying will be a product of longer-term troubleshooting, rather than a quick fix. The 2020 Formula E Champion said that it's an area the team intends to focus on ahead of the 2024 season. 
"I think we're gonna make some steps this weekend, but I think that the off-season is where we have to concentrate our knowledge and try and improve for the future," said da Costa.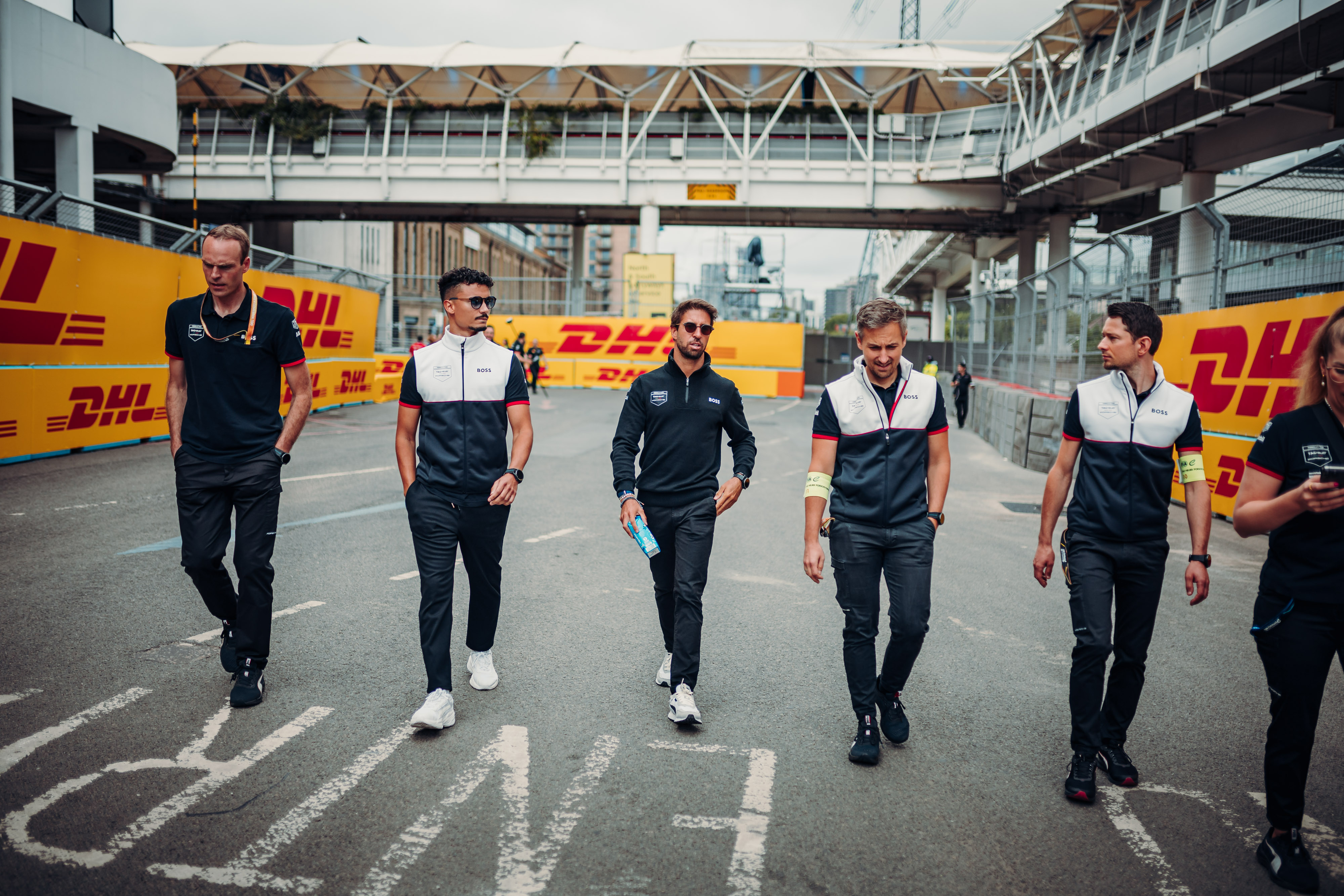 "I think it's hard to make big steps when you're racing every weekend," he continued. "You don't have enough time to look back, you have to start preparing the next weekend, so it's not easy for a race team to do big steps in between races. We did a little bit I think, let's see where we are, but I think that will be a big focus for the off-season."
Championship potential
Porsche could enter the off-season as winners of the Teams' Championship. The German manufacturer sits just 14 points behind rivals Envision. Porsche's proximity to such a monumental achievement is like a "carrot hanging on the end of a fishhook", says António Félix da Costa.
He added, "Porsche have not been in the position to win any of the titles in the past, and with me joining this year, if I can bring a title back to Stuttgart would be amazing you know."
"Mathematically Pascal can still win the Drivers' [Championship], it's gonna be tricky, but I think together we can bring that one [the Teams' Championship] home," continued da Costa.
"I think it's an important one to bring back to Stuttgart," he added. "That's now my little goal, it's that one, and I think it would make a lot of people happy back in Germany, our board, our bosses, so that's the goal for the weekend."
Featured Image Credit: Simon Galloway via Formula E Media Bank