Latest Episode | Cut To The Race Podcast
Lewis Hamilton's former teammate Heikki Kovalainen has backed the Briton to remain with Mercedes as the team attempts to return to the front.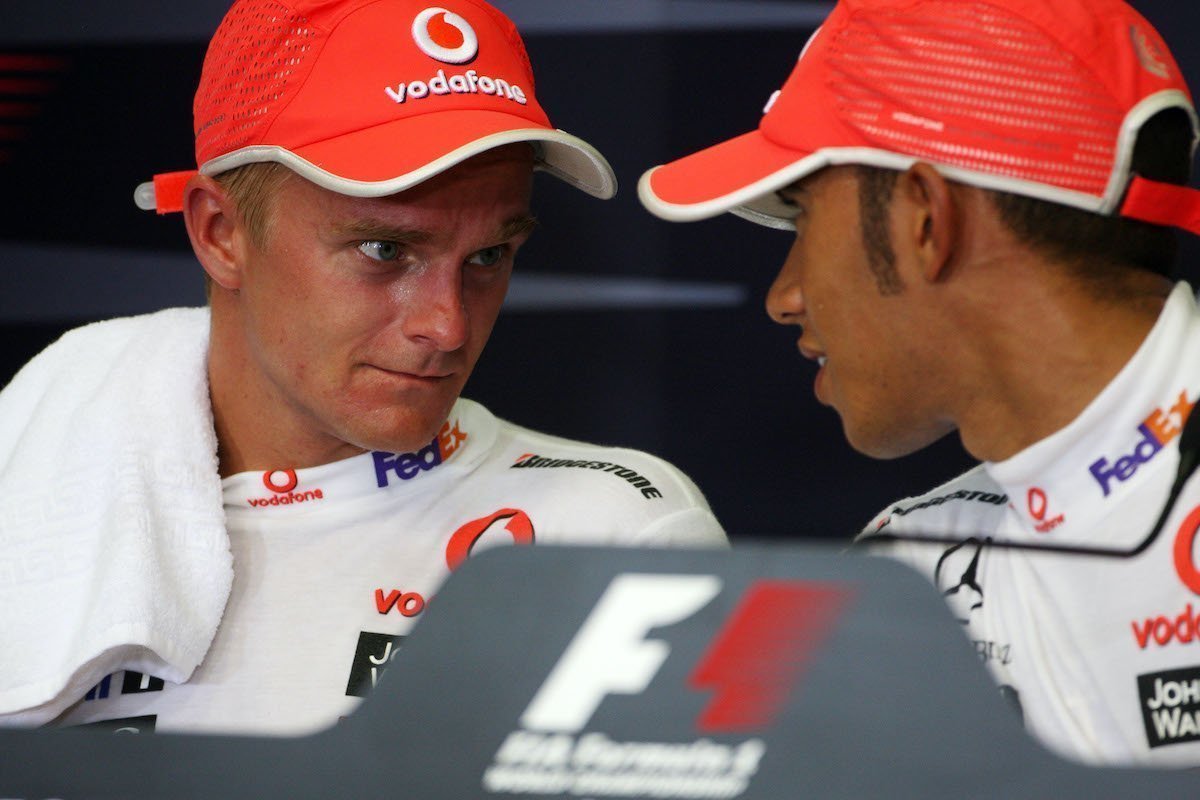 The Hamilton-Mercedes combination was Formula 1's dominant force for the first eight years of the hybrid era.
After falling to a third-placed finish in the constructors' championship last campaign, they were optimistic of building on the momentum with which they ended the season and fighting for supremacy in 2023.
That hasn't happened, however. The season-opening Bahrain Grand Prix showed that they remained a long way off the dominant Red Bulls and had seemingly even fallen behind a customer team in Aston Martin.
Whilst Hamilton seemed to enjoy his on-track battle with long-term rival Fernando Alonso, rumours began to swirl that the seven-time world champion might look for a way out of Mercedes.
Of course, he is desperate for that eighth world title. And, having turned 38 in January, some fans and pundits have hypothesised that he could look for a more promising race seat sooner rather than later.
An opportunity to show that "he's only been driving good cars"
Kovalainen disagrees, though. In an interview with Mirror Sport, the Finn – who is driving for Jenson Button's JBXE team in Extreme E this year – explained why he expects Hamilton to stick it out with the Silvers Arrows.
"To me, he's committed to Mercedes. I met him in Hungary last year and we had a good chat there. Without going into detail of what was said in a private conversation, the body language and the feel I got from him, I just felt that this is something that he wants to turn around.
"He wants to turn things around for Mercedes and that's going to tick another box on his resume – to show that it's not that he's only been driving good cars and making the most of the good cars, but that he can actually turn a struggling team around and lead that team."
Kovalainen and Hamilton spent two seasons together as teammates at McLaren between 2008 and 2009. So he knows the Briton's level of talent and determination as well as anyone, and he has faith that he will use those attributes to succeed in his goal.
"That's the reason why I'm thinking he's not going to change. I feel he wants to turn this thing around with Mercedes and then he can show the world that he can turn a struggling team into a winning team again. It's going to be exciting to watch and I one hundred per cent believe he has the skill and the will.
"If anyone, he can probably do it."
Featured Image Credit: AFP.