Latest Episode | Cut To The Race Podcast
Photographs of Alfa Romeo pair Valtteri Bottas and Zhou Guanyu have been doing the rounds on social media. But do they hint at a different livery colour for the coming F1 season, or can we expect one last season of red and white?
Alfa Romeo will walk away from the sport at the end of 2023. It was announced back in August that the marque's relationship with Sauber will end before the Swiss team transitions to the Audi works team in 2026.
Sauber have raced under the Italian car company's name since 2019 as part of a title sponsorship deal and the Alfa Romeo emblem has been present on their cars since the season prior.
For the duration of the arrangement, the team have raced in red and white. However, with the launch of their 2023 challenger – or its livery, at least – mere days away, do Alfa Romeo's predominantly black race suits suggest that the white is on its way out?
Exposed Carbon
The 2022 season ushered in the latest era of regulation changes in F1, and with it came an innovative method to weight saving.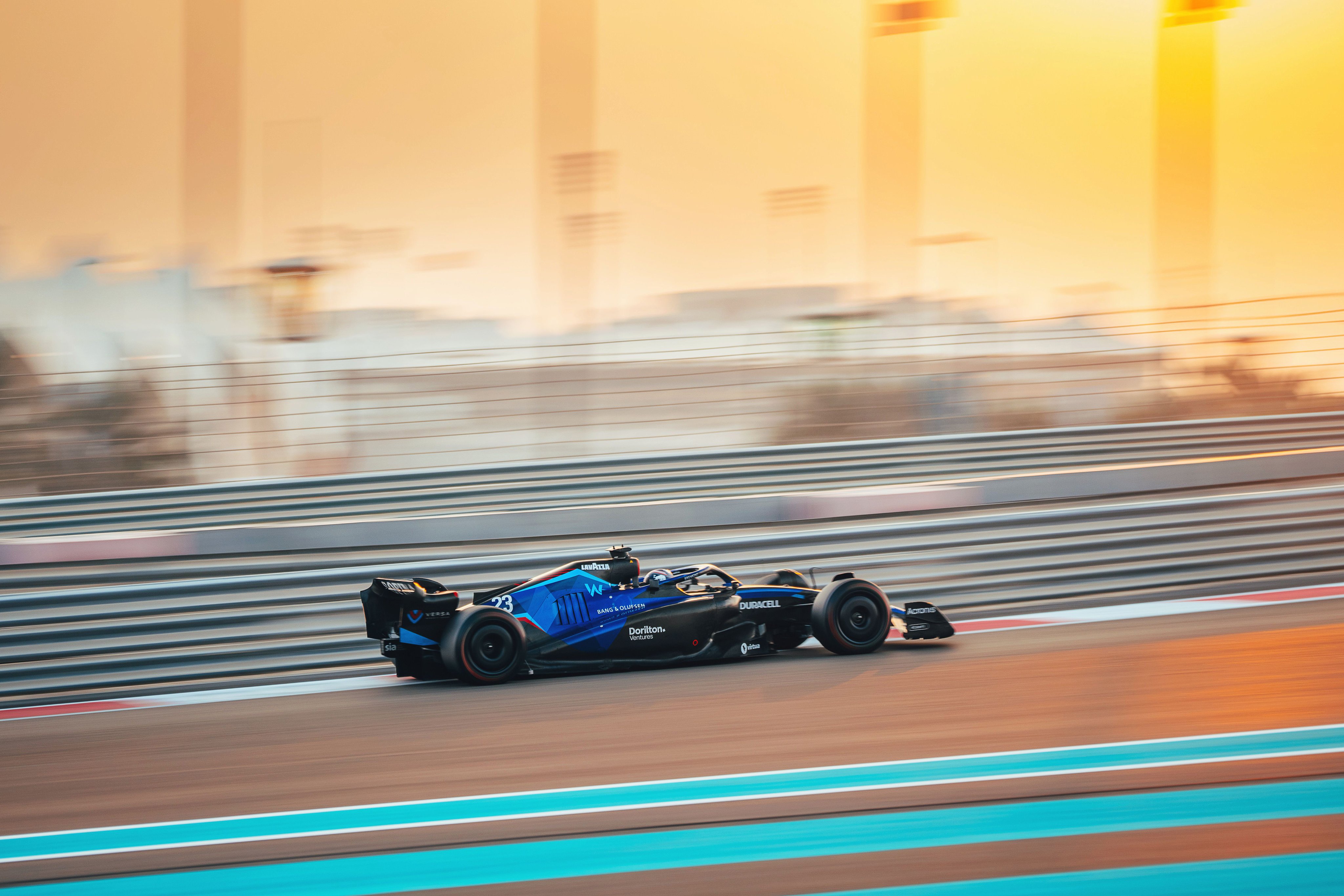 Teams up and down the paddock were forced to forgo their intended liveries in favour of a lighter, exposed carbon approach – essentially the absence of paint.
When Haas launched their 2023 look, it wasn't lost on anyone that the black of their new paint job will likely make way for the latest livery fad.
So here it is, the #VF23 livery, the first of our title-partnership with @MoneyGram #HaasF1 #MoneyGramDrivesYou pic.twitter.com/RGyeUZXDbP

— MoneyGram Haas F1 Team (@HaasF1Team) January 31, 2023
So, might Alfa Romeo also be gearing up for such a trick when their car is revealed on 7th February?
Have Alfa Romeo teased it themselves?
As well as the leaked photographs of Valtteri Bottas and Zhou Guanyu, Alfa Romeo themselves may have intentionally suggested a slightly altered colour scheme.
Known as the 'Art Car', a livery collaboration with graffiti artist BOOGIE adopted a fun red and pink alphabet scheme which faded to black at the rear of the car.
Introducing Alfa Romeo F1 Team Stake x BOOGIE: The 'Art Car' collab#GetCloser #F1 pic.twitter.com/rhBXjBfvO7

— Alfa Romeo F1 Team Stake (@alfaromeof1) January 31, 2023
It's important to note, however, that special liveries are often released ahead of a new season, and even more common is for teams to run testing liveries, which Alfa Romeo did themselves ahead of both the 2019 and 2022 F1 seasons.
To further compound the point, they wouldn't be the first team to use race suits that don't match their car. Just look at Alpine in 2021.
Featured Image Credit: @alfaromeof1 on Twitter