Latest Episode | Cut To The Race Podcast
Formula One might have only just entered a new era, but the FIA have already turned their attention to the next major regulation changes, in 2026.
As reported by The Race, The FIA have revealed six key targets for the next generation of Formula One cars. This comes following a meeting of the F1 Commission.
Changes to the power units had already been established, with 'four pillars' announced last year. These are: environmental sustainability, financial sustainability, "maintaining the action" and ensuring the sport is "attractive to new power unit manufacturers".
One confirmed change is the eradication of the MGU-H. To compensate for this, the MGU-K will increase its electrical output by 350kW – around 469bhp.
The power units will remain 1.6 litres, but an engine cost cap will be introduced. Although, those parameters have yet to be set and talks are ongoing.
The proposed changes have been met positively by potential power unit suppliers not currently in the sport. The Volkswagen Group are involved in the talks and are looking increasingly likely to green-light both Audi and Porsche entering F1.
This would be quite the coup for Formula One. It also shows that the FIA is performing well against its core target of attracting new power unit suppliers.
But what are the six objectives for the chassis?
Although nothing concrete has been proposed, the initial governing principles for the 2026 chassis regulations are:
Significantly reduced drag to improve sustainability and efficiency and complement the power unit characteristics
Maintain and improve on recent lessons learned about close racing and cars being able to follow each other
Reduce car dimensions
Reduce or contain car mass
Continue path towards the standardisation or simplification of strategically selected components for cost-cutting purposes. Expand the usage of sustainable materials or technologies and focus on recyclability
Continued innovation in terms of car safety, moving towards active and connected safety systems
These guiding philosophies aren't yet specific, but they do provide an insight into what we can expect.
The continued pursuit of car safety and sustainability are in no way surprising. The sport has been, should be, and to has to be deeply committed to these two areas.
It would be bizarre for the sport to attempt to reverse any gains it has made with regards to close racing and cars being able to follow each other. So, it's more a case of how they achieve this aim.
Size and weight
Two of the more telling criteria are points three and four: reduce car dimensions and reduce or contain car mass.
These are areas that fans, pundits, and drivers have been calling for. It's refreshing to see that these might now be addressed.
The cars have gotten cumbersome. They no longer look, nor feel, nimble. Because they aren't. They're far too large for street circuits and narrow tracks, like Imola.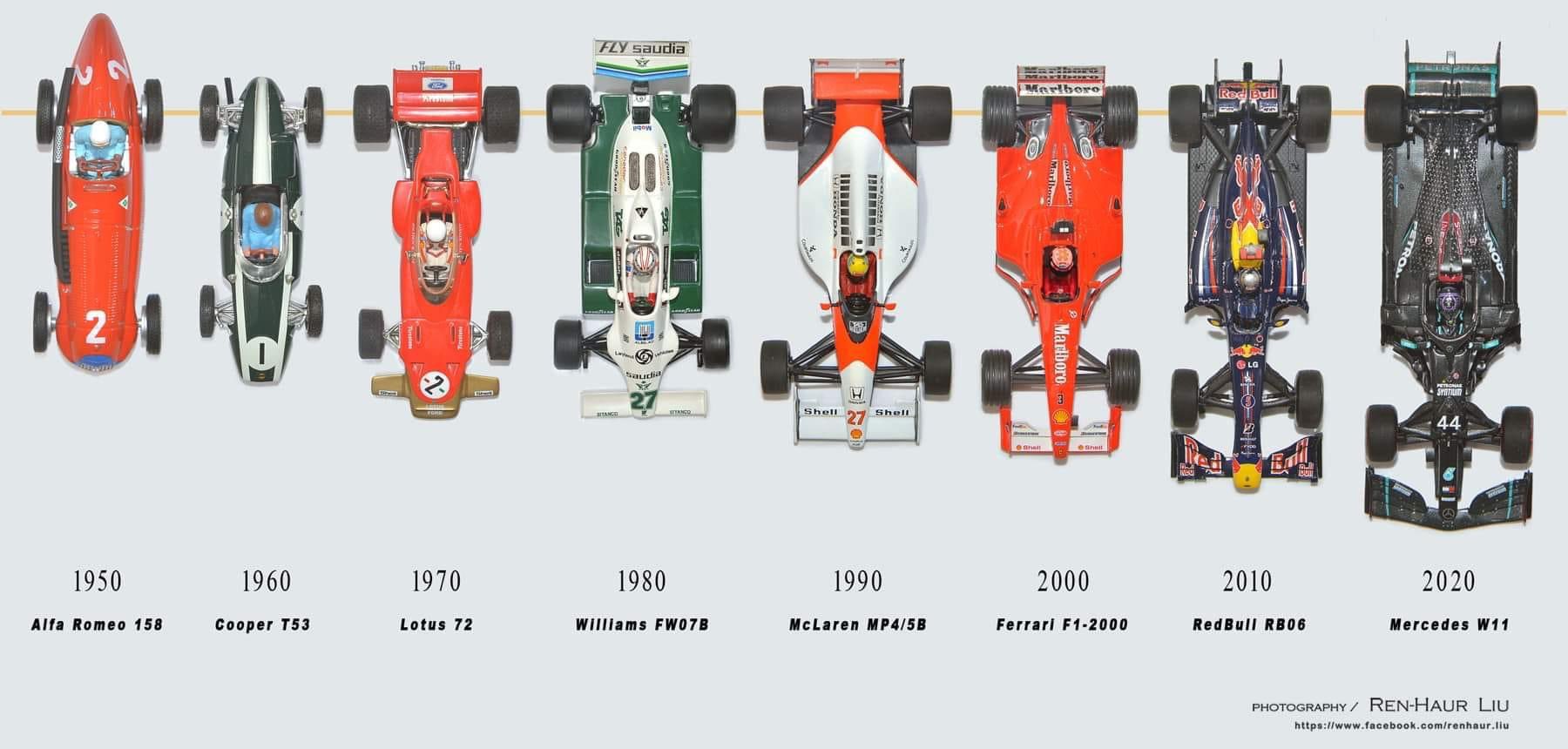 Whilst the main bodies of the 2022 cars are smaller than the previous generation, they're considerably heavier. Originally, the increase in weight limit was due to be from 752kg to 795kg. The teams, however, struggled to meet this mark. Because of this, the minimum was amended to 798kg.
The increase in size and weight is tied closely to safety within the sport.
Firstly, the ban on in-race refuelling for 2010 led to the cars becoming bigger as fuel tanks needed additional capacity. Secondly, there are links to larger cars giving drivers better protection from severe crashes. Survival cells and increased crumple zones are now commonplace.
Because of these things, the 2022 cars are noticeably bigger than they were 15 years ago. That said, advancements in safety may allow for further reductions in car size for 2026.
Featured Image Credit: @redbullracing on Twitter