Latest Episode | Cut To The Race Podcast
Carlos Sainz is predicting who will be looking to win this weekend, giving Mercedes some hope in Mexico.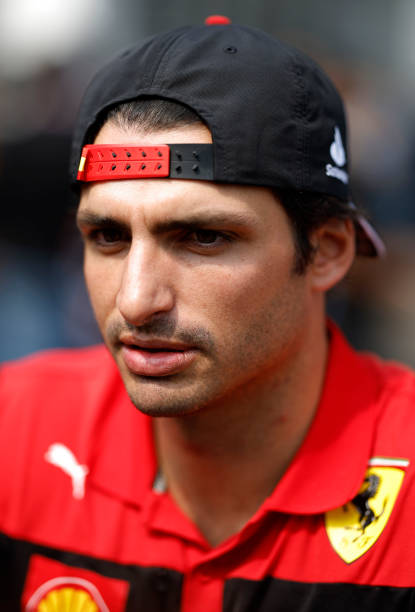 The highly anticipated Mexico City Grand Prix is returning this weekend, and Carlos Sainz is predicting some intense battles ahead. 
Top three fighting in Mexico like old times
The circuit has a mixture of downforce and altitude, which Sainz believes means that the battle for a win won't be as clear cut as usual in Mexico. Red Bull, the current Constructors and Drivers World Championship winners are on a win streak of eight. 
According to Sainz, Red Bull may not have it easy in going for a ninth this weekend. He said:
"I think there is a strong chance it could be a six-way driver battle for the win. I think it will be an interesting one; I think we could be up for one of the most competitive weekends unless one of the teams suddenly adapts to these altitudes a lot better than the others."
Sainz's optimism for Mercedes in Mexico is certainly needed for the team after they came tantalisingly close to a win last weekend in Austin. Will they manage to come out on top in Mexico? Or will it be Ferrari? Last years winner, Max Verstappen, will do anything in his power to stop these two getting that win.
Contrasting opinions in the Ferrari camp
Sainz's team mate, Charles Leclerc, seems to think Red Bull will come out victorious in Mexico. He shared his thoughts:
"I still think on Sunday, Red Bull will be the team to beat. We've always been strong on Saturday but come the Sunday, Red Bull has something more and I think it will be exactly the same this weekend. But we'll try to do the best job possible, to maybe find something for Sunday and win here if possible."
Rather than Verstappen this weekend, all eyes will be on his team mate, Sergio Perez. It is, of course, his home race. Last year Perez ended up on the podium in third, but can be claim the top spot this weekend? Red Bull certainly have the pace, but so do Ferrari…
Sainz believes Ferrari have the speed for Mexico, he would be "a lot more worried and a lot more disappointed if we didn't have the speed,". Sainz will be on a hunt in Mexico City after failing to score points last weekend in Austin. First lap retirements seem to be haunting Sainz this season, can he shake the curse in Mexico City?
Featured Image Credit: Peter J Fox via Getty Images