Latest Episode | Cut To The Race Podcast
Ferrari are looking to bring upgrades into Barcelona in the hope to turn around their early season form.
The Scuderia have been experiencing a disappointing start to the 2023 season, struggling with the race pace of the new SF-23.
As the race weekend gets closer, Autosport sources revealed that one of the key areas of the upgrades is set to be the side pods on the car.
Ferrari have been running an inwash solution since 2022, however, they are now set to adopt a Red Bull downwash style along with most of the grid.
The change may suggest that the team sees a change to the side pods as the key to turning around their issues with tyres, rather than an issue with any mechanical problems.
Despite a new look to the car, Charles Leclerc played down any suggestions that upgrades will cause a drastic turn in form, instead suggesting that the tweaks could bring the consistency the Scuderia have been lacking.
"We are not expecting any big miracles, to be honest," said Leclerc ahead of this weekend's racing.
"From now on, we want to try and bring some small upgrades every race. This one should go in the right direction. But I don't think it will be a massive change."
The hope for the Monacasque driver is that the upgrades would cut out the inconsistency that both he and Carlos Sainz have been experiencing this year.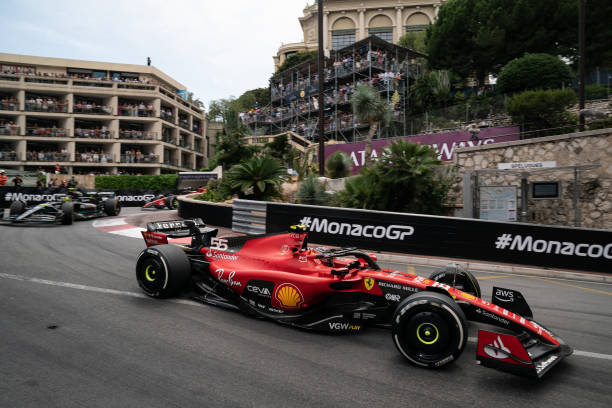 "At the moment, the thing is that we have an extremely peaky car that in qualifying, on the one lap pace with new tyres, and with the wind that we know exactly how we need to drive the car, it's okay," said Leclerc.
"But as soon as we go a little bit out of those conditions, the car loses so much downforce overall. So, we have been working a lot on that with this new car.
"This should help us to not gain that much performance, but to at least be a bit more consistent throughout the weekend. That hopefully will help us to have a better result on the Sunday."
With the issues Ferrari have been having this season, Leclerc is currently sitting 7th in the Driver Standings, with teammate Sainz sitting 6th.
He is 102 points behind Verstappen already after just seven races.
It would take a miracle for Leclerc to come anywhere close to catching the Red Bulls, but a late-season resurgence isn't off the cards for Ferrari, even if it is unlikely to result in a win in the drivers or constructors championship.
Featured image credit – Danilo Di Giovanni