Latest Episode | Cut To The Race Podcast
Following the blow of losing Sporting Director Laurent Mekies to AlphaTauri, Ferrari has allegedly made a move to acquire the services of a key Red Bull figure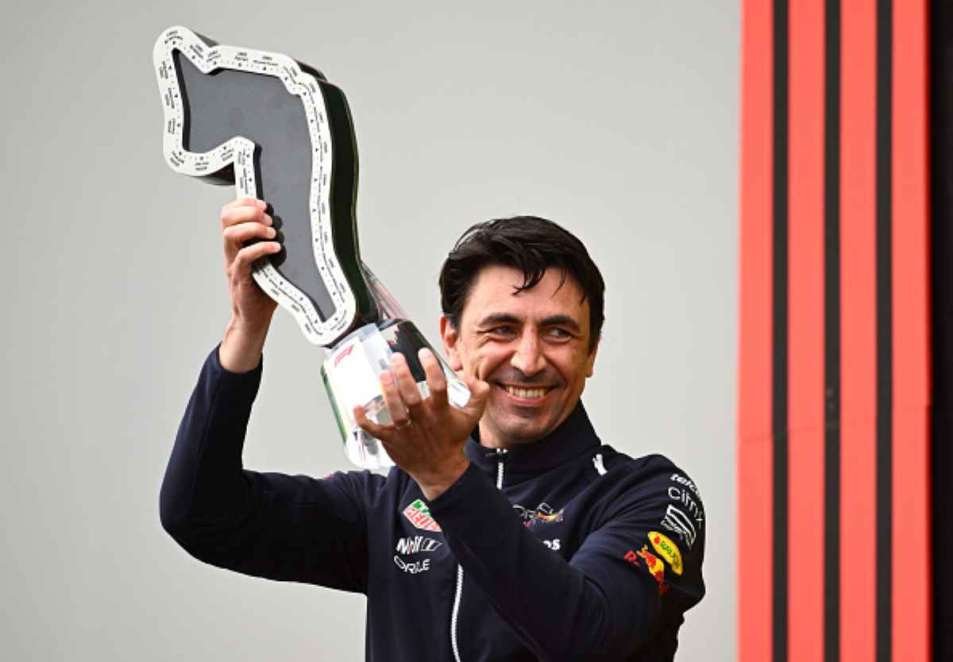 During the build-up to the Azerbaijan Grand Prix weekend, AlphaTauri announced that their Team Principal Franz Tost will be stepping down with Ferrari's Sporting Director Laurent Mekies set to replace him. Following the shock announcement, Carlos Sainz told the media in Baku that the Scuderia are also actively recruiting new personnel.
Nothing but love from Carlos Sainz for Laurent Mekies 👊 pic.twitter.com/bTvlcThGZo

— Sky Sports F1 (@SkySportsF1) April 27, 2023
With Ferrari currently sitting in P4 in the constructors' championship, the team must make some big changes to get back on terms with their rivals. During the Azerbaijan race weekend, Sky Germany reported that Ferrari's Team Principal, Fred Vasseur, was trying to sign important members from Red Bull.
Sadly, for the Scuderia, Formula One legend Adrian Newey has signed a contract extension with the reigning constructors' world champions. But there are strong paddock rumours that Ferrari is about to swoop in on Red Bull's Head of Aerodynamics Enrico Balbo.
LATEST: Enrico Balbo, head of aerodynamics at Red Bull since July 2021 (no. 3 in the Milton Keynes structure, behind Newey and Waché) will be leaving for Ferrari

Previously Mercedes F1, from 2014-2017, and Williams, from 2006-2013

From @jcccomentador below #F1 #MiamiGP #RedBull https://t.co/JOMd6KjifM

— FormulaNerds 🤓🏁 (@Formula_Nerds) May 1, 2023
The Italian media outlet, Corriere della Sport, is also reporting the switch. During an interview with the outlet, Vasseur revealed that the Scuderia is looking to hire 30 new team members by June. However, the team boss then turned coy when it came to actually revealing who these individuals might be. Having declared Ferrari's hiring aspirations, Vasseur went on to say:
"Don't ask me for names because I won't tell them."
Considering Sky Germany's reports on Vasseur targeting Red Bull employees, could one of these recruits be Balbo?
Who is Enrico Balbo?
The current head of aerodynamics, Balbo, has been with the Milton Keynes-based team since 2018. In July 2021, Red Bull promoted him to the position he currently holds. If Ferrari were able to convince the Italian to leave Red Bull, it would be a major loss for the reigning constructors' world champions.
Balbo is considered the third most crucial engineer, behind Newey and Technical Director Pierre Wache, at Red Bull. He has also previously worked with Mercedes, having been part of the Silver Arrows team from 2014 to 2017. Notably, this was during the period were Mercedes experienced outright dominance against the rest of the grid.
If Balbo is moving to Ferrari in the not-too-distant future, this would be a major boost for the Scuderia. And with up to 30 new signings expected in the coming weeks, can Ferrari turn their 2023 season around?
Feature Image Credit: @ScuderiaFerrari on Twitter