Latest Episode | Cut To The Race Podcast
Considering where Alpine started the 2022 season, Fernando Alonso commends the team on "overachieving"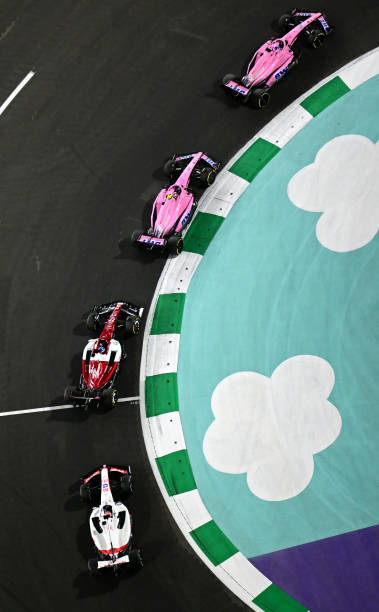 Although the two-time world champion will be moving on to Aston Martin at the end of the season. Alonso still has time to praise the Enstone-based team, who also provided him with his world titles. It was a tricky start to the season for Alpine with reliability woes in testing which continued into the beginning of the season.
But it would appear that those issues are behind the French outfit. The team currently sits fourth in the constructors' championship, behind the top three teams. At the same time, Esteban Ocon and Alonso are P8 and P9 in the drivers' championship. Only McLaren's Lando Norris separates them from the 'best of the rest' position.
However, the former-McLaren driver believes that his current team is lucky to be in the position that they are in.
Alonso's praise for Alpine
The Spaniard was asked to provide his view on how Alpine has performed during the 2022 season so far. He stated that the performance has been:
"Very Impressive. I think we started a little bit worried in Bahrain and winter testing. We had some up and downs there in terms of performance. But I think from Australia or Jeddah onwards, the team has grown up a lot and the engine also is much better than last year."
Alonso had a tough start to the season. With two retirements (one due to reliability issues), two out of the points finishes, and a P9 making up his first five races. But his teammate Ocon scored points in all but one race.
The two-time champion was open about the reliability issues the team has faced. Alonso commented, "we had some reliability issues, but we have more power than last year, so we accept that." It would appear that the Spaniard is surprised by the team's current performance. Following the previous comments, Alonso continued:
"We are now fighting McLaren [in] the constructors' championship and maybe that was a little bit of a dream at the beginning of the year, so I think we are overachieving compared to what we thought."
Can Alpine secure 'best of the rest' this year
With the top three teams seemingly untouchable for the rest of the grid this year. The most the midfield teams can hope for is fourth in the constructors' championship. A position that is currently occupied by Alpine. But can they keep it?
Alonso certainly seems to believe so. The Alpine driver stated that:
"I think we are right behind the top three teams, so our natural position, let's say, is seventh, seventh and eighth."
Sometimes, Alonso or Ocon fails to qualify in these positions. During these circumstances, Alonso comments that "lately in the race, we eventually ended up in our natural [position]."
However, Alonso has previously expressed his desire for the team to change direction and focus on 2023. If they were to do that, can they still secure fourth in the constructors' championship this year?
Feature Image Credit: Eric Alonso via Getty Images