Latest Episode | Cut To The Race Podcast
Gabriele Mini of Hitech Pulse-Eight set the fastest time in the first qualifying session of 2023 to start the Feature race on Sunday on pole.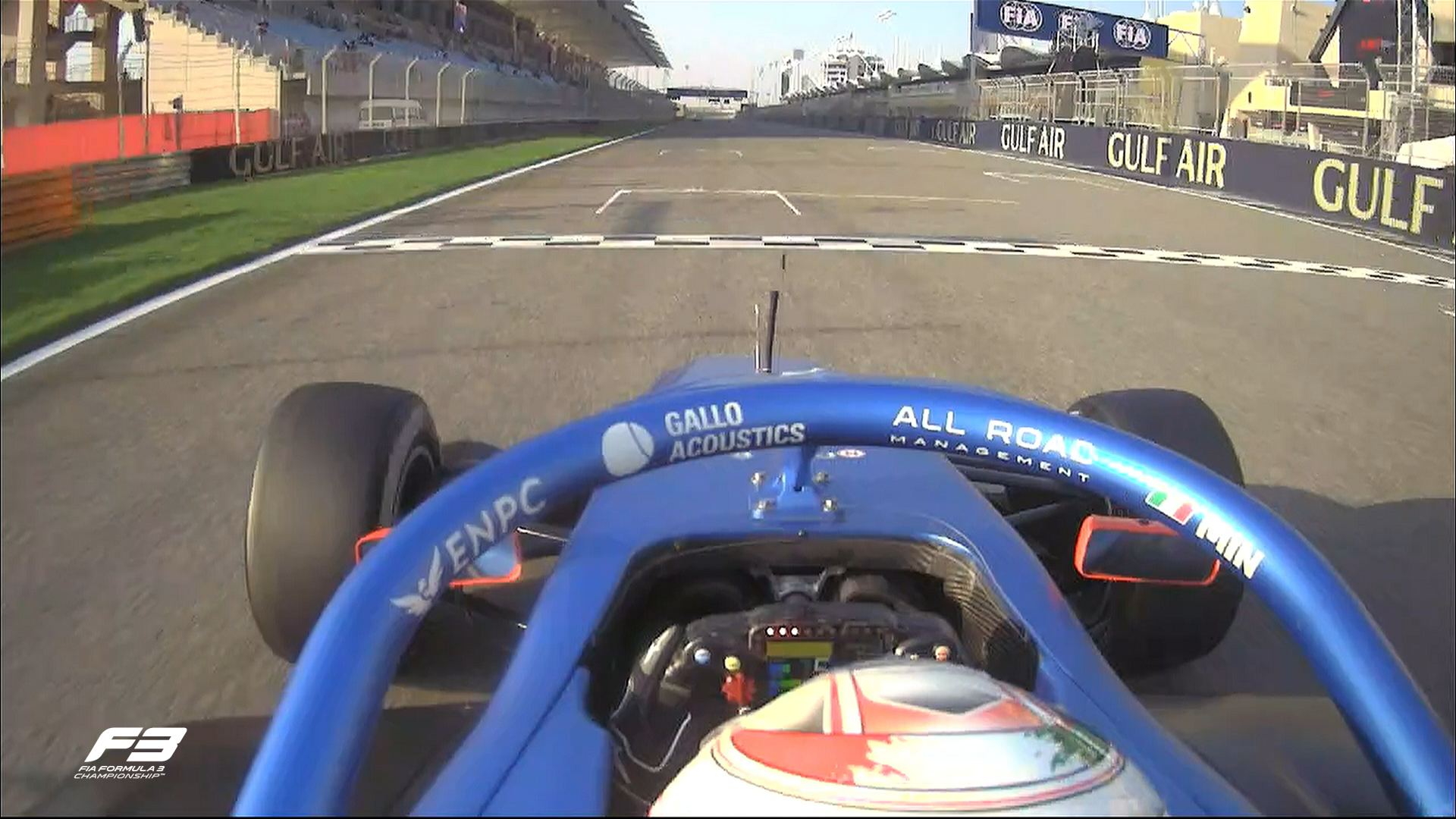 With many drivers eager to show off their raw pace early on in the campaign following pre-season testing, it was a tight one at the top of the timing sheets. Let's take a look at how the session unfolded.
How it happened
The first couple of laps was spent by the majority of drivers in warming up their tyres, as the field tried to give themselves the best shot at setting a representative time.
First to attempt a flying lap was the Jenzer Motorsport of Nikita Bedrin. Unfortunately for the Italian rookie he exceeded track limits at turn 4 and his lap time was deleted.
Gabriele Mini, who came second in practice, was the first driver to go under the 1:48-mark, with a 1:47.844.
However Gabriel Bortoleto of Trident Racing, who was fastest in the first practice session of the year, improved on this with a 1:47.814. A few minutes later this lap time was also deleted, the Brazilian hopeful falling foul of track limits.
Sebastian Montoya, son of Formula 1 legend Juan-Pablo Montoya, slotted into third at the 15-minute mark with a 1:48.454, six-tenths off the incumbent leader Mini. This became second as the ART Grand Prix car of Kaylen Frederick also had his time removed from the timing sheets for a track limit infringement.
The final minutes
Following a brief lull as the field prepared themselves for a final shot at the front row, we saw times begin to tumble yet again. However, turn 4 was proving to be a tricky one for the majority of the drivers, with countless respectable laps disappearing from the timing screens.
Zak O'Sullivan turned up the heat and took hold of the top of the timing sheets with a 1:47.717, but his provisional pole position didn't last long.
Next on top was the Van Amersfoort Racing of Caio Collet, as he went 0.047 seconds quicker with a smooth flying lap.
With just under eight minutes left, Mini set a blistering time of a 1:47.118 to go fastest by over half a second. Montoya in the Hitech Pulse-Eight car bridged the gap with a 1:47.476. He further improved on this with a 1:47.055.
No one was able to topple the Italian driver from pole in the end, although the gap did decrease right at the death. Bortoleto less than a tenth behind with a 1:47.112, and Gregoire Saucy rounding out the top three with a 1:47.166. 12th position was secured by Franco Colapinto, who will start the Sprint race tomorrow at the front of the grid.
Qualifying Classification
The top 12 were as follows:
1: Mini  
2: Bortoleto
3:Saucy
4: Goethe
5: Barter
6: Frederick
7: Fornaroli
8: Beganovic
9: Aron
10: Collet
11: Marti
12: Colapinto
Featured Image Credit: @FIAFormula3 on Twitter