Latest Episode | Cut To The Race Podcast
Rafael Villagomez has re-signed with Van Amersfoort Racing. The move will continue their partnership into a second F3 season together. The Mexican driver joins the already-c0nfirmed Tommy Smith.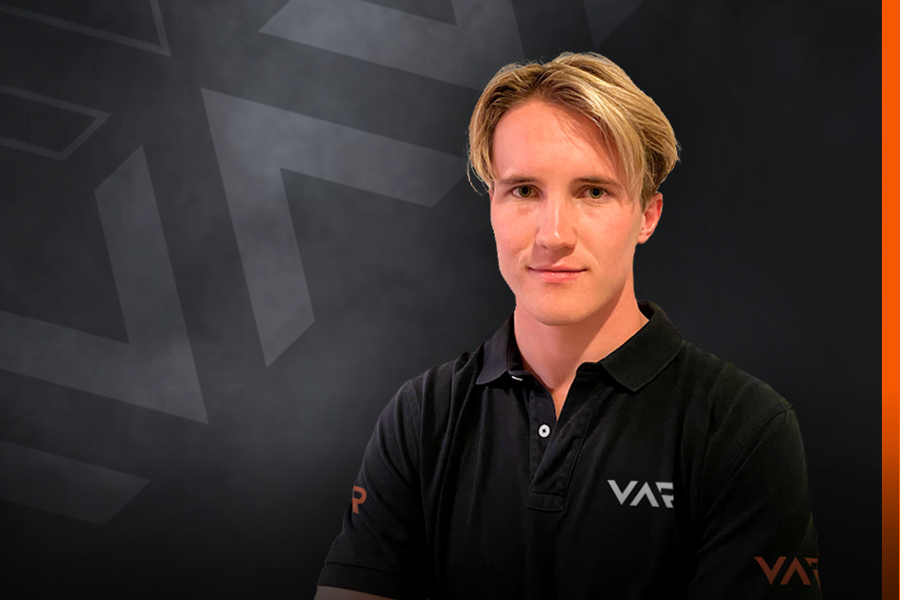 The move means that VAR have just one more spot in their F3 line-up to announce ahead of the 2023 season-proper kicking off in March.
Villagomez may be the only full-time returnee for VAR in the F1 support paddock this year. Franco Colapinto is expected to move on to MP Motorsport and Reece Ushijima's 2023 plans have also yet to be confirmed, although he tested for Hitech at 2022 F3 post-season testing in Jerez.
In F2, the Dutch outfit have already signed Richard Verschoor and Juan-Manuel Correa, who made his return to the series with VAR in an Abu Dhabi cameo appearance in November.
Back in F3, VAR announced Smith as the first piece of their line-up puzzle before the turn of the year. The 20-year-old Australian graduates from GB3, where he spent the previous season and a half with Douglas Motorsport. After scoring 41 points across nine of the 24 races in 2021, Smith took a win and a podium in a full season in 2022.
Villagomez, on the other hand, heads into his third F3 campaign. Having spent the 2021 season with HWA Racelab, the 21-year-old stayed put as VAR took over the entry for 2022.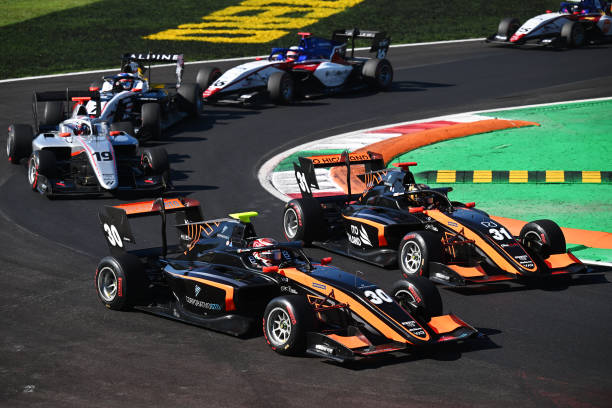 With VAR, he scored his first points in F3 with a P9 in the Imola sprint race, after going scoreless the season prior. He ended the year in 25th place with two points.
Rookie Smith "thrilled" ahead of F3 season, Villagomez "excited" to return
Upon the announcement that he would team up with VAR for his maiden season in F3, Smith shared his delight at moving up the pyramid:
"I am absolutely thrilled about this opportunity. Having raced in both FRECA and GB3 championships, stepping up to the FIA F3 feels like the right next move."
He'll be in the VAR car for pre-season testing next month and knows a tough learning curve is ahead.
"I'm certainly aware that it will be a challenging season in which I will have to learn and adapt continuously, but I am convinced I am taking on this challenge with the right team," Smith said.
"VAR's achievements already in their first year competing in FIA F3 are a clear indicator of their level of commitment, and I look very much forward to get started with them and the championship!"
Meanwhile, Villagomez brings experience to the line-up to complement his teammate.
''I am really excited about competing in Formula 3 again. Both myself and the team have grown a lot last year and it's great to be able to continue working together in 2023," the Mexican driver commented, who will also compete for VAR-Pinnacle Motorsport in Formula Regional Middle East, alongside a host of other F2 and F3 drivers.
"I have used the winter period to fully prepare myself physically, and I am really excited to be already racing in January in FRMEC. It feels like this is the best approach to get fully ready for the season and I can't wait for it to finally kick off again!"
High praise for the pair
Rob Niessink spoke highly of the duo when both were announced. On Smith, VAR's CEO said: "We are excited to have Tommy as part of our driver line-up. He is new to the FIA F3 Championship, but Tommy's time spent in FRECA and GB3 will certainly help him to pick up quickly.
"Tommy is very eager to learn and quickly book progress. He showed this positive attitude already in the past and that will help both Tommy and the crew to jumpstart the season. We look very much forward to supporting him in this important next step of his career!"
As for Villagomez, Niessink praised his approach and commitment to his racing.
''It is great to continue working with Rafael this upcoming season. Rafael is very dedicated to his goals, which makes him an absolute pleasure to work with," the CEO revealed.
"Having a driver in the team for multiple seasons has clear benefits. Due to the intense contact, you grow stronger as a team, which ultimately is key for performing well on track. Our crew is very committed to support Rafael in progressing both on- and off the circuit and all are fully dedicated to book strong results this season!"
Featured Image Credit: @RafaVillagomez_ on Twitter