Latest Episode | Cut To The Race Podcast
Swedish driver, Dino Beganovic, will continue his path up through the F1 feeder series, staying with PREMA for his maiden F3 season.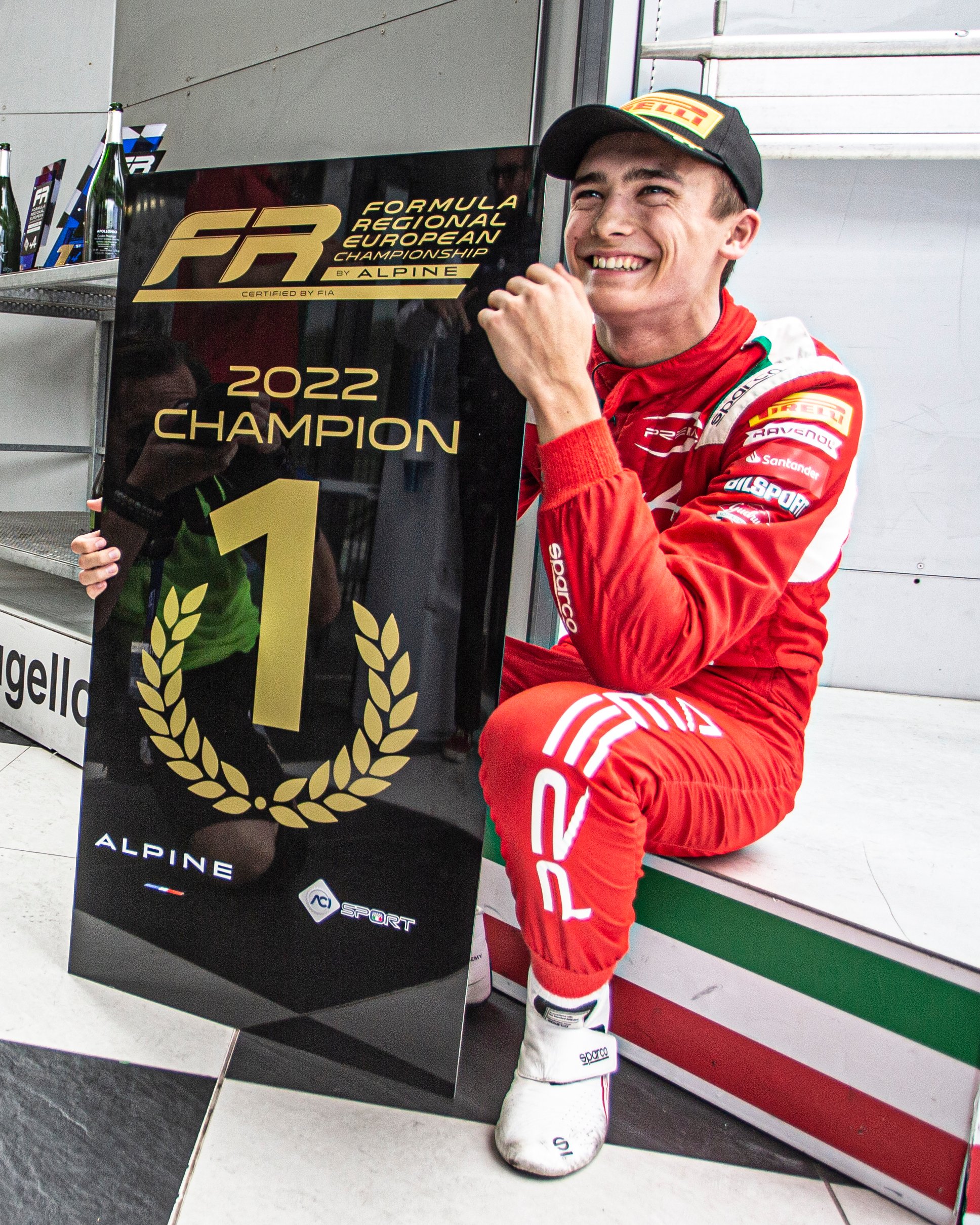 Beganovic, a member of the Ferrari driver academy, took the Formula Regional European Championship title just last weekend, at Mugello.
The 18-year-old racer joins current PREMA teammate and Mercedes junior, Paul Aron. It has yet to be announced who will accompany the pair for their FIA Formula 3 debuts.
Hailing from Estonia, Aron was confirmed by PREMA earlier in October. Having started his single-seater career with the team in F4 in 2019, he spent 2020 with ART, before returning to the Italian outfit after one season.
Aron finished the 2022 FRECA season in third, behind ART's Gabriele Mini. Beganovic finished the championship 40 points clear of second place, collecting four wins and 12 podiums across the 20 races.
Last month, Beganovic and Paul got their first taste of PREMA's F3 machinery during the F3 post-season test at Jerez. Carlin's Zak O'Sullivan occupied the third car and has thus been linked with the vacant seat in the line-up.
O'Sullivan impressed in his first F3 season, taking pole and a P2 in the feature race at his home event in July. He would provide experience alongside two rookie teammates.
The young Briton, who is a member of the Williams Academy, also recently tested the 2021 Aston Martin F1 car, as part of his prize for winning the Aston Martin Autosport BRDC Young Driver of the Year award.
Continuing with PREMA
Beganovic has been a mainstay with the Italian team throughout his junior career and his move to F3 with them reflects the strong partnership they've enjoyed, particularly in 2022.
"I am extremely happy to be racing with PREMA, my team, in the 2023 FIA Formula 3 Championship. It will be our fourth year together, and I'm very proud to continue working together," the Swede said upon confirmation of his graduation. He went on to add:
"PREMA has an amazing history in Formula 3 and won at least one championship per year there.
"I think it is definitely a step in the right direction for my future and for the team, as we have been working for a long time together."
Team Principal, Rene Rosin, echoed those sentiments, saying: "We have been working with Dino since the very beginning of his career, and we are elated to continue for 2023.
"We went through Formula 4 and Formula Regional with increasingly impressive results together, and his current championship lead in FRECA shows how competent and outstanding he has become as a driver."
Beganovic highlighted the importance of the milage already completed in the F3 car ahead of 2023, by concluding that the "testing in Jerez put us in a good position with the preparations for next year, and we want to continue from that."
Again, those feelings were shared by Rosin, who pointed to next season as being a pivotal year in the young career of his driver:
The 2023 season will be a key step in shaping up the rest of his career. We are willing to support Dino in making a positive impact right from the start, and we will work as hard as possible throughout the winter months."
Featured Image Credit: @PREMA_Team on Twitter