Latest Episode | Cut To The Race Podcast
Carlin have endured another poor start to the F3 season. Following Zak O'Sullivan's pole to podium drive, the team are hoping they've turned a corner.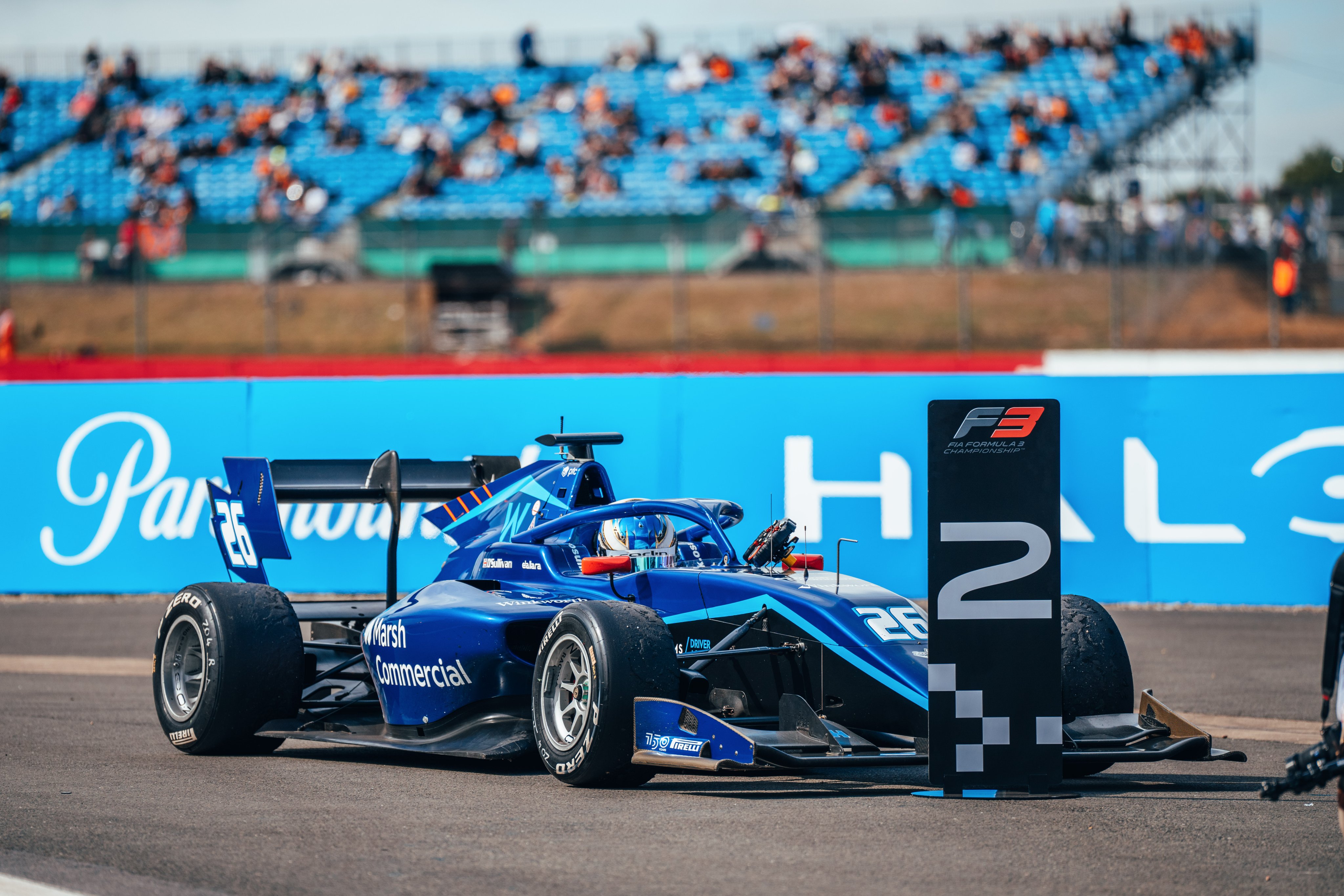 After securing his first pole position of the season, Zak O'Sullivan held on to score his maiden F3 podium. Still in his first year in the category, the young Briton would have hoped to have gotten off to a better start in the opening three rounds.
Coming into the Silverstone weekend, O'Sullivan had accumulated 13 points in the championship. With both his teammates, Brad Benavides and Enzo Trulli, yet to score, Carlin sat a lowly 8th in the Teams' Championship.
Unfortunately for Carlin, they've found themselves struggling in F3 over the past few seasons. This, in stark contrast to the success they've enjoyed in F2.
Prior to the weekend, with a pair of P6s to his name, O'Sullivan admitted the season hadn't been quite what he, nor the team, had envisaged:
"I think it's somewhat going in the right direction. It's not ideal the situation we find ourselves in. We thought the season would have gone slightly better than it has so far. We're trying to regroup and find a different direction to go into and try to improve the car as much as possible. Hopefully, it starts to gel a bit more from now onwards, but there's no guarantee."
The 17-year-old said that as a team, they had struggled to get the car "into a proper working window."
Silverstone surprise
After qualifying P12 on his debut in Bahrain, O'Sullivan took sprint race pole but fell to P6 at the flag.
After Imola, in which he secured P8 in qualifying and another P6 in the feature race, the Carlin driver had a weekend to forget in Barcelona. Lining up P19, he made little ground on Saturday and proceeded to tumble down the order on Sunday, finishing P27.
O'Sullivan could therefore be forgiven for his surprise when he put himself on pole on Friday evening's Silverstone qualifying. "It was pretty unexpected, to be honest", he said to Tom Clarkson in the post-session press conference.
When asked what he thought had made the difference, he said:
"I'm not too sure. To be honest. We've been struggling a bit with the car all year. We tried some different stuff for this weekend, but nothing too major. As soon as we dropped the car down in Free Practice, it already felt like a big improvement from previous rounds. Obviously, I have quite good track knowledge at this circuit so that probably played a part as well today."
However, despite the strong Friday performance, O'Sullivan may have expected to drop back in his home feature race. Much like he did in Bahrain, Barcelona and in the sprint race just one day before.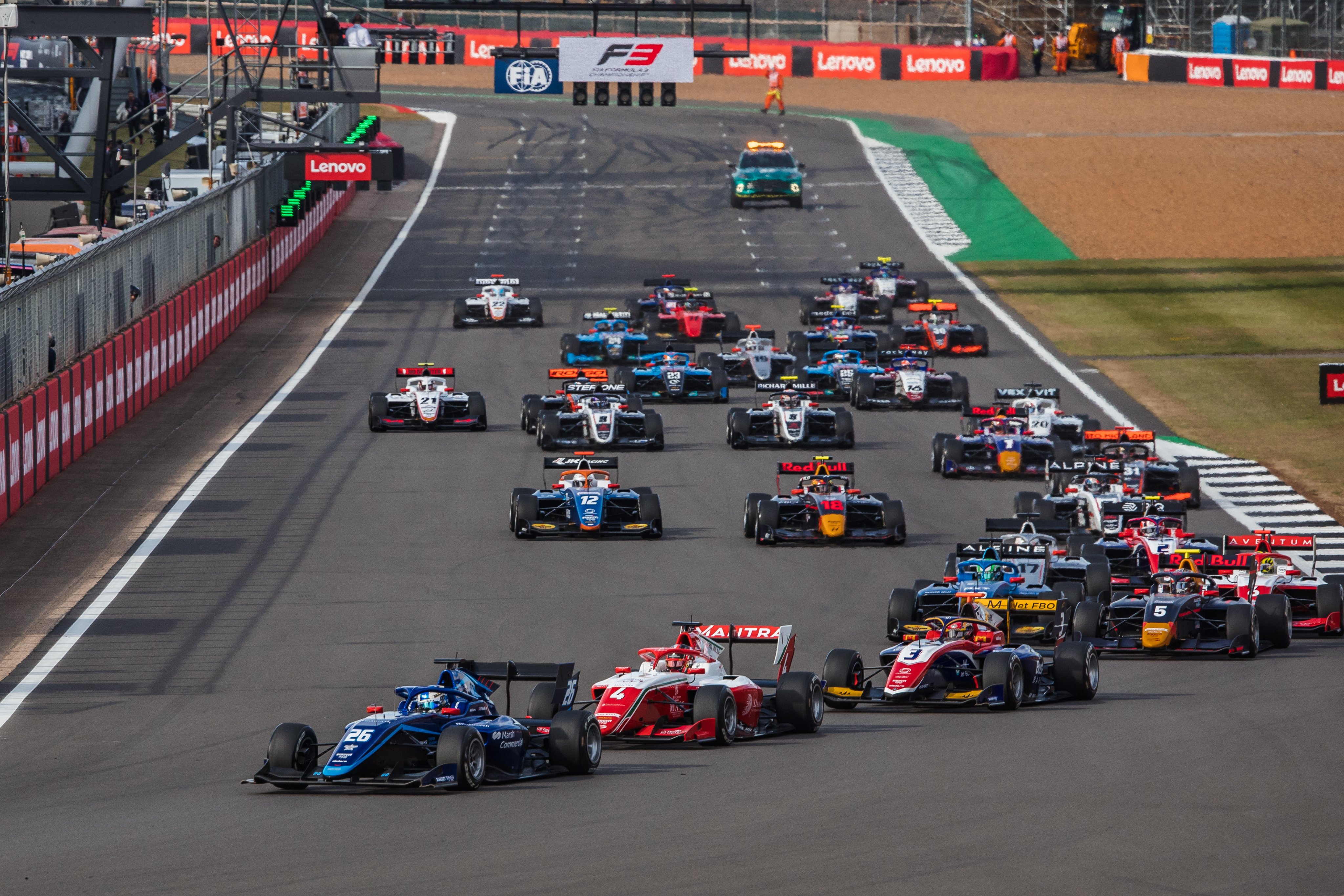 That wasn't to be the case. Although he succumbed to the pressure of the more experienced Arthur Leclerc, he retained good pace throughout and held on in a photo finish against compatriot Oliver Bearman, who took P3.
Turning a corner
Speaking after the feature race, O'Sullivan reflected on the unexpectedly strong weekend:
"A bit of a turnaround from Barcelona, especially, where we really struggled as a team. Obviously, we started well on Friday with the pole position. A bit of a surprising one, but a nice surprise. In the sprint race yesterday we struggled quite a bit. So, coming [into] today I wasn't too confident."
Clearly, the team made progress over the weekend to develop their understanding of the car. This should hold the Williams Academy driver in good stead moving forward. But whether Silverstone will prove to be a turning point in O'Sullivan's – and Carlin's – season is yet to be seen.
However, the young driver believes it might be. Asked by Tom Clarkson whether he felt like something had 'clicked' and if it was the 'start' of his season, O'Sullivan added:
"I think so, obviously I have a bit of home advantage here because I know the track quite well. Ollie [Bearman] and I have done a lot of racing here in the past. We'll see in Austria if we continue our good form. If not, that means we need to try and work out why we're so strong here, and maybe not so strong in other tracks, but for the moment we're happy to be fast here, and it's a good place to do it."
After a sporadic calendar over the first three rounds of the F3 season, Austria provides the second part of the first double-header of the year.
O'Sullivan now sits 7th in the Drivers' Championship on 33 points, and he may be building momentum at just the right time.
Feature Image Credit: @FIAFormula3 on Twitter