Latest Episode | Cut To The Race Podcast
Sebastian Montoya, who made his F3 debut last year with Campos, has joined the Red Bull Driver Academy. His plans for 2023 have yet to be announced.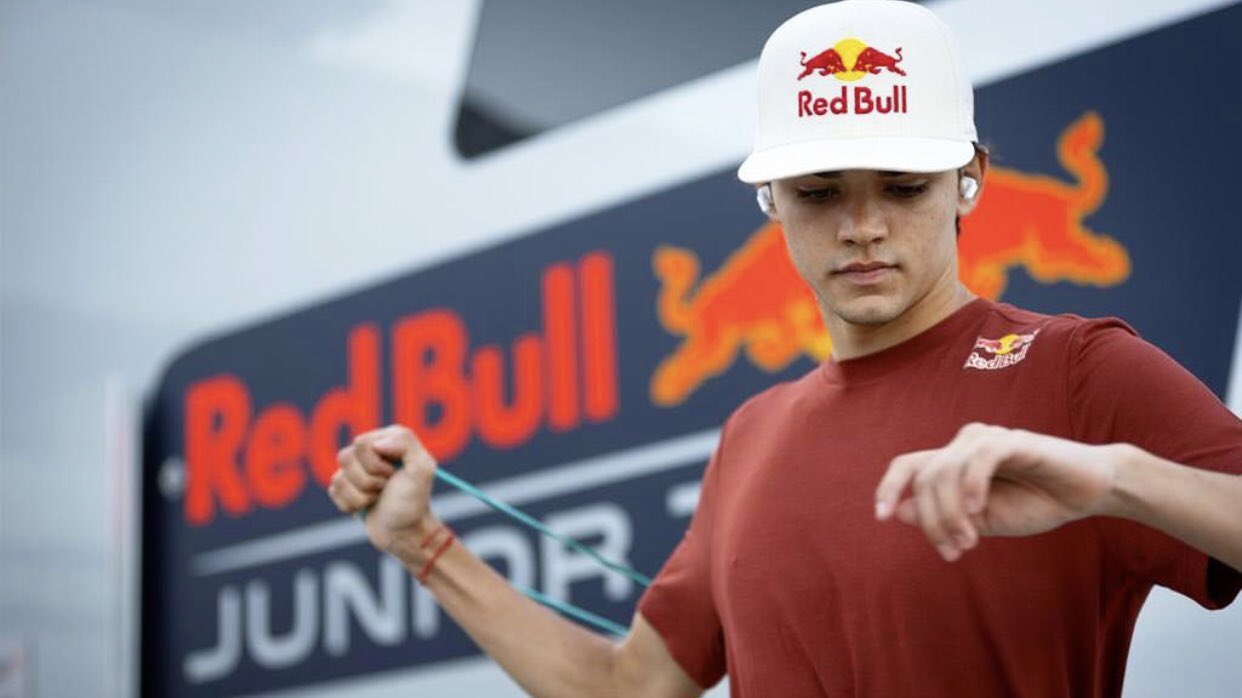 Son of seven-time F1 grand prix winner Juan Pablo Montoya, the 17-year-old was already a Red Bull athlete. However, he has now stepped up to become a fully-fledged member of the F1 Contrustors' Champion's junior programme. Announced in an Instagram post, he shared:
"Excited to announce I am now part of the Red Bull's Official Junior Team.

"This past year, I became part of the brand's athletes and now we will work together for the ultimate goal: F1."
Montoya impressed with a double points maiden F3 weekend at Zandvoort last season, before representing Hitech at the post-season test in Jerez. He is set to race with the team in the Formula Regional Middle East Championship before the 2023 F3 championship gets underway.
Red Bull's Academy for 2023
Montoya joins a talented roster of drivers from last season's F1 support paddock already with Red Bull. Liam Lawson, Jehan Daruvala, Ayumu Iwasa, and Dennis Hauger competed in F2 last year in Red Bull-branded machinery. In F3, Isack Hadjar, Jak Crawford and Jonny Edgar represented the energy drinks company.
Lawson will move on to Super Formula for 2023, whilst Hauger moves to MP Motorsport from PREMA. Iwasa is staying put with DAMS and Daruvala's ultimate plans have yet to be confirmed, although he tested alongside Hauger with MP in November.
Crawford has already stated that he's graduating up to F2. He's expected to join Hitech, where he is also likely to team up with Hadjar, who was with the team last season as well. Only Edgar is confirmed as staying in F3, where he moves from Trident to MP.
In addition to those names, Zane Maloney and Enzo Fittipaldi have also recently signed up with Red Bull. The latter spent 2022 with Charouz and is headed to Carlin for his second F2 campaign.
The Brazilian, who showed strongly with a string of podium finishes, will be aiming for a first win. Carlin helped Lawson and Logan Sargeant to P3 and P4, respectively, in the F2 championship last year.
After an impressive maiden F3 year with Trident – which culminated with three consecutive feature race wins and an F2 cameo – Maloney will be moving up again.
However, he has already confirmed that he will not be staying with Trident. The Bajan driver has been heavily linked with Carlin, where he would complete an all-Red Bull junior line-up. Both joined the British team for F2 post-season testing.
Featured Image Credit: @diegofmejia on Twitter