Latest Episode | Cut To The Race Podcast
The first day of F3 post-season testing at Circuito de Jerez is a wrap. Not seen on the F1 calendar for 25 years, the track is popular for testing in the junior formulae.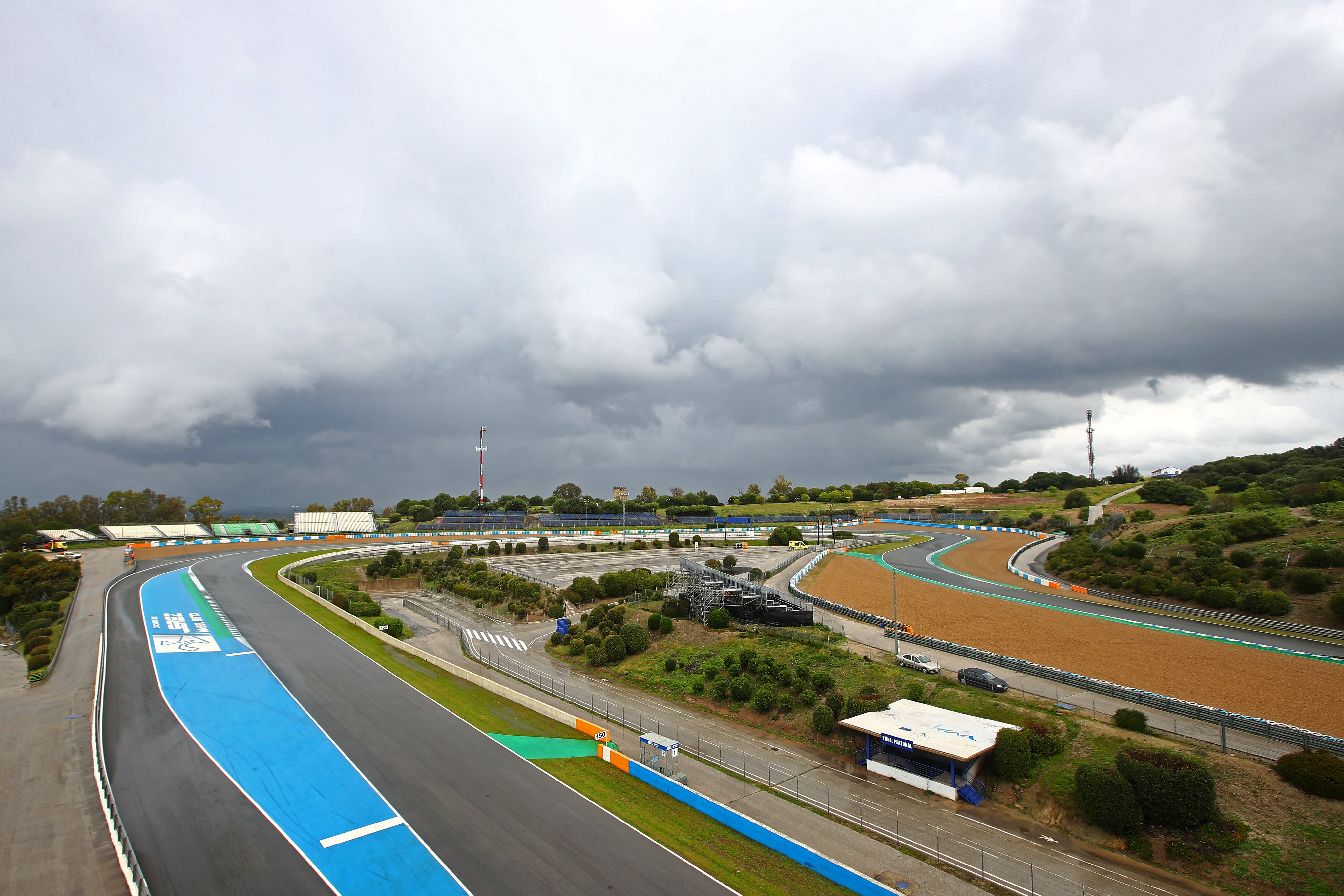 Testing always provides a blend of familiar names with new ones. 14 of the 30 drivers for day one have at least one F3 race weekend's worth of experience, but over half the field will be rookies – much like the 2022 F3 season.
Many of the familiar names are donning new liveries with F3-seat silly season well underway:
Zak O'Sullivan has caught attention as part of the PREMA line-up for the test. He sits alongside Dino Beganovic and Paul Aron (both of PREMA already in FRECA).
Reece Ushijima has moved into the Hitech garage from VAR, and his former teammate, Franco Colapinto, is with MP Motorsport for the week. As is Jonny Edgar, previously of Trident.
Oliver Goethe, who deputised for the injured Hunter Yeany at Campos during the 2022 season is testing with Trident. Another Campos injury reserve, Sebastian Montoya, takes Kaylen Fredrick's place at Hitech, with the latter in Victor Martins's title-winning ART car.
Previously mentioned Yeany is testing for Carlin, Zak O'Sullivan's old team. Christian Mansell and Francesco Pizzi – who both lined up for Charouz in 2022 – slot in alongside Yeany's old teammate, Josep Maria Martí, at Campos.
Though only post-season testing, and still many months from the start of the 2023 F3 season, you can start to see who might land where. Although, nothing is yet confirmed, and many more moves should be expected before now and the start of next season.
Morning round-up
All 30 runners logged at least 15 laps, with Emerson Fittipaldi (son of the two-time world champion namesake) clocking up 38. Kaylen Frederick the driver with just 15 laps under his belt. However, that didn't prevent him from ending the session in P2, just 0.236 off the fastest time.
All three Hitech drivers (Gabriele Mini, Montoya & Ushijima) graced the top 10, along with the ARTs of Frederick & Saucy and Martí & Mansell of Campos. Mini proving to be the only rookie in the first third of the field.
🏁 TOP TEN – AM SESSION 🏁

Gabriele Mini 📸
Kaylen Frederick
Josep Maria Marti
Zak O'Sullivan
Reece Ushijima
Gregoire Saucy
Christian Mansell
Sebastian Montoya
Jonny Edgar
Oliver Goethe#F3 #F3Testing pic.twitter.com/mCdny4EOUj

— Formula 3 (@FIAFormula3) September 21, 2022
The three-hour session saw three red flags. First, debutant Arias Deukmedjian in the number 28 Carlin provided a brief stoppage, before two Hitech red flags from Mini and Montoya – both at turn 10.
Gabriele Mini
Nevertheless, Mini had an impressive first session in an F3 car by topping the timing boards. FormulaNerds caught up with him before the start of the afternoon session. He shared his thoughts from his first try with the F3 machinery:
"It was very nice. Of course, first-ever experience in an F3 car. It's quite different, you know, everything is different, so I had to learn a bit. It was not too bad as a first session, but still, of course, I have a lot to learn."
When asked about his fastest lap, Mini confirmed that he was "pretty happy" with how things went.
"We used pretty well the second set of tyres – we put them [on] in the right moment," he shared.
"And yeah, I'm also pretty happy with my lap. For sure, as I said, I can still improve – we have to work for that."
The Italian driver also revealed that learning a softer compound of tyre had its part to play in his red flag incident.
"Basically, with this compound of tyres, it's a bit softer to what I'm used to and overheats quite quickly," he said.
"The last push I just kinda tried to push as much as possible, of course, like my fastest lap.
"But I think, as I said, as the overheating is quite a lot, it was maybe a tiny bit too much. So, I just lost the car and when I controlled it, I went on the other side of the corner and tapped the wall."
Afternoon round-up
PREMA started to rise to the ascendency in the PM session on the first day of F3 post-season testing. After Trident's Oliver Goethe topped the leaderboard for much of the opening couple of hours, O'Sullivan bested his time as the session headed towards the final hour. Beganovic slotted in behind his more experienced test partner in P2, before bettering O'Sullivan himself. Aron soon joined the party in P3, before ART's Frederick spoiled said party to go above Aron with a 1:31:588.
Another trio of red flags accompanied the running. First, Roberto Faria found the gravel trap between T8 and T9 in his VAR, before Fittipaldi's Charouz went off at turn 10. Hunter Yeany completed the second red-flag hat trick of the day.
With under 20 minutes of the session remaining, lap times started to fall. First Rafael Villagomez put his VAR P2 before he was beaten out by Gregoire Saucy of ART. Both drivers are two of the only three to test for the F3 teams they drove for during the 2022 season.
🏁 TOP TEN – PM SESSION 🏁

Kaylen Frederick 📸
Dino Beganovic
Gregoire Saucy
Rafael Villagomez
Gabriel Bortoleto
Zak O'Sullivan
Oliver Goethe
Paul Aron
Reece Ushijima
Taylor Barnard#F3 #F3Testing pic.twitter.com/WHmqmersRi

— Formula 3 (@FIAFormula3) September 21, 2022
Kaylen Frederick, in Victor Martins's title-winning ART, went faster still with a 1:31.275 – less than one tenth faster than Beganovic, but noticeably over seven tenths down on Mini's time from the morning session. Only the top five runners got within a second of the fastest time from earlier in the day, and when a red flag came out, courtesy of Alessandro Famularo, with only a handful of minutes to go, that was as close as they'd get.
Jonny Edgar amassed an impressive 51 laps in the afternoon. Sebastian Montoya completed just 17, but was consigned to a late start to the session after repairs were needed following his earlier red flag incident.
Full results
Morning session
Afternoon session
Featured Image Credit: @FIAFormula3 on Twitter