Latest Episode | Cut To The Race Podcast
Formula 3 is expected to be a part of this year's instalment of the Macau Grand Prix after three years off the calendar.
According to Macau's Sports Bureau Director Pun Weng Kun, the inclusion of F3 in the 2023 edition of the Macau Grand Prix is already more than likely to occur.
Speaking to TDM – Teledifusão de Macau, he announced: "I believe that the F3 Grand Prix returning this year will be a relatively concrete situation… We are discussing it, and we all see it positively. We are all very optimistic."
Due to the very stringent Coronavirus restrictions in Macau and it's sovereign state China as a whole, F3 was unable to race in the city between 2020 and 2022. But ever since regulations surrounding the pandemic have eased, the organisers of the prestigious event have pushed for the FIA to reinstate F3 at Macau.
Although many are excited for a return to the tight and twisty challenge that is Macau, not everyone is sure that it is a good idea.
While the official 2023 season will finish in September, the Macau Grand Prix has traditionally taken place in November. This is a significant gap in time, compounded with the fact that the entire grid needs to be back in France by December for engine supplier Mecachrome to rebuild engines.
Pun added that representatives of the FIA will be arriving in Macau in the coming days to discuss and possibly finalise F3's return to the city, but from the Sports Bureau Director's earlier comments it seems that the outcome is looking promising. Either way there is still quite a bit of time to wait; the season has only just begun.
F3 at Macau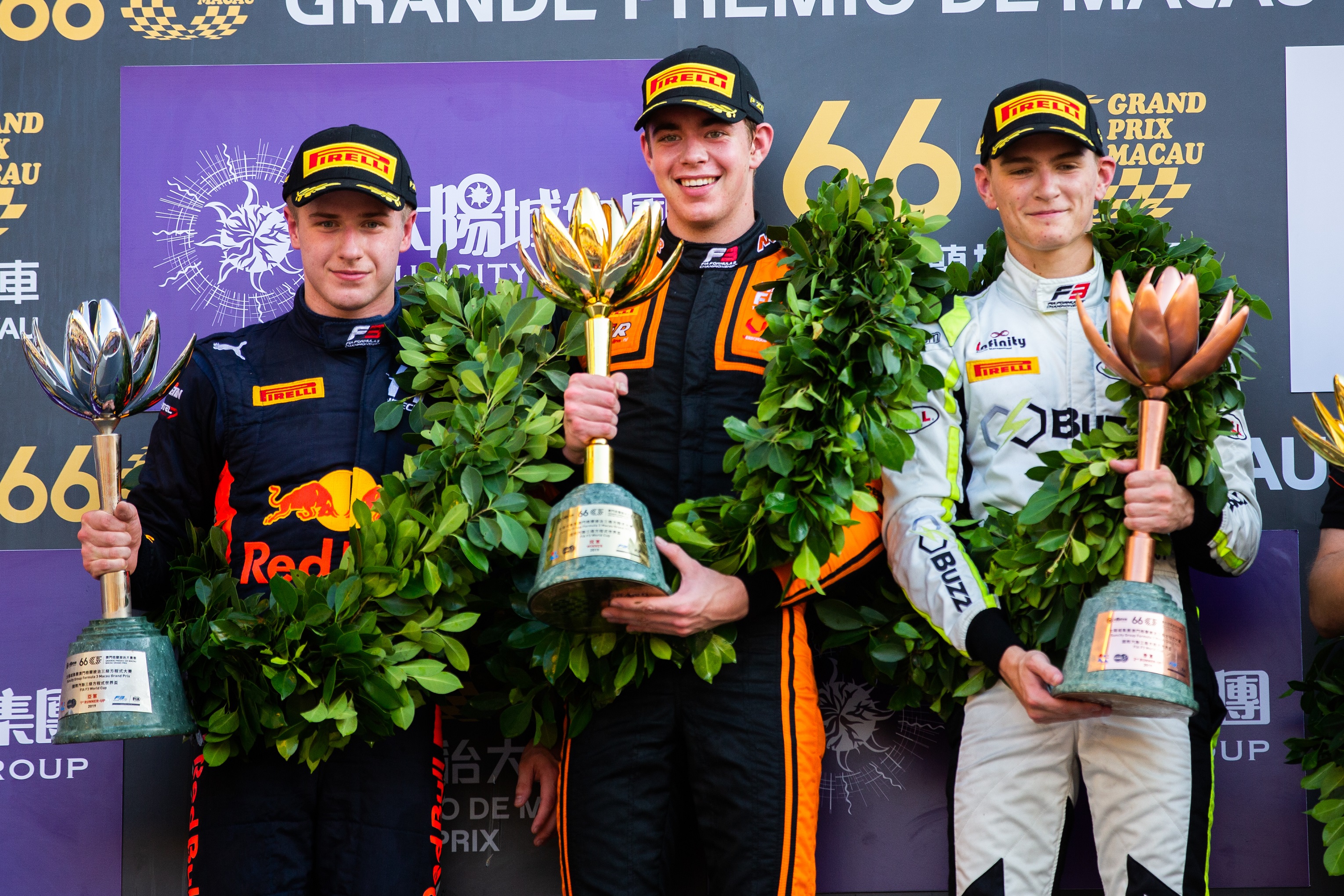 Renowned for its extremely small margins for error which separates the good drivers from the very best, the Macau Grand Prix has been a cradle for future Formula 1 stars.
Previous winners include Michael and Ralf Schumacher, Ayrton Senna and David Coulthard, among many other F1 race winners.
The last time the F3 grid raced around the iconic Guia Circuit was in 2019, where two races took place. The Qualifying race was won by Juri Vips for Hitech Grand Prix and the Main race by the MP Motorsport car of Richard Verschoor.
Unfortunately, Guia Circuit has also played host to several dangerous incidents and crashes in the past. Perhaps most memorable was current F3 driver Sophia Floersch's horror crash at the 2018 race, where she crashed head-first into a photographer bunker and sustained spinal fractures. There have been a few fatal crashes too; driver safety will undoubtedly be talked about as negotiations enter their final stages.
Feature Image Credit: @trident_team on Twitter