Latest Episode | Cut To The Race Podcast
Over a pivotal weekend at Zandvoort during his 2022 F3 title fight, Victor Martins highlighted one particular aspect of a race weekend that he emphasises. Now in F2, it's clearly still central to his approach.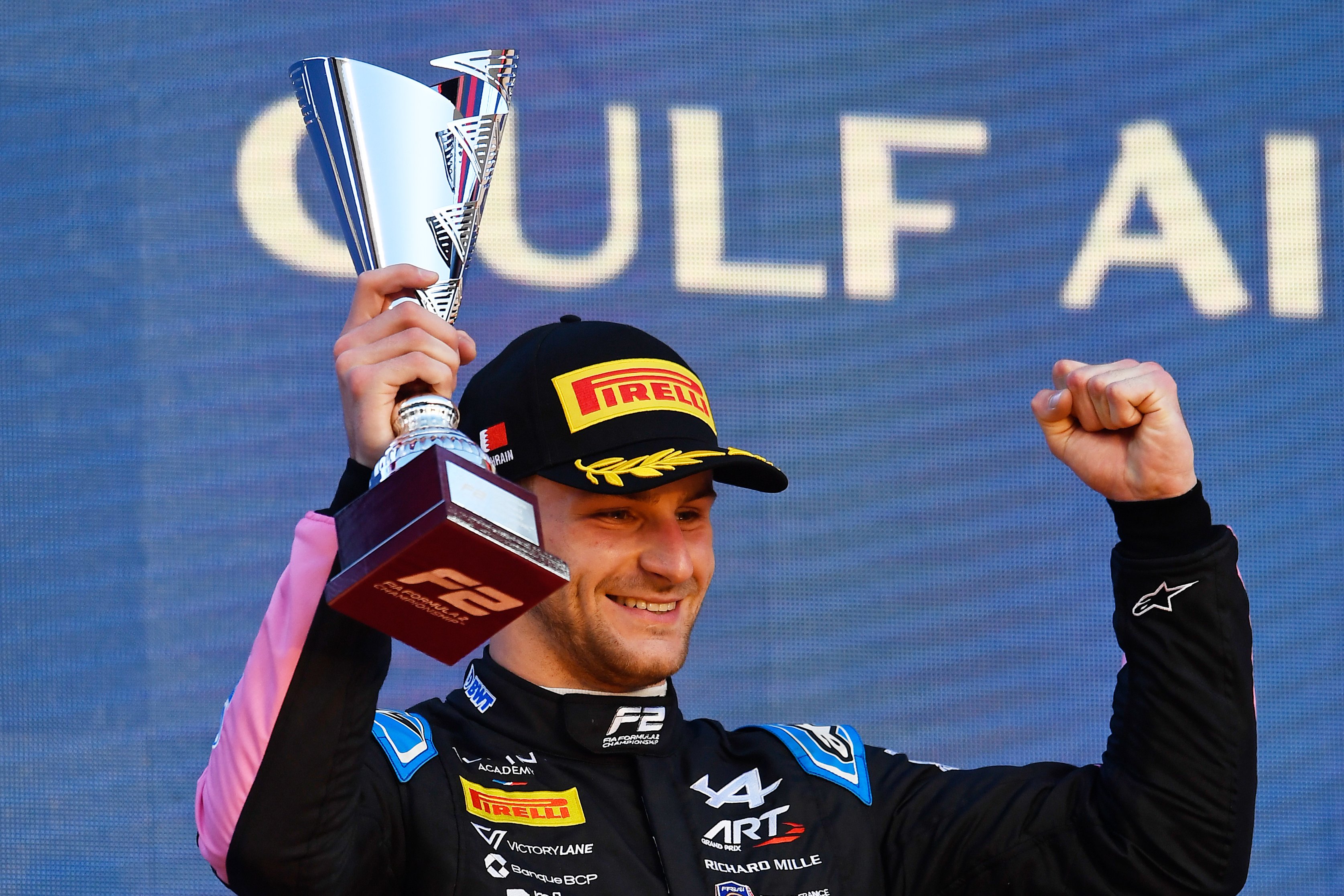 Speaking to FormulaNerds at the time, Martins said: "I think FP [Free Practice] has been quite strong from my side. You know, I really try to be in the game, in the rhythm from the first push [lap]."
This blueprint sets the Frenchman up to be immediately on the pace when Qualifying rolls around. And after two rounds of his debut season in F2, it's already starting to show.
Martins' Masterpiece 😍

Jump onboard with @VictorMartinsFR as he storms to pole positon by 0.7 seconds!#SaudiArabianGP #F2 pic.twitter.com/gav9tMWNMP

— Formula 2 (@Formula2) March 17, 2023
After taking P2 a fortnight ago, the 21-year-old went one better in Saudi Arabia, bettering PREMA's Ollie Bearman by a mammoth near seven-and-a-half tenths of a second.
"I didn't think, I just pushed"
In the post-session press conference, F1's Tom Clarkson asked him about his sensational P1 lap. Martins again highlighted Free Practice as the starting point to that success.
"I did a good Free Practice; I got some good feeling with the track straight away," he said.
"I tried to push as much as I could without going over the limit in FP [Free Practice]. So, then I could get some good confidence, good feeling with the car to give the team also some good feedback." The ART Grand Prix driver went on to add:
"I went to Qualifying with high confidence in myself, knowing what to do and where to gain the time with the super soft [tyres]. And then I just – I didn't think, I just pushed, used the tyres well."
When pushed by Clarkson to shed some more light on where he managed to build such an impressive gap, Martins spoke of his experience of the lap from the cockpit of his F2 car.
"I think it's not really a secret when you look at the times," The F3 champ mentioned.
"I think in sector one I found something. Even since this morning, I felt really good and really comfortable with the high-speed corners section.
And then, when I went out of turn 10, I was just like 'you need to just be calm and finish the lap because that was feeling like a good sector one. So, let's see.'"
Learning as much as possible
Later in the press conference, FormulaNerds changed the focus to things Martins is hoping to learn throughout his rookie season in F2.
I want to do a feature race because I didn't in Bahrain [due to early retirement]," the French driver started.
"So, I want to do a pit stop with pressure, to fight with the others, to do a good strategy also and see what is happening with the tyres, the degradation and everything.
"I did the sprint race, but that was kind of an F3 feature race, that was the same – so with no pit stop, just from lap one to the end you just push, and you manage the deg[radiation].
"But in the end, I want to keep learning, keep to just discover new things – getting the car, the feeling, the feedback to give to the team after the feature race and everything. I want to keep learning as much as possible.
"I don't want to put any expectation for the feature race, even though I always want to win – like we all are.
"And then, yeah, just go from there to take it step by step and see where I can end up in the end of the season."
Martins will start the Saudi Arabian F2 Sprint from P10, before lining up on pole for Sunday's Feature Race.
Featured Image Credit: @ARTGP on Twitter