Latest Episode | Cut To The Race Podcast
F2 and F3 CEO Bruno Michel has defended – and offered an explanation for – the series' approach to drivers, both experienced and not.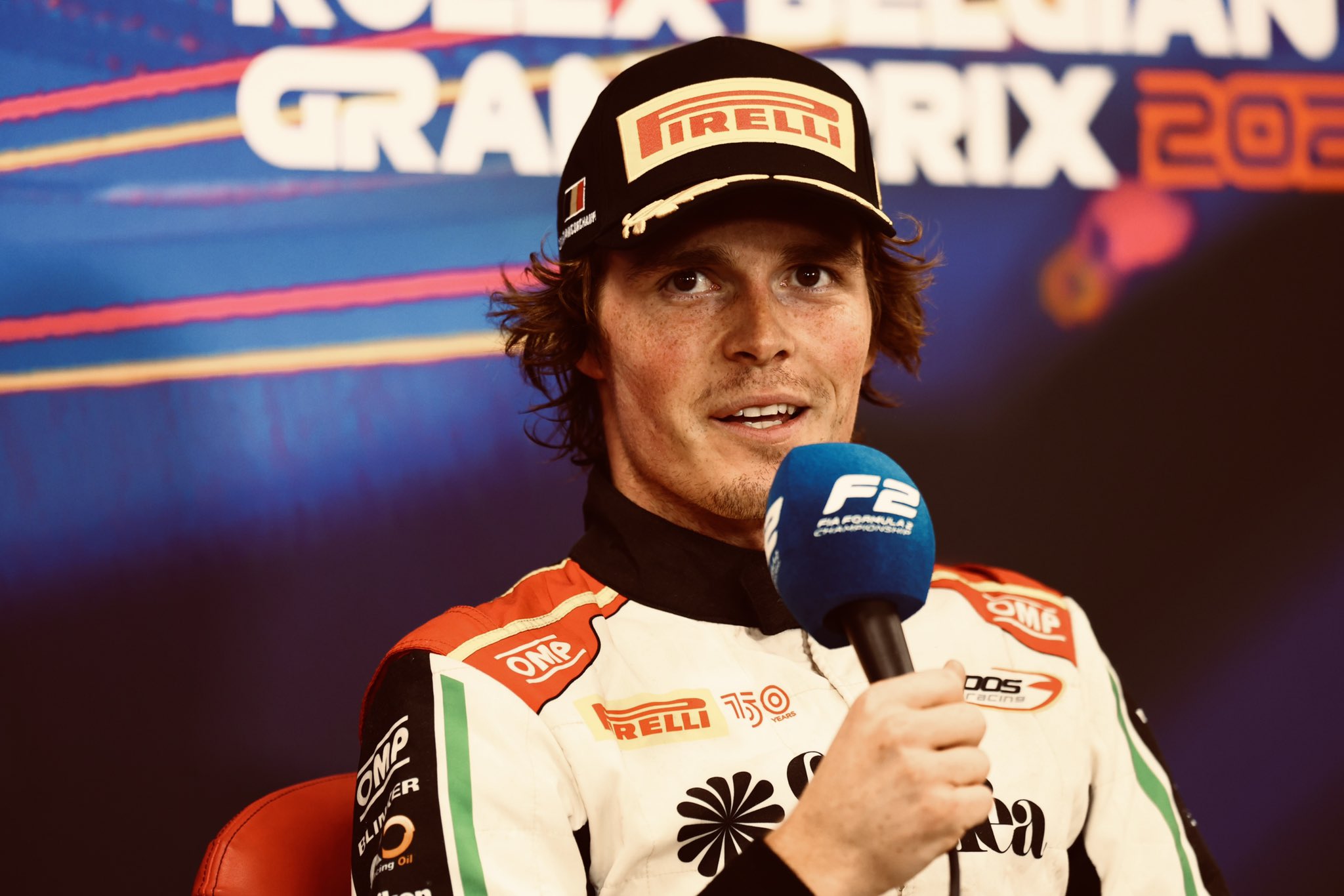 Silly season for the F1 junior categories is already in full swing and many signings in F2 and F3 have already been announced.
At a recent roundtable session with selected media including FormulaNerds, Bruno Michel shed light on the impact having experienced F2 drivers has on the series, as well as whether or not F2 and F3 would look to impose minimum requirements, at the other end of the spectrum.
Drivers experienced
In response to being asked if journeymen drivers help or hurt F2, Michel said: "The only rule we have in Formula 2 is that the winner cannot repeat it, and I think everybody understands why we're doing that – because otherwise, it would be a major issue."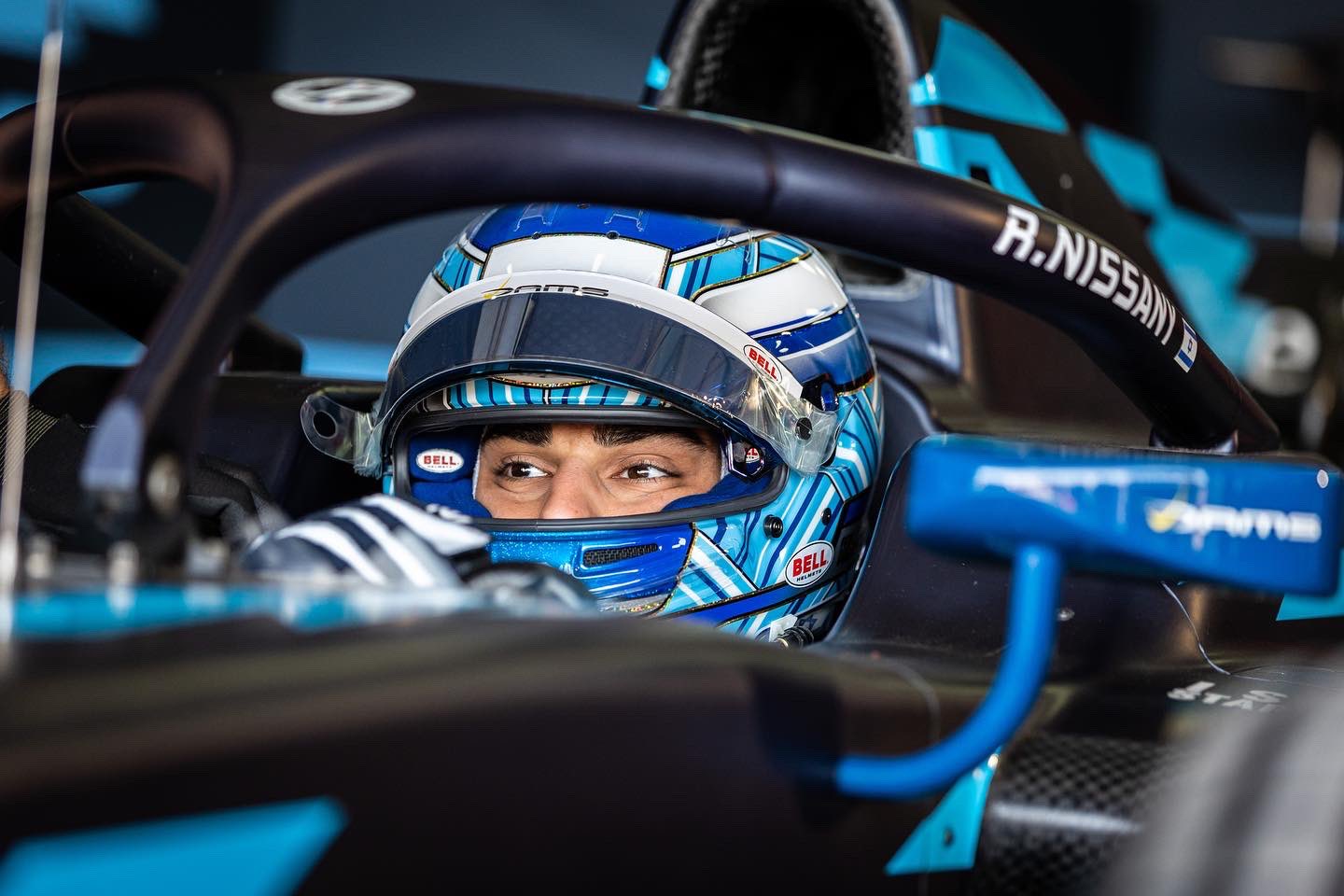 "For the rest, we're always quite happy to welcome [back] drivers like Roy [Nissany] or like Ralph [Boschung]," he added.
"They left, they came back, they left. They love the series, they're doing generally something quite good in the series, they do quite good racing, they are quite experienced. And it's good for the young drivers arriving in the category, to compare themselves with those guys [Nissany & Boschung] as well…
"We have 22 seats in F2, so if there are 22 drivers that are coming from F3 – but it's not the case at all – then, in that case, it might be different, but I think it's important as well…
"Ralph came to ask me 'is it a problem for you if I continue next year?' [in 2023]. As long as he enjoys it, the team enjoys it, he's got the proper funding to do it.
"I think – the thing is that – obviously, the drivers that have been in F2, they love F2. I was talking to Ralph, but I was talking to Tatiana [Calderon] as well. Tatiana was so happy to be back in Formula 2 after a few years. It's a championship that they really enjoy.
"So, I'm not going to say, 'leave space to the young people', you know, I think it's good to have a little bit of everything in the category and they're part of it as well."
And drivers not
Boschung and Nissany will both reach over 100 race starts in F2 during 2023. Nissany's teammate at PHM by Charouz next season will be Brad Benavides, who has graduated from F3 after just 18 races, thus completing a line-up of contrasting support series' milage.
Currently, to race in F2 or F3, drivers must have a Grade A or B International FIA Licence. Drivers also must be 17 years old to compete in F2, and 16 years old to participate in F3.
FormulaNerds asked Michel if he'd ever look to impose minimum limits on drivers moving to F2, such as number of race starts or points scored in F3:
"No, I won't."
"There are some sporting regulations that say what are the requirements for a driver to arrive in Formula 2, or Formula 3 and it's going with a licence," the support series' CEO continued.
"And there is absolutely no way I could come into the system and say, 'oh no, don't take this driver because he didn't have enough proper results.'
"I don't think it's something we can do. We're an FIA championship, it needs to be completely open, and we'll see – you could also have some interesting surprises.
"You know, there are some drivers that arrive, and nobody believes that they're going to do a proper job and they do it.
"So, let's be completely open about it and on top of that, as you know, we are contracted to the teams, [and] the teams are contracted to the drivers.
"And I'm not interfering at all, as long as the drivers have what they need legally in terms of sporting regulations to be able to compete.
"I'm not going to tell the teams, 'You should take that one and not that one', it's nothing to do with us."
Why must some move on and not others?
Some drivers progress up the ladder quickly, and at the minimum age restriction, such as PREMA's Oliver Bearman.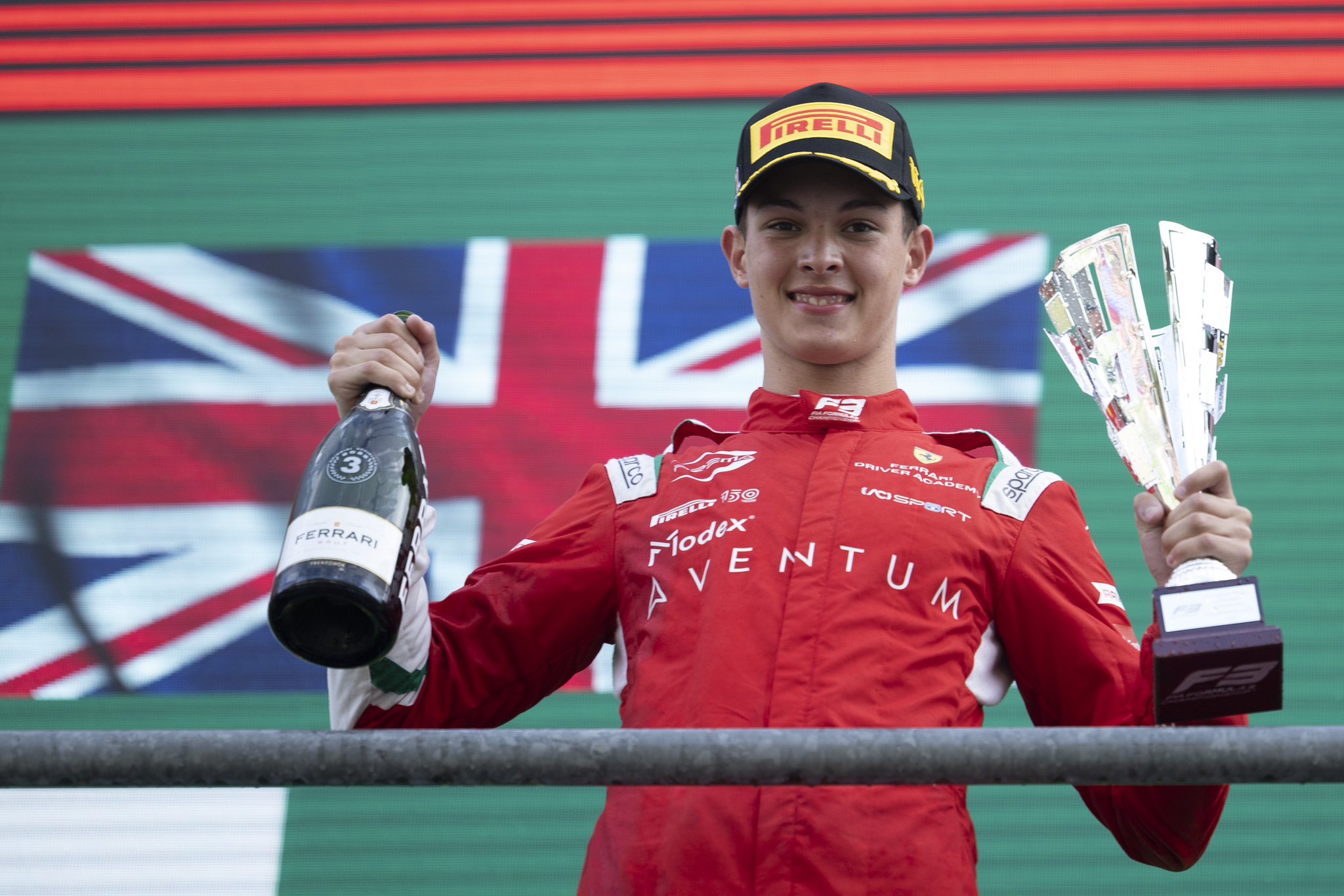 A member of the Ferrari Driver Academy, Bearman entered F3 last season aged just 16 years old. After an impressive debut season and a title fight to boot, he's moving up to F2 for 2023.
On the other side of it, F2 champion Felipe Drugovich was asked his opinion on the "up and out" rule for the winners of F2 and F3 after he'd clinched his title at Monza.
The Aston Martin reserve driver shared that he felt it should either be that "you're champion and you cannot stay anymore, and you have to be promoted to F1, or you can stay."
Shortly after, Michel explained the stance taken by pointing out that it would hand an unfair advantage to champion drivers, at the expense of those less experienced.
In the recent media session, he was asked what makes champions different from the likes of Boschung and Nissany.
"The difference is very simple. They are not champions. If you look, for instance, we had champions like Charles [Leclerc] or like George [Russell], or like, in the past Stoffel [Vandoorne], one year he won what, half of the races?
"This is the kind of thing you want to try to avoid because it's going to make a massive difference and it's not going to be good for the young drivers," Michel clarified.
"Ralph [Boschung] has never been champion. Maybe next year he is going to do a season absolutely fantastic and then it might become different, but I don't see Ralph as a limitation for young drivers – on the other hand, it's interesting for young drivers to compare themselves with Ralph, who has got really quite good experience."
Featured Image Credit: @EngineMode11 on Twitter