Latest Episode | Cut To The Race Podcast
Formula 2 and Formula 3 CEO Bruno Michel has defended the feeder series rules that prevent champions from returning if they can't get a seat higher up on the racing ladder.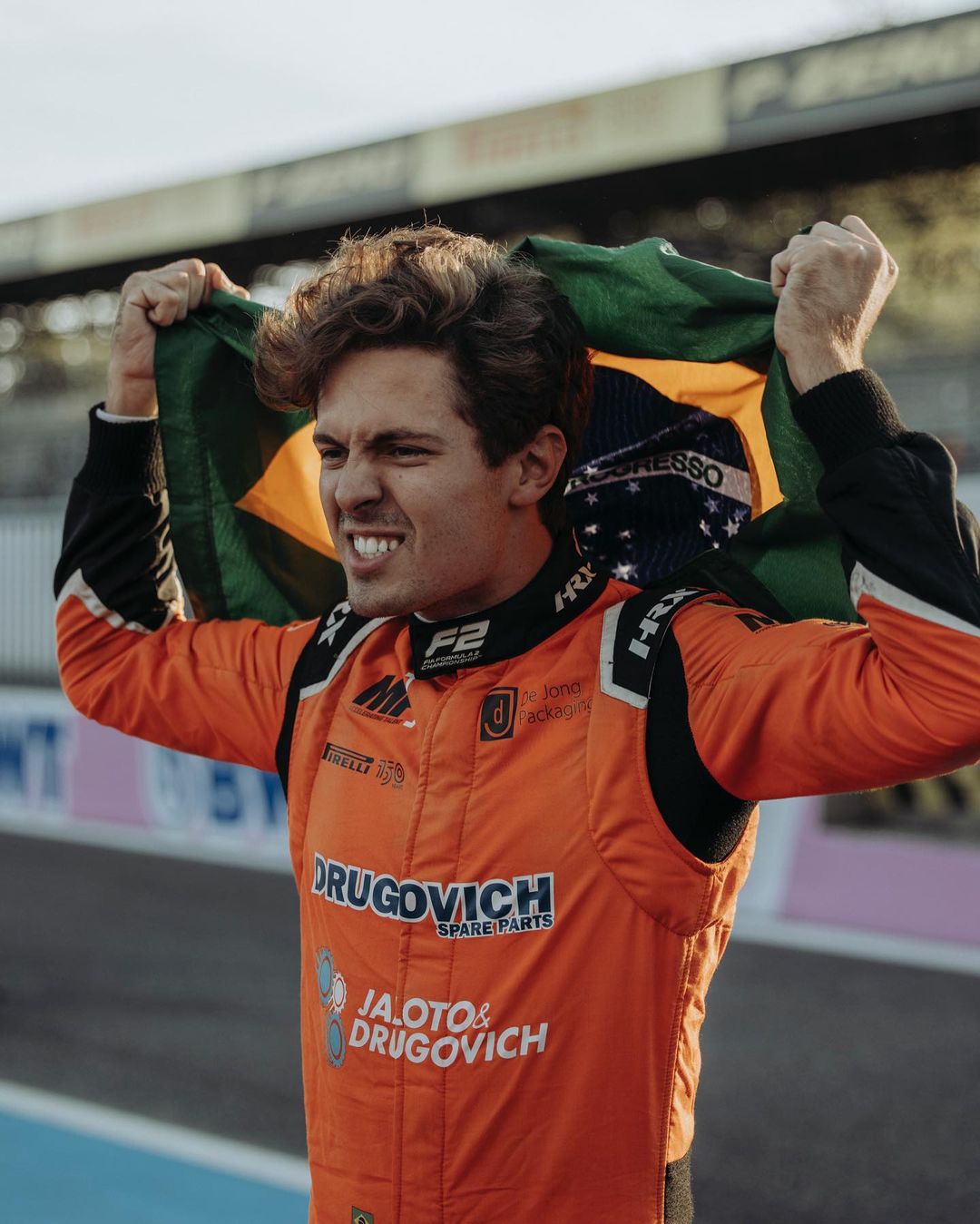 At present, the winners of either series cannot remain the following season, regardless of whether they secure a seat in F1 or F2 respectively. 
Earlier in the week, in his Champion's Press Conference, the rule was criticised by newly-crowned F2 champ Felipe Drugovich, who said it should either be that "you're champion and you cannot stay anymore, and you have to be promoted to F1, or you can stay."
However, challenging the Brazilian, Michel says this should "absolutely not" be the case, as it would mean handing returning drivers an unfair advantage over rookies. 
"I disagree with it," said Michel. "I think it's a pyramid and you have to have a system where at some point it has to be up or out.
"I wouldn't like F2 or F3 to become professional championships because if you do that, that's exactly what's going to be the issue. You will have guys staying forever… having a big advantage because they have a massive experience of it over the young drivers. 
"Not only would it not be good for their careers, but it wouldn't be good for the young drivers because they would probably not shine [as much].
"They would fight against people that honestly are probably not better than them but have much more experience, know the tracks, know the car, know the teams."
Drugovich's fight for an F1 seat
F2 has long-established itself as a strong proving ground for future F1 stars, with the likes of Charles Leclerc, George Russell, Lando Norris and many more graduating into seats at motorsport's top table in recent years.

In its previous guise as GP2, the series also fostered the talents of current drivers Lewis Hamilton, Pierre Gasly, Sergio Perez and Nicholas Latifi, but the fight to earn a place in F1 remains as competitive as ever. 
2019 F2 champion Nyck de Vries, for instance, raced in Formula E for three seasons after failing to secure an F1 seat and only made his debut in the sport as a stand-in at Monza last weekend for the unwell Alex Albon.  
Likewise, fresh off the back of being crowned 2022 F2 champion, Drugovich has struggled to nail down one of single-seater racing's most sought-after race seats. 
That said, the young Brazilian has secured a place in the Aston Martin Driver Development Programme. Michel praised his performances over a season that saw him crowned champion with three races to go.
"[Drugovich] has been incredibly consistent, aggressive on track when he's needed to be, and I think he really deserves this title," said Michel.
"He's definitely been better than the others, there's no doubt about that, and I think that he deserves, as I've said several times, a shot in Formula 1 for next year."
Do licence points need a revamp?
This week, fellow F1 hopeful Colton Herta also saw a potential opportunity at AlphaTauri scuppered by the sport's Super Licence system. F1's current rules say that drivers must have 40 points on their licence in order to be eligible, but the American only has 32. 
Rumours of a potential exception to the rules being made for the driver have reportedly met fierce criticism from those in the paddock that believe it could set an unwelcome precedent. 
The decision not to award Herta a Super Licence has drawn criticism from IndyCar driver Graham Rahal, who labelled F1 "an elitist sport" that "wants US companies' money… but doesn't care about the rest."
However, the FIA's decision has effectively seen it exclude a driver sitting tenth in the NTT IndyCar Series, and if he were to finish fifth or higher (now mathematically impossible), he would have enough points to qualify for F1.

As such, Michel says the current Super Licence points system remains fit for purpose and doesn't require changes to accommodate F1's recruitment of US drivers. 
"There are already some points attributed to the American championships, so I think this has already been taken into consideration," added Michel. 
"So we cannot say that we don't want American drivers, and we try to push as much as we can. We are looking at Formula 2, and we hope that there will be American drivers coming to Formula 1.
"Whether they come from our championships or whether they come from the US, for me, is not an issue at all, as long as they have enough points to get their Super Licence."

Featured Image Credit: Formula 2.