Latest Episode | Cut To The Race Podcast
Despite winning the Saudi Arabian Grand Prix comfortably and Red Bull dominating the early stages of the season, Perez has suggested that the team could face more problems with reliability over the course of the campaign.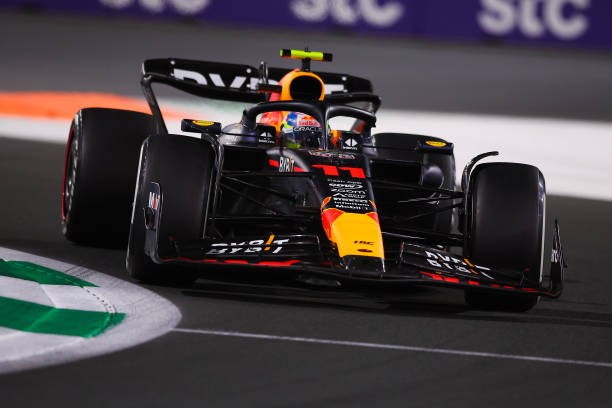 Checo claimed his fifth win in Formula One last weekend in Jeddah. The Mexican driver started the race on pole. However, into turn one, he was overtaken on the opening lap by Alonso for the lead.
A couple of laps later, Perez showed just how quick the Red Bull car is this season and overtook the Spaniard to take back the lead of the race. Checo was able to cruise to victory after dominating the majority of the Grand Prix.
Max Verstappen on the other hand, didn't have such an easy race compared to his team-mate. The current world champion was shockingly knocked out of Q2 in Qualifying. The Dutchman would start the race from P15 after a driveshaft failure.
However, this did not stop Verstappen going through the rest of the field. Despite not being happy finishing the race in second place, Red Bull still continue to dominate.
This season may seem plain sailing for Red Bull so far but, quite a few teams have struggled with reliability in 2023, including the Milton Keynes based team.
Verstappen had his driveshaft changed before the race. He also chose to have a used gearbox. On lap 36, Verstappen reported a problem with his car to the team. He asked them to check the new driveshaft as he still felt there was an issue with his RB19.
Perez also had an issue during the Grand Prix. He reported a problem to the team shortly after Williams driver Alex Albon had retired from the race. He claimed that there was something wrong with his breaks.
Even though both drivers ended up helping the team secure another 1-2 finish this season, reliability issues are starting to creep in for the Championship leaders.
Potential issues for Red Bull?
After the race, Perez spoke to the media about the situation. With nothing serious affecting the team so far, Perez believes it won't be long until Red Bull are hit with reliability issues.
"It's going to hit us at some point, but obviously we need to keep working on that, we need to have issue-free races whenever we can."
"We were in a lucky position in Bahrain but otherwise if we had to push to the end, we probably wouldn't make the end of the race so there are a lot of reliability concerns at the moment but hopefully they don't hit us anytime soon."
We head to Albert Park next for the Australian Grand Prix. Last season, Verstappen retired during the race with reliability issues. Will Red Bull be fearful that history could repeat itself? Or will they continue to dominate the early goings of the season?
Feature Image Credit: (Photo by Bryn Lennon/Getty Images)