Latest Episode | Cut To The Race Podcast
After scoring points on his debut, George Russell is the latest F1 driver to praise Nyck de Vries' performance for Williams.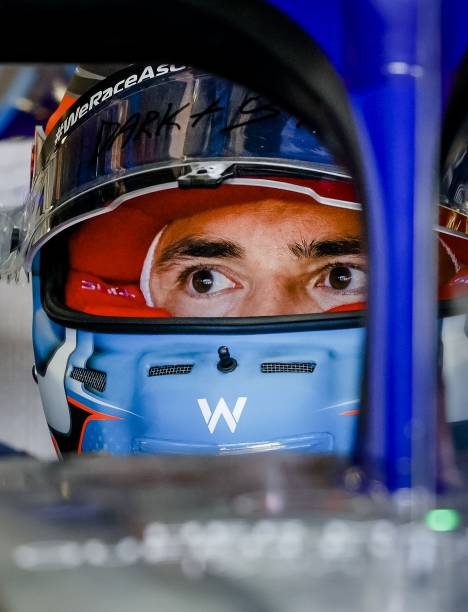 Nyck de Vries has shown that he can drive in Formula One. The Dutch Formula E driver stepped in for Alex Albon this weekend. Albon, who drives for Williams, was hospitalised after complications during appendicitis surgery. He's made a full recovery and will be back racing at the next grand prix. But due to his absence, Williams called upon the Formula 2 champion to step in.
De Vries stepped up to the plate in Monza
De Vries had a whirlwind of a weekend in Monza. He'd already driven for Aston Martin in FP1 that weekend, and then stepped up for Williams on the Sunday. After a series of grid penalties, he began the race in P8. Showcasing his talent, he finished Monza in P9 and scored points for Williams.
Several of the drivers have been praising the Dutch driver, and George Russell is the latest. Reported by GrandPrix247, Russell had this to say after the grand prix:
"He obviously did an excellent job… he was always one of the best and there's no doubt he deserves a place in Formula 1. There's 20 drivers, not everybody gets an opportunity, but certainly now he's proved everything he has to."
Russell and de Vries share a history of karting and Formula 2 together. Of course, Russell was also driving for Williams up until last year. Both drivers have worked alongside Williams regular, Nicholas Latifi. Latifi's spot on the grid has been under scrutiny for a while, and that's only been increasing since Monza. Latifi is yet to score any points this season, meaning that de Vries is ahead of him in the standings for the championship. 
Dave Robson, the Williams vehicle performance boss, shared his thoughts on De Vries performance. He remained tight-lipped on his performance in comparison to Latifi's, but still had this to say:
"Nyck drove an excellent race and was able to defend when required as well as keeping constant pressure on the cars ahead. However, he got himself into that position by driving extremely well, managing the start and the pit stop expertly and by fighting hard using a car and setup that he had only driven for 34 laps yesterday."
A future in Formula One is uncertain
But will Williams sign the Formula 2 champ? With rumours swirling on 2023 seats, who knows anymore? Sports Mole have been reporting that Jan Lammers, the Dutch Grand Prix boss, believes Williams will not pursue him in 2023. Yet Metro have reported that Toto Wolff  believes that he cannot do much more to prove his worth in F1:
"I think, what else should he do in terms of performance than what he has shown today? No training, jumped in a. car that he hadn't driven, straight into FP3. It showed what he's capable of doing."
It all begs the question, will we see De Vries in 2023? He'll be on standby for a recovering Alex Albon in the future. But will this be his only F1 appearance? 
Featured Image Credit: Eric Alonso via Getty Images