Latest Episode | Cut To The Race Podcast
McLaren Formula 1 Team Principal Andrea Stella is hyping up the Formula 1 team's latest upgrade package, which is expected to catapult them up the running order.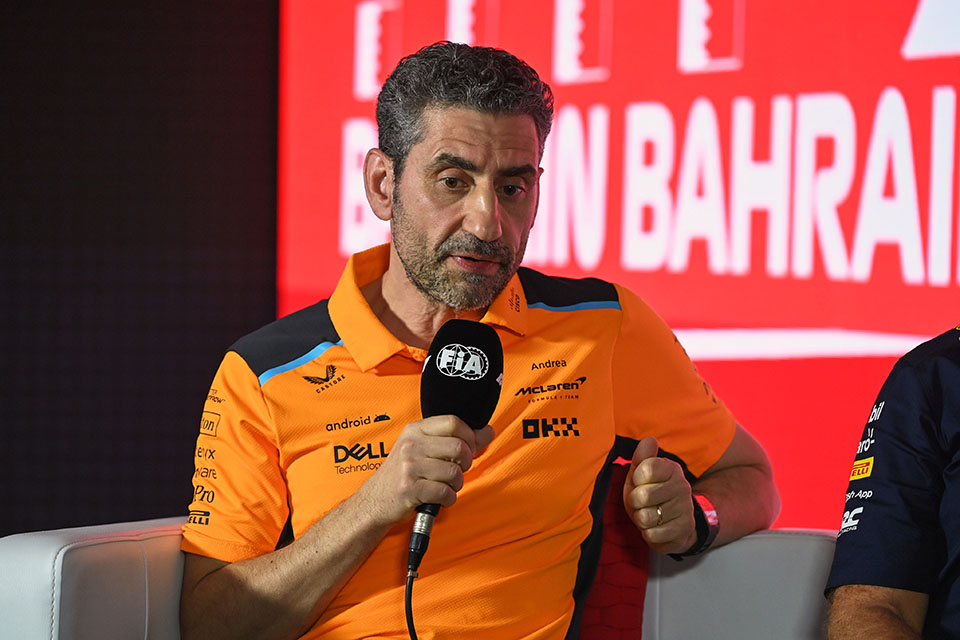 The Woking-based outfit have perhaps been busier than most teams the past few months. Ever since the launch-spec of the MCL60 failed to meet off-season development expectations, those at the factory have been working overtime to make amends to an underdeveloped car.
A minor set of upgrades were brought in for the fourth round in Azerbaijan, while previous Technical Director James Key was removed from his role and replaced by a three-man team to sequester design efforts.
Now, Stella has provided more information on a significant upgrade package which will be rolled out over the next three rounds in Austria, Great Britain and Hungary.
Stella announced: "Most of the upgrades we will see over the course of the following events – so there will be a major overhaul of the car that will be delivered across Austria, UK and Hungary."
"I would say pretty much every single aerodynamic part [will change]. That's why the upgrades will be spread over the course of a few races. It will be decently noticeable."
The McLaren boss is hoping these upgrades will save valuable lap time in their quest to move up the Constructors' Standings. He added: "I'm banking on this package, but across the pretty much three races in which we will introduce it, these should be a few tenths of a second – it will be noticeable from a lap time point of view."
McLaren's lacklustre start to 2023
The fact that almost every part of the car will be changed makes sense, considering where McLaren find themselves eight races into the current season.
Even the undeniable talent of Lando Norris and the promising prospect of Oscar Piastri have been unable to drag the McLaren into the points on a consistent basis. Norris is hoping for a turn in his team's fortunes, having signed a new contract to take him all the way to 2025.
The upcoming upgrade package is in essence a complete redesign of the car, which was deemed necessary after fundamental flaws were found with the MCL60's initial design.
Stella explained: "At the start of the season, we realised that the car needed a fundamental redesign, so this redesign is actually interesting."
"We had to redesign even some parts under the bodywork. That's also why it took some time to be in condition to deliver these upgrades. I would say pretty much the entire car."
Feature Image Credit: XPB Images