Latest Episode | Cut To The Race Podcast
Bernie Ecclestone has spoken out about appointing a former advisor to Toto Wolff as the FIA's interim Secretary General for Motor Sport.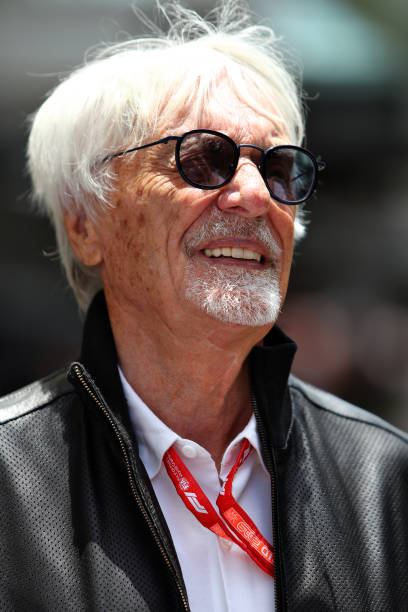 Shaila-Ann Rao was appointed to succeed Peter Bayer a few weeks ago.
The fact that this caused a stir was mainly due to the fact that Rao had worked as general counsel of the Mercedes F1 team and special advisor to Toto Wolff in recent years.
Nevertheless, before her years at Mercedes, she had already worked as a Legal Director at the FIA between mid-2016 and the end of 2018.
Voices from the paddock
During the past Canadian Grand Prix weekend, voices arose assessing Rao's appointment.
Ferrari's Mattia Binotto was direct but diplomatic:
"I think it's down to them [the FIA] to make sure that there will be no conflicts of interest at all, to [do things] properly, and it's down to the president to ensure it, and they will do it."
Mercedes boss Toto Wolff declared that there would be no conflict of interest.
"For Shaila-Ann, she was at the FIA before she joined us.
"She was Chief Executive Officer of one of the largest sports agencies before, and the positive of having Shaila-Ann in this position is she's one about governance and transparency. She's a lawyer.
"I think this is something we have always criticised in the past, that things weren't always as transparent and as clear for the teams.
"This is one of the key topics she will be trying to implement, and that is good news for all of the teams."
Ecclestone unsure about the appointment
Bernie Ecclestone told the Daily Mail that he feels Rao's move to the FIA is "bloody dangerous".
He continued:
"Toto started all this nonsense about the cars needing to change. She told them about the new directive, obviously. She worked with Toto for two or three years."
Ecclestone draws comparison to his past as an F1 executive:
"I wanted to get Luca di Montezemolo as chairman of the [F1] company when I was running things, but the teams went mad because he was Ferrari's man."
He sees that problems will arise:
"It was seen as a conflict of interest, so how can she do this job?"
Time will tell how teams react to Ecclestone's statements and potential problems.
Feature Image Credit: Robert Cianflone via Getty Images