Latest Episode | Cut To The Race Podcast
PREMA Racing have confirmed that Dino Beganovic will continue with the team for next season, as he becomes the first driver to be announced for the 2024 campaign.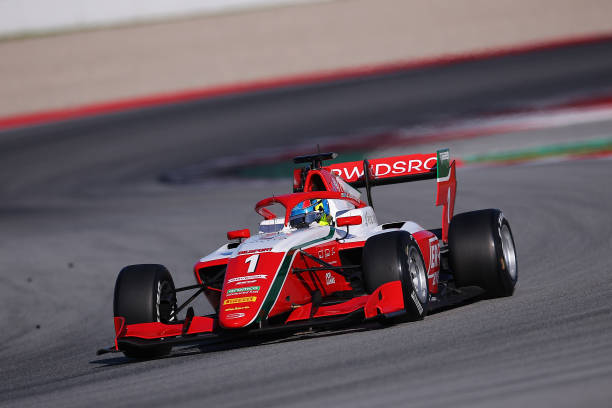 Beganovic and PREMA Racing continue their partnership which dates back to 2020 where the Swede made his debut for the team in Italian F4.
The Swedish driver has stuck with PREMA ever since, moving up to the Formula Regional European Championship by Alpine in 2020. He would finish P13 in his first season. However, in 2021, Beganovic would win the series, taking four victories and ten podiums in the year.
Two years later in 2023, Beganovic would make the move up once again to F3. In his first season with PREMA Racing in the competition, the Ferrari Academy driver scored an impressive 96 points, which included four podiums and six top ten finishes along the way.
This would lead to him finishing the season in sixth place in the Championship and helping PREMA secure the constructors' crown, as Trident's Gabriel Bortoleto would go on to win the title in the season finale race at Monza.
Words from Beganovic and PREMA Team Manager René Rosin
Speaking to fiaformula3.com, Beganovic was delighted to be continuing his journey with the team for 2024, having already achieved so much with PREMA Racing over the years.
"I'm super happy to confirm that I'm staying for another year with my team, PREMA Racing, in Formula 3."
"It's very nice to stay with the team as it will be our fifth year together. I cannot wait to continue the work we have done together throughout the years, starting from Formula 4."
"Our targets are clear and have been set high, but they are achievable. We will continue to focus on the testing sessions to prepare as much as possible for the first race next year."
Team Manager of PREMA Racing, René Rosin, is also happy to have Beganovic with the team for the next campaign, adding that his experience this season in F3 will make him better and more competitive in 2024.
"We always enjoyed working with Dino. He is a quick and knowledgeable driver and works really well in our team's environment."
"With the experience gained this year, he will make his challenge even more solid and by what we saw so far in testing, there is great promise for sure."
"We are very happy to continue the path we started together in 2020, and we look forward to seeing what the future will bring."
Feature Image Credit: (Photo by Qian Jun/MB Media/Getty Images)