Latest Episode | Cut To The Race Podcast
Da Costa opens up on what made his win in Cape Town so special, and how it felt to race his old teammate to the finish line.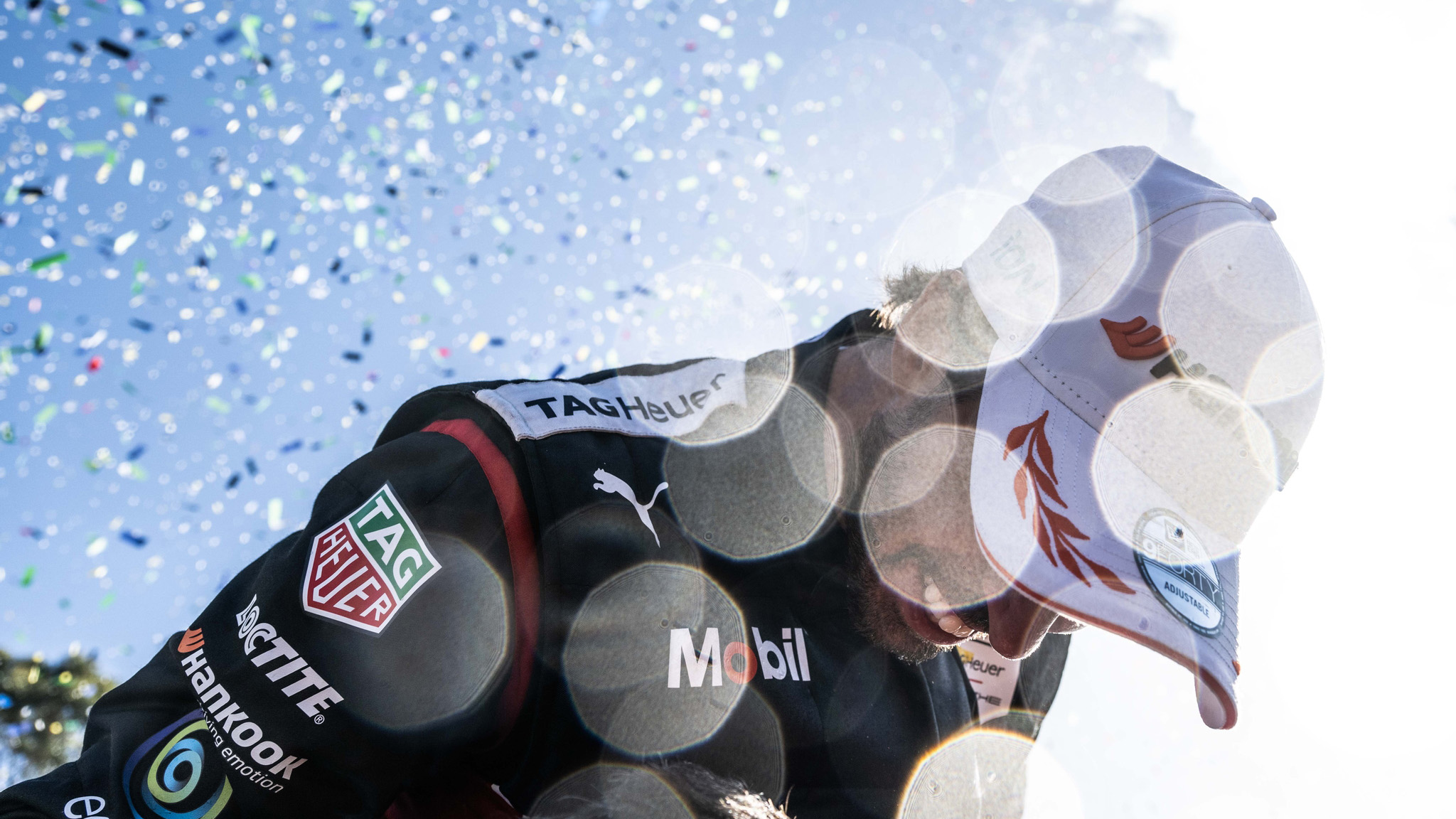 Da Costa's performance at the Cape Town E-Prix was, in a word, electrifying.
The Porsche driver's win last weekend has been the talk of the town (or, well, social media) ever since. Storming his way up the grid from P11, da Costa's victory was hard fought. 
The Portuguese driver pulled off a series of audacious overtakes, including one on the final lap to secure the race win. 'That was the best overtake Formula E has ever seen', said one fan. 'Da Costa's pass for the win might have been the ballsiest move in series history', said another.
And they may very well be right. But wherever you rank the Cape Town overtake, it's impossible to deny that da Costa's performance in the race was simply outstanding.
HANG IT IN THE LOUVRE 🤌

A move worthy of winning any race. Take a bow @AFelixdacosta 👏#CapeTownEPrix pic.twitter.com/G2hrANaCTk

— ABB FIA Formula E World Championship (@FIAFormulaE) February 25, 2023
It was a victory that seemed to come at exactly the right time for da Costa. The driver was visibly emotional when talking to the media straight after the race. It's been a tricky start to the season for the Portuguese — perhaps made that bit more difficult by his teammate's success.
"One of the most special wins I've ever had."
When asked by FormulaNerds how the win in Cape Town ranked against his previous wins, da Costa said: "It's hard for me — a lot of people ask me, 'where do you rank this?', but I think we're just in different stages of our life. For sure, the Monaco [win] was huge for me, I'd probably put this one right alongside that one." 
"I've had a few other times that I've stood on top of a race car celebrating that have made me feel this amount of joy when I won, like Macau," said da Costa. "[And] when I won my first DTM race, also because I was struggling at the time." He added:
"It's always like, when we're going through some struggles, and you come back swinging — those [victories] feel amazing."
"The last couple of months have been slightly tricky," continued da Costa, "and even back home with friends and family, [people are] like 'what's going on?', and your teammate is killing it and you can't get it done. It just takes a small toll on you." 
"Coming back with a win like that, I think all the ingredients put together make it super special," da Costa said. "Definitely, with everything included in the process, it's probably one of the most special wins I've ever had."
Battling an old teammate: "I trust him not to crash."
The final laps of the race saw da Costa challenge his old teammate, Jean-Eric Vergne, for the win. This aspect of the race contributed to the emotional nature of the win, said the Porsche driver.
"I was racing my previous teammate, and previous team which gave me a championship," da Costa told the media, including FormulaNerds. "While I was with DS, we had an engineer there that unfortunately passed away, so I could also think of him watching that race from up above."
"Obviously you guys know me and JEV, we had a few episodes as teammates out on track, so him watching that must have been cool from up there." 
These former teammates know each other all too well… 😂@AFelixdacosta 🤝 @JeanEricVergne#CapeTownEPrix pic.twitter.com/r1jnRpSXlL

— ABB FIA Formula E World Championship (@FIAFormulaE) February 25, 2023
The mutual respect between the two played into the battle for first, said the Porsche driver:
"I just knew that I could trust him to not crash. I knew he was going to be very tough to make a move on, but I could trust him to not do anything stupid. He proved to be the respectable driver that he is, and the double champion that he is, and I think we provided an amazing show for everyone."
With this win under his belt, da Costa jumps up to fourth in the Drivers' Championship. With only four points separating him and Vergne, the battle is now on between the old teammates. 
But there's plenty of time for da Costa to recuperate and prepare for the next race, as Formula E takes a small break. Round 6 of the Formula E World Championship takes place on the 25 March along the streets of São Paolo.
Featured Image Credit: Porsche Formula E Team