Latest Episode | Cut To The Race Podcast
COTA boss Bobby Epstein has announced that the circuit's bumps "aren't an issue" for Formula 1 cars, following a concerns over the track's safety.
Circuit of the Americas came under scrutiny earlier this month after MotoGP's visit to Austin, with bumps in the asphalt being labelled 'a joke' and 'unsafe' for racing conditions by riders.
Furthermore, Alpha Tauri's Pierre Gasly expressed his own worries ahead of F1's return to Texas, stating that the race weekend "could be quite complicated" for drivers due to the bumps as they'd "become even more severe" than previous years.
However as it transpires, following close work between FIA Race Director Michael Masi and COTA circuit boss Bobby Epstein – the pair have concluded that the bumps will not pose any issues for F1 cars.
According to motorsport.com, when asked if the circuit required more work before the on-track action began he said; "Gasly may have said something, but he hasn't driven the track.
"So, the bumps aren't an issue for the cars first [of all].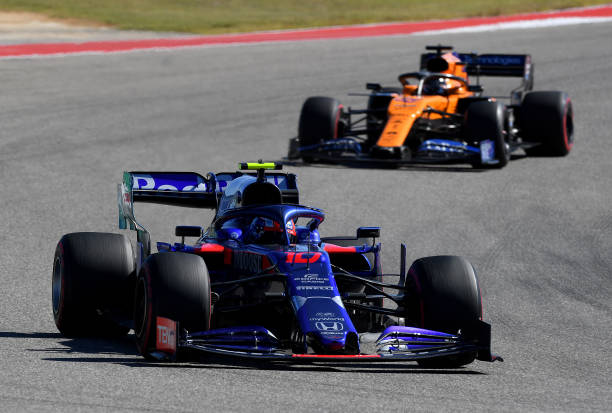 "And Michael Masi has been out and sent people and they've checked it and they asked us to grind two or three areas of concern. That work was done already Monday and Tuesday this week.
"So, it's still a problem for bikes – there's two sort of dip areas – but cars have no problem.
"I think if you ask [Gasly] after he drives he'll say they've done a lot harder surfaces than this."
Alfa Romeo's Kimi Raikkonen, who won at Austin in 2018 with Ferrari, also added;
"If the MotoGP guys could manage to do a race, we should be absolutely fine.
"I'm sure it's a lot more scarier with the two wheels to go with the bumps, than with our cars, especially with the downforce. Yeah, we might feel it, but should be ok."