Latest Episode | Cut To The Race Podcast
The 2022 Constructors' Trophy was presented to Christian Horner and Red Bull during last night's FIA Prize Giving Gala. However, the ceremony did not run its course without a few jibes.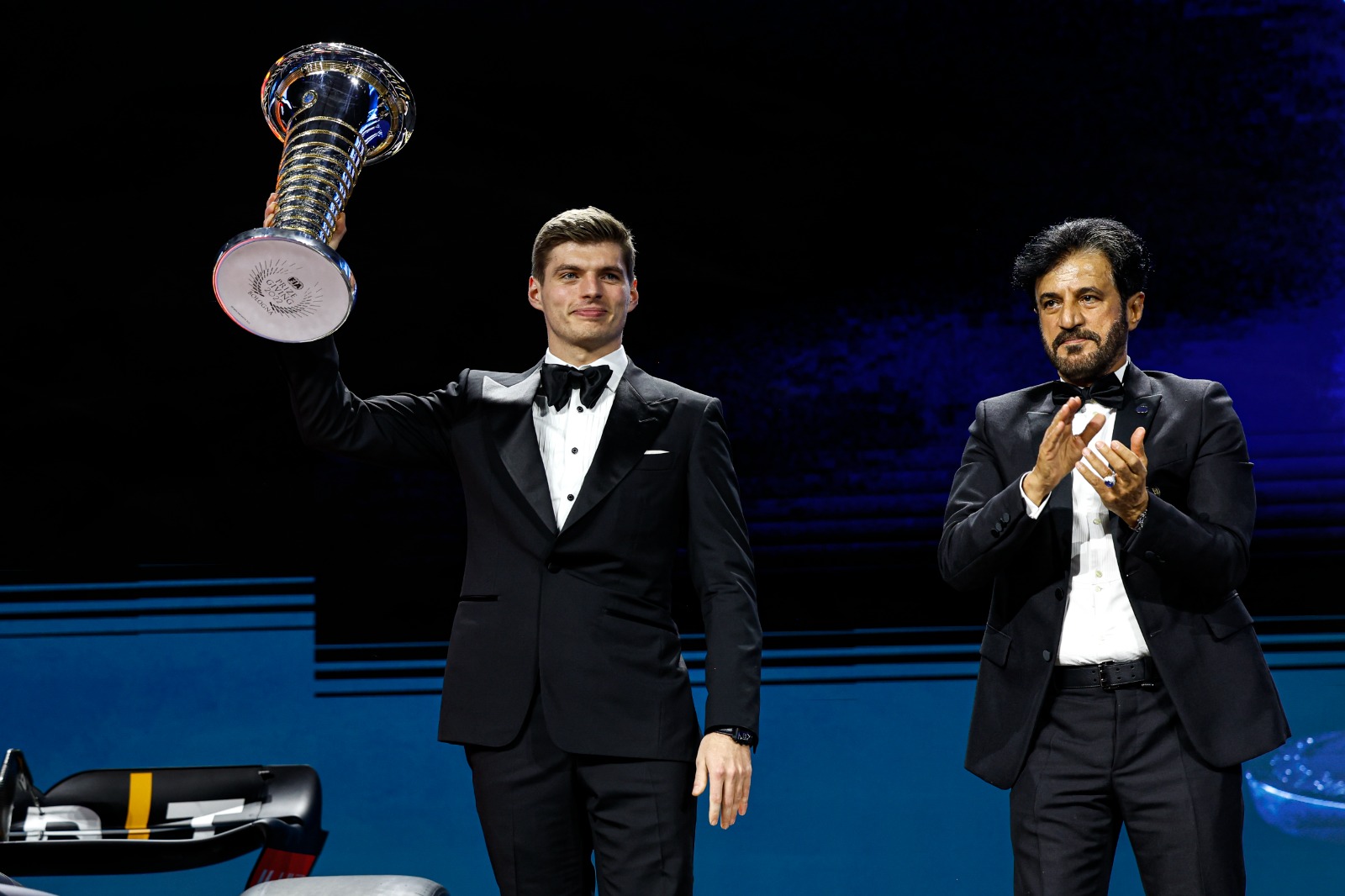 Red Bull fought their way back to the top of the standings after a difficult start and several technical DNFs. Max Verstappen won 15 out of 22 races and his team-mate Sergio Perez ensured that Red Bull recorded a total of 17 victories. 2022 was the first time Red Bull had won the Formula 1 constructors' title since 2013.
Trophy for Red Bull not part of cost cap?
However, Red Bull had to deal with further problems: they exceeded the cost cap and had to pay $7 million. According to investigations, the team had not exceeded the limit on purpose.
Nevertheless, the feedback from the opposing teams and spectators regarding the breach of the rules was enormous. In the meantime, Red Bull boss Christian Horner even spoke of taking legal action against certain statements.
The following was just one of the strange moments that took place on stage at the FIA Prize Giving Gala.
As FIA President Mohammed Ben Sulayem presented Christian Horner with the trophy for Red Bull, he jokingly declared:
"This cup is nothing to do with the cost cap, okay? This is from the FIA so we're not going to deduct it from your cost cap, okay?"
Horner replied: "That's very generous, thank you."
Dig at the Japanese Grand Prix point allocation system
As the speech continued, Christian Horner provided the next awkward moment. The Red Bull boss spoke about the "confusion" that followed the Japanese GP. Due to weather conditions, the drivers completed only 28 laps of the race. Most paddock members were convinced that full points could not be awarded to the drivers. This system was introduced after the chaos at Spa 2021.
If full points had not been awarded, Max Verstappen would not have been crowned champion in Japan. But the displays on site and the TVs indicated that Verstappen was the World Champion.
The surprise: Full points were awarded, so Red Bull at least had a title in the bag already. This confusion probably caused the exchange between Horner and Ben Sulayem.
The FIA president explained:
"One thing you said about Japan, you said it was controversial, no. The FIA was blamed for the points but it was not the FIA which made the rules, it was the teams who made the rules and we were implementing it."
Stefano Domenicali, Formula One president and CEO, then came up – his plea: "Let's stay focused."
In the end, Ben Sulayem declared: "They deserve the win, everyone who wins deserves it, these are the rules, so well done, I say it honestly, and for more wins also".
Feature Image Credit: Photo by Rudy Carezzevoli – Formula 1/Formula 1 via Getty Images