Latest Episode | Cut To The Race Podcast
After complaints from the FIA, Sebastian Vettel has removed the image of a flag from his "No War" helmet.
Vettel is not only known and liked by many for his racing in Formula One. He is a fan favourite because of how he uses his platform to speak out about issues close to his heart.
During the 2021 season, Vettel organised a karting event for young women in Saudi Arabia. He was also seen sporting rainbow-coloured face masks, shoes, and a t-shirt during the Hungarian Grand Prix to show his support for the LGBTQ+ community.
The German's latest show of support is to Ukraine. He spoke out against racing in Russia during the Barcelona testing saying that he "should not go, [he] will not go". Since then the Russian Grand Prix has been removed from the calendar for 2022 and the foreseeable future as its contract with F1 has been terminated.
During the second session of pre-season testing in Bahrain, Vettel revealed his "No War" helmet. The helmet has the colours of the Ukrainian flag as stripes down the middle. There is also the peace symbol and the hashtag #RacingUnited.

Credit: JMD Jens Munser Designs
Along the bottom, is a collage of lots of different flags, one of which is the flag of the Turkish Republic of Northern Cyprus. The feature of this flag has caused some complaints. The flag itself has a white background with red details resembling the Turkish flag. It has the colours reversed and two additional stripes.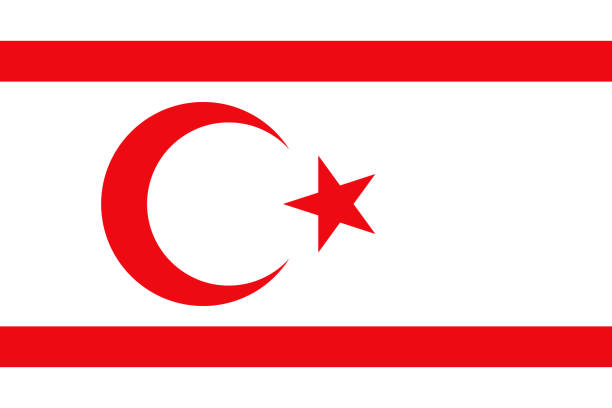 Credit: Getty Images
The Turkish Republic of Northern Cyprus is a self-declared territory. It adopted the flag once it had declared its independence in 1983. The territory's identity is only recognised by Turkey, despite being formed after the annexation of part of northern Cyprus.
Vettel's helmet brings focus to the situation in Ukraine. However, there has been a complaint from the Cyprus Automobile Association.
The complaint demanded for the "immediate removal of the flag from [Vettel's] helmet". The FIA, Formula One's governing body, were also urged to impose "a penalty" on the Aston Martin driver and his team.
According to CyrpusMail, the response to Vettel's helmet from the Cyprus Automobile Association was:
"Vettel's decision of sporting the pseudo-state's flag on his helmet is unacceptable."
It was confirmed on Friday evening to RaceFans that the image of the flag has been removed from Vettel's helmet.
Feature Image Headline: Getty Images