Latest Episode | Cut To The Race Podcast
Christian Horner hopes Daniel Ricciardo "rediscovers his passion for Formula 1" with Red Bull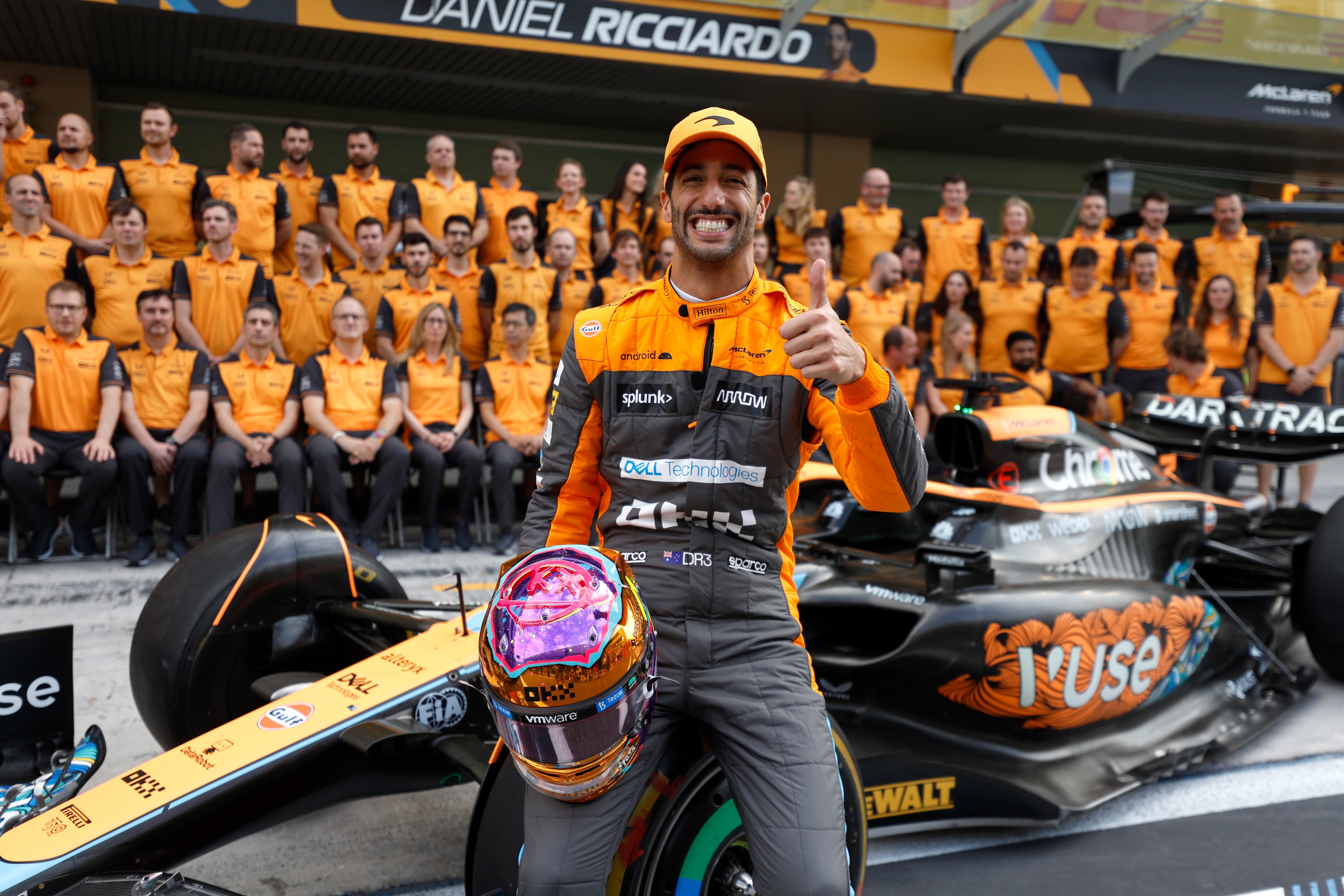 The second half of the 2022 season was a rollercoaster ride for Daniel Ricciardo. From being replaced by Oscar Piastri at McLaren, to potentially moving to Mercedes, many were unsure where the Aussie would end up. But in late November, Red Bull Racing announced the return of their former driver.
Ricciardo will not take to the grid this year, and will only act as Red Bull reserve driver at select races this season. But we will still see the Australian in the paddock. Red Bull Team Principal, Christian Horner, recently sat down with SpeedCafe's KTM Summer Grill podcast to discuss the fan-favourites future role with the team.
Why did Red Bull take Ricciardo back?
Horner describes how "surprised" the team were to see Ricciardo on the "open market," and that it "made sense" to take him back. Both the Aussie's history with the team, and his experience and "high profile," made it a no-brainer for Red Bull.
For years Ricciardo has been a firm fan favourite in Formula One. And his star power has only grown since the introduction of Netflix's Drive to Survive. During his last spell with the team, Ricciardo had a mostly positive working relationship with their world champion, Max Verstappen. Ricciardo and Verstappen have remained friendly even as the Australian drove for Renault and McLaren, as in the above video. As well as the previously mentioned reasons teamed with the Australian's 11 years in Formula One, he is a good fit for the team.
Horner believes Ricciardo has "fallen out of love a little bit with Formula 1."
The Red Bull team boss has already outlined Ricciardo's upcoming role as their third driver. Horner details that the Australian will "play a supporting role to the race drivers… both back here in the factory and at events with all the commercial partners." We can also expect to see Ricciardo "attending some races" according to Horner. And we should also expect him to partake in "some tyre testing" for Pirelli.
The Red Bull boss hopes that this experience will benefit Ricciardo and his future at the pinnacle of motorsport. Even though that future might not be with Red Bull. Horner stated:
"I hope in the process, Daniel will rediscover his passion for Formula 1, but we certainly have no plans to utilise him other than in that third driver role, to combine with the commercial activities that he will be performing."
Could Ricciardo replace Sergio Perez if relations with Verstappen sour?
One of the most significant talking points towards the end of the 2022 season was the relationship between Red Bull teammates Verstappen and Perez. The tension between the two boiled over at the Sao Paulo Grand Prix. In the race's closing stages, Verstappen appears to ignore team orders asking him to let Perez overtake him. After taking the chequered flag, the Mexican was unhappy about his teammate's actions on the team radio.
Horner has already outlined that Red Bull has no plans to give Ricciardo a full-time race seat. But could that change if tension continues between Perez and Verstappen? Former F1 race winner David Coulthard has already suggested Perez will need to keep an eye on Ricciardo's progress. Is the Mexican's seat in jeopardy?
Feature Image Credit: @redbullracing on Twitter