Latest Episode | Cut To The Race Podcast
As questions surrounding Lewis Hamilton's future at Mercedes grow, Christian Horner takes a move to Red Bull off the table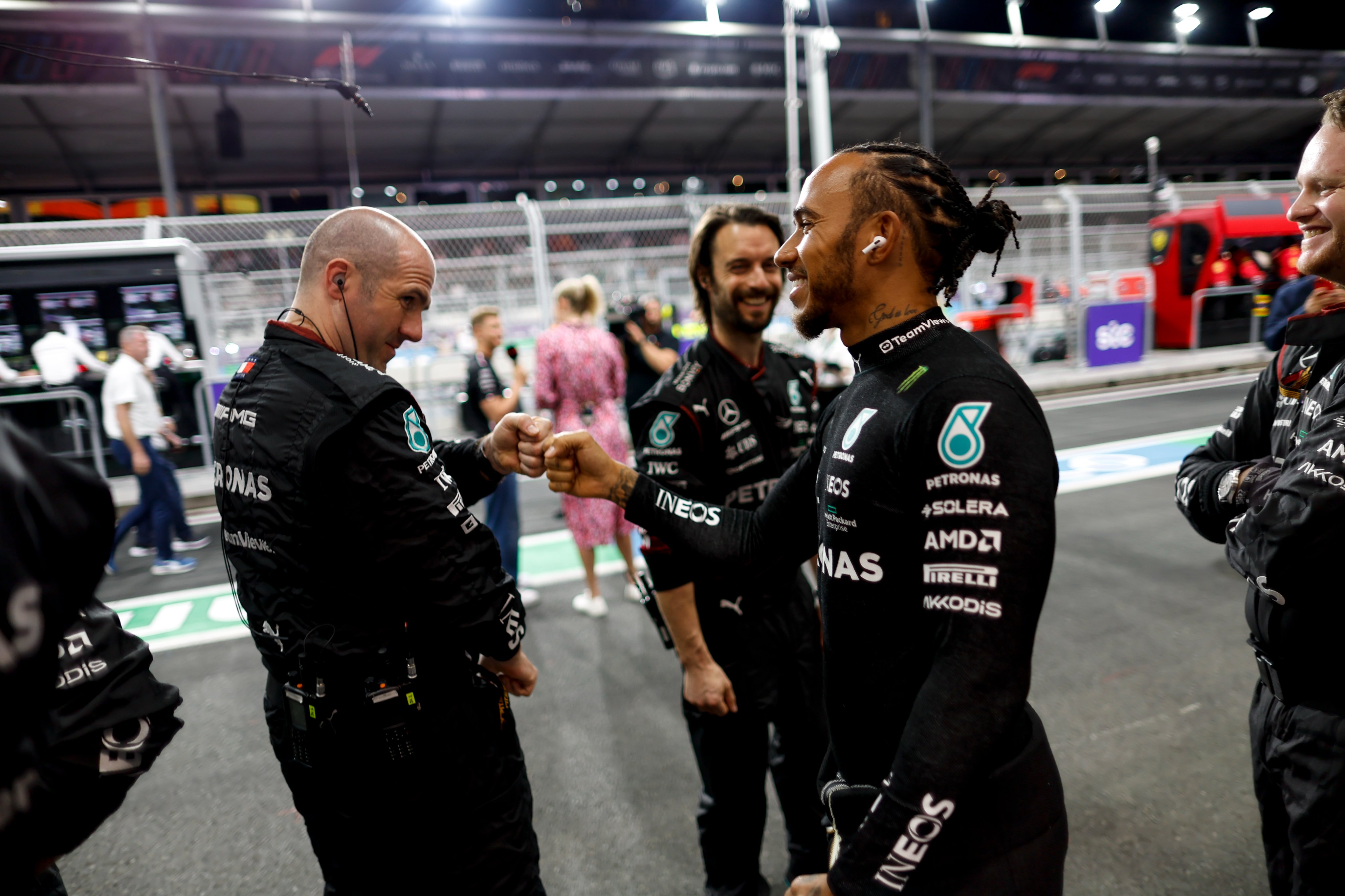 Mercedes have had a lacklustre start to the Formula One 2023 season. Although the team has solved their porpoising issues, the Silver Arrows have fallen behind customer team Aston Martin in the development race.
Following the season opener in Bahrain, Lewis Hamilton expressed his displeasure with his team. The seven-time world champion claimed that he felt that Mercedes "didn't listen" to him whilst developing the W14. This led to an increase in speculation that the Brit could leave Mercedes, with a move to Ferrari being a popular option for Hamilton.
But he has since shut down rumours that he would leave Mercedes if they have a difficult 2023 season. However, Mercedes Team Principal Toto Wolff has since claimed that Hamilton may have to look into changing teams if Mercedes cannot provide him with a championship-winning car.
But where would Hamilton go?
The two clear front runners would be either Ferrari or Red Bull, the two teams who battled it out for the championship in 2022. But Red Bull Team Principal Christian Horner seemed to rule out a move to Red Bull for the British driver during an interview with Sky Sports.
Horner "can't see" Hamilton moving to Red Bull in the future
The Milton Keynes-based team has been the home to two-time reigning world champion Max Verstappen for many years now. So a move to Red Bull was already looking unlikely for Hamilton. Now, the Red Bull boss has firmly ruled out a move to the reigning constructors' champions for the seven-time world champion.
Horner claims he is "very happy" with his current driver line-up and sees no reason to make any changes. On the possibility of Hamilton moving to Red Bull, Horner said:
"They're [Verstappen and Sergio Perez] committed as a pair, not only this season but the next season as well. So, I can't see where we would be able to accommodate Lewis."
Although the team principal did praise the seven-time champion saying, "what Lewis has achieved in F1 is second to none." Horner also refuses to write off a Hamilton resurgence in 2023, especially with the rumours surrounding the "big Mercedes upgrades."
Could Hamilton make a comeback in 2023? And could he leave Mercedes for one of their competitors if the team cannot improve?
Feature Image Credit: @f1_naija on Twitter