Latest Episode | Cut To The Race Podcast
According to BBC Sport, the Chinese Grand Prix planned for 2023 cannot go ahead.
No F1 race has occurred in China since 2019 due to the Covid-19 pandemic. Due to the ongoing Zero Covid policy, this will not change in 2023.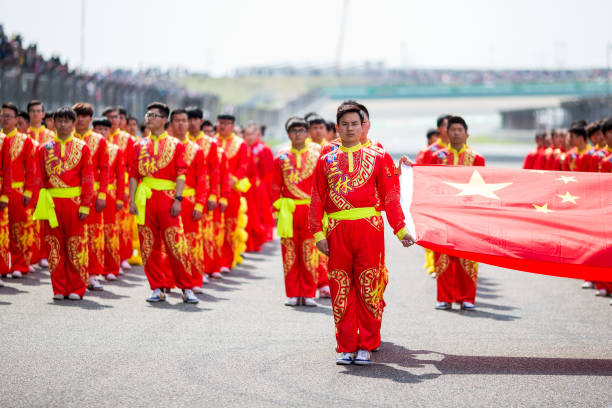 The main reason for the cancellation is that Formula 1 staff and teams could not be exempted from the quarantine. This would hardly be compatible with the tight schedule and calendar of Formula 1 next year.
According to information from BBC Sport, Formula 1 feels "that it cannot ask teams to go to the country for the race in Shanghai with the risk that staff could be detained for days if they caught coronavirus."
The current rules for covid sufferers in China state that isolation for five days must be undertaken at a designated centre. There is also a three-day quarantine at home.
This could leave F1 staff and teams stranded in China for more than eight days. This is not acceptable for the event.
Formula 1 and CEO Stefano Domenicali have not yet commented on the statements. The rumour has been around since the beginning of October when it was clear that China would not change their zero covid policy.
Which race will replace the Chinese Grand Prix?
With another 23 races, the calendar for next year is already full. The likelihood of China being replaced by another race in another country is slim.
With the cancellation of the race in China, there will be a four-week gap in the race calendar between the race in Australia and Azerbaijan in April.
According to information, Domenicali is in talks with the authorities in Baku to see if the Azerbaijan Grand Prix can be moved to the weekend of the Chinese Grand Prix.
If the race in Baku cannot be postponed, the gap will not be filled.
The Azerbaijan Grand Prix is currently under contract renewal. The race pays one of the highest fees, so a 10-year extension is likely to be agreed upon.
The Chinese Grand Prix renewed their contract until 2025. From 2024 onwards, other countries such as South Africa or Colombia want to host a race. The calendar is getting tighter and tighter for the newfound interest in Formula 1.
Confirmations from Formula 1 regarding the cancellation of the Chinese Grand Prix and contract extension of the Azerbaijan Grand Prix are pending.
Feature Image Credit: Yin Liqin/China News Service/Visual China Group via Getty Images