Latest Episode | Cut To The Race Podcast
Several Formula 1 figures and fans alike are calling for George Russell's sacking following a disappointing 2023 campaign.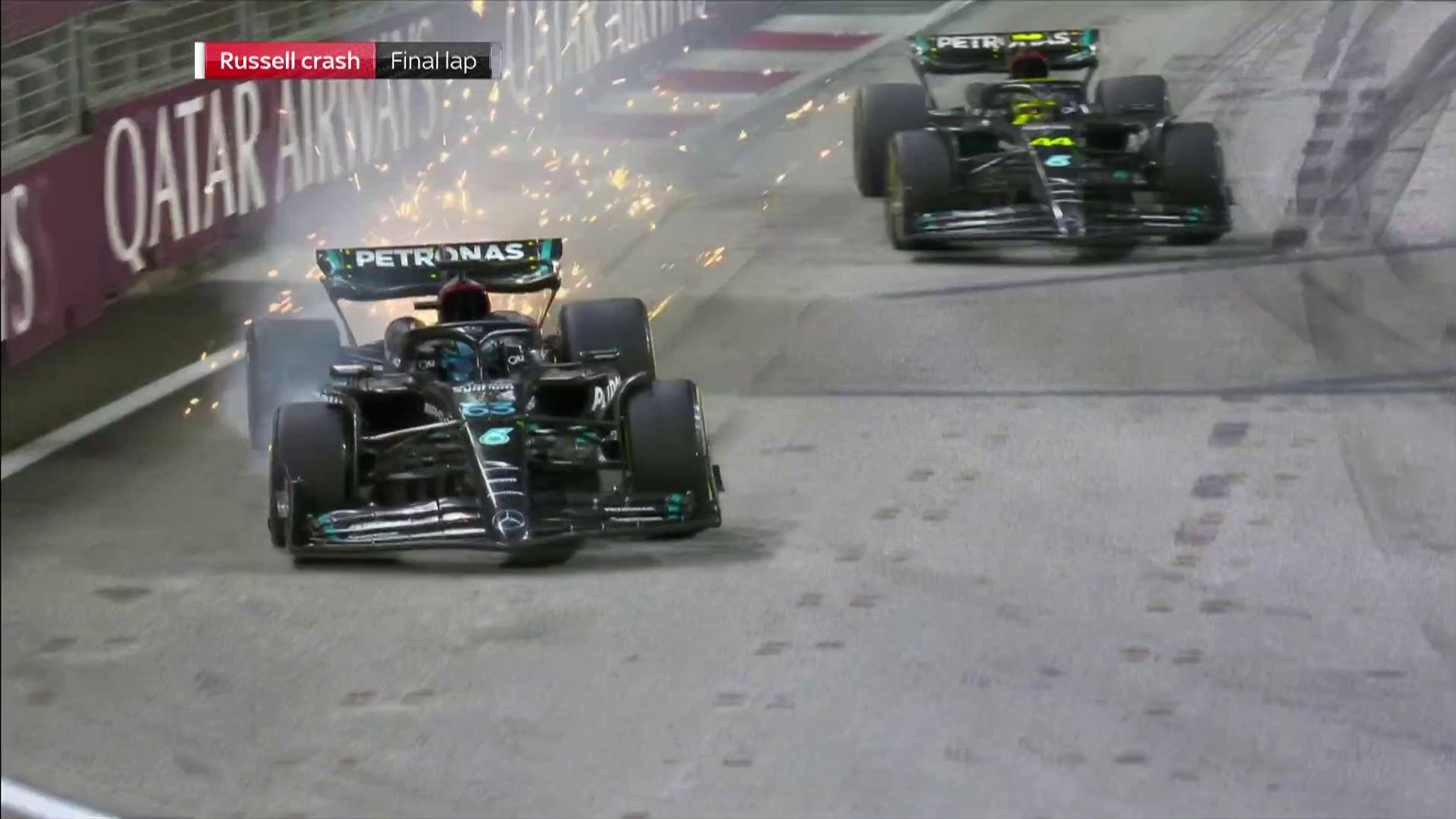 The 25-year-old has stated himself how poor his second year with Mercedes has panned out, calling it a "complete disaster of a season" and having "so many missed chances".
Following yet another sub-par performance at the most recent Japanese Grand Prix, where Russell made the wrong call to opt for a one-stop strategy, many fans and a few important figures in the world of Formula 1 believe that the Briton should be replaced.
Furthermore, he caused tension with his Mercedes teammate Lewis Hamilton, failing to let him through on the quicker two-stop strategy while losing yet another place to Ferrari's Carlos Sainz Jr.
This also comes after a disastrous weekend at the preceding Singapore Grand Prix. While Mercedes made the right strategy call that time and were catching the leading pair of Lando Norris and Sainz in the latter stages, Russell made a clumsy mistake on the final lap and crashed out of podium contention.
Russell currently sits eighth in the Drivers' Standings on 115 points, a fair distance behind Hamilton, who is third on 190 points. As the British driver put it: "On my personal side, the Drivers' Championship is totally out of the window."
What the people have to say about George Russell
Public opinion on Russell's 2023 campaign is relatively one-sided. Many agree that he has failed to meet expectations after beating Hamilton on points in 2022, but a few are demanding his immediate removal from Mercedes.
One user on X stated: "So overrated and cracked under pressure and binned it last week because he couldn't handle it when his teammate was going quicker, bring back Bottas [Hamilton's Mercedes teammate 2017-2021]."
Comments have been made by well-known figures in the F1 paddock as well. F1 journalist and former team manager Peter Windsor believes that Russell could be a liability should Mercedes challenge for titles in the future.
He said on his YouTube channel: "You could tell that there is definitely acrimony between the two now – and that's not a good thing."
"If they do get in a position actually to be doing something serious in 2024… then how are you going to manage that Lewis Hamilton/George Russell imbalance?"
The former CEO of F1, Bernie Ecclestone isn't sure if Russell is the right driver for Mercedes to win Championships, but has named someone else who he thinks would do a better job in the Brackley-based outfit.
Speaking to the Daily Mail, Ecclestone voiced his opinion: "I can't make up my mind about him. I like him. He is super-talented."
"It is a matter of what he is prepared to do to win. I don't think he thinks his race through, something Lewis [Hamilton] does do."
He then went on to state who he thinks Mercedes should hire in Russell's stead: "If I were a team owner, I think I'd get hold of the Australian kid [Piastri]. He's very good."
Feature Image Credit: Alamy Stock Photo