Latest Episode | Cut To The Race Podcast
McLaren Racing have just confirmed that Daniel Ricciardo will be leaving the team at the end of 2022.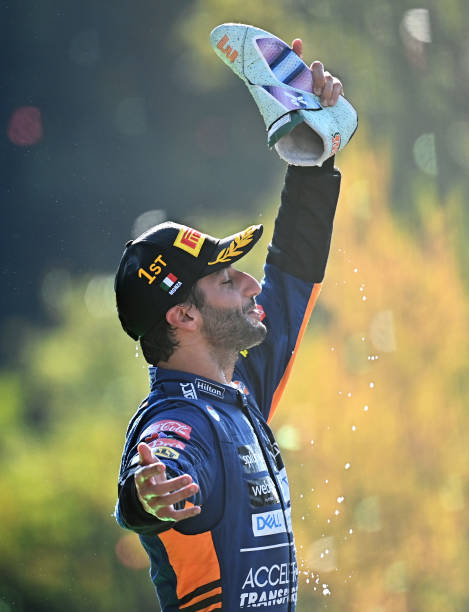 Just this afternoon, McLaren Racing have confirmed that Daniel Ricciardo's contract will be ending earlier than expected. He was initially due to race with the team until 2023, but his contract has been terminated. There has been wide speculation over the summer break following the Piastri-Alpine-McLaren saga, and this is the latest development.
This announcement has come just before the second half of the season begins. Meaning that, this may be Ricciardo's remaining races in Formula One. Is McLaren's announcement the catalyst in what could become a string of announcements from Formula One? As of writing, Piastri still has no confirmed seat with McLaren. As far as we know, Ricciardo has not got a seat in Formula One. Mick Schumacher is also unannounced, with rumours pointing him in the direction of Aston-Martin and Alpine. So what is to become of this? Is Piastri all but confirmed now? Just when we thought silly season was dying down, it's only just begun.
Comments from McLaren
McLaren have released three statements on the Aussie's departure. One from Ricciardo, one from Zak Brown, and one from Andreas Seidl.
McLaren Team Principal, Andreas Seidl, said of the news:
"I would like to thank Daniel for his dedication and contribution over the last two seasons so far. Despite the shared challenges, he has always turned up with a fighting spirit and positivity and helped the entire team to always push forward."
Zak Brown commented:
"Daniel has been a great addition to McLaren and it's been a pleasure working with him. I'd like to thank him for all of his efforts over the last two seasons both trackside and back at base. It's no secret that we hoped we could achieve more together but seeing him stand on the top step of the podium as a McLaren driver was a highlight. We wish him well for the future and let's go enjoy the rest of the season together."
Ricciardo said:
"It's been a privilege to be a part of the McLaren racing family for the last two seasons but following several discussions with Zak & Andreas we have decided to terminate my contract with the team early and agree to mutually part ways at the end of this season. I'll be announcing my own future plans in due course but regardless of what this next chapter brings, I have no regrets and am proud of the effort and work I gave McLaren, especially the win in Monza, last season. I've enjoyed working with everyone at McLaren both trackside and back in Woking and will be giving my all on and off track as we enjoy the remainder of the season together. I've never been more motivated to compete and be a part of a sport that I love so much and look forward to what comes next."
Here's an emotional statement from Ricciardo:
Here's Daniel… 🧡#DR3 #McLaren #F1

— FormulaNerds 🤓🏁 (@Formula_Nerds) August 24, 2022
Ricciardo at McLaren
The Aussie scored the team their first win since 2012 at Monza in 2021. Since then, the Honey Badger has struggled to match the pace of Lando Norris.
McLaren are yet to announce who will be partnering Norris, only that it will be announced, "in due course." Ricciardo has explained that he will explain his future soon, but for now he is unsure on what lies ahead for him. For McLaren, is this announcement their final task before announcing Piastri?
Life after McLaren seems uncertain for Ricciardo, but the announcement of his departure has come a day after reports emerged that he had been in contact with Gunther Steiner. Mick Schumacher's contract is up at the end of the year, so perhaps Ricciardo will be donning a Haas suit next year.
What could be next for Ricciardo
GPFans have reported that the Honey Badger has been offered a seat McLaren's IndyCar team. Zak Brown commented on the IndyCar offer, "Yes, we spoke about that. That being said, he's very focused on Formula One." So, it seems Ricciardo is only interested in pursuing a Formula One based future.
Featured Image Credit: Mark Thompson via Getty Images