Latest Episode | Cut To The Race Podcast
Red Bull have reached an Accepted Breach Agreement with the FIA regarding the cost cap breach.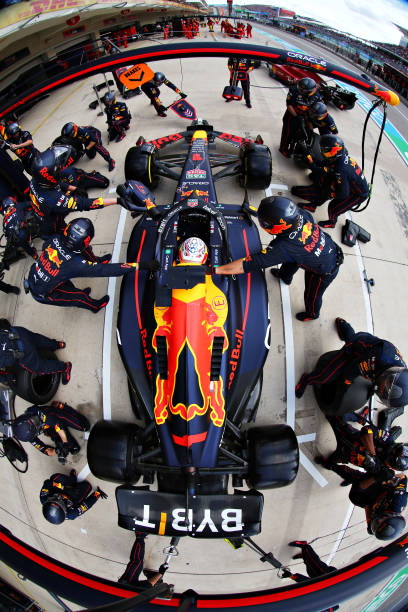 Aston Martin reported that they had reached an agreement with the FIA a few days ago. Their offence is a procedural one. They did not exceed the costs but committed a formal error. The penalty for this will be less serious.
Red Bull, on the other hand, spent $1.8 million over the set budget, according to initial information.
Red Bull reaches agreement
After Red Bull paused the negotiations with the FIA due to the death of Red Bull founder Dietrich Mateschitz, the team and the FIA came to terms.
Christian Horner, according to Autosport, explained during the US Grand Prix when asked if the cost cap problem was due to spare parts from 2021:
"What you have to remember is that the submission can constitute about 75,000 line items.
"So, there's an enormous amount of data that has to be inputted into these submissions and I think it's only natural that, in a first year we have a set of very complicated regulations, to be able to get its arms around everything, is almost impossible. Almost impossible.
Horner also did not believe the overspending would improve performance, mentioning different interpretations of the cost cap.
"And interpretations have been made, [that] maybe by other teams have been slightly different. Then a change like that has a huge swing in your application of how you've completed your form which, had we been able to resubmit at that point in time, we would have treated very, very differently."
Overall, the situation at Red Bull could be clearer. Allegedly, the overspending went to catering and sick pay, which the cost cap actually isn't covering. There may also be a tax issue.
The consequences for Red Bull could be fatal. The presumption is that they will be allowed less wind tunnel time and CFD usage, making it more difficult to develop next season. Without the necessary aero tests, the setup could suffer.
According to the information, the FIA will publish the details of the Accepted Breach Agreement on Friday, October 28th.
Aston Martin's breach
According to Mike Krack, Aston Martin found an agreement with the FIA. He explained the error made:
"I think it's complex, it's a complex set of regulations
"And it is not frustrating, it shows us that we have to do a better job in the future, that we are not having such issues.
"But at the end of the day, I think probably the most important thing is that we were under the cap. And the rest is procedural."
We will find out the details of the ABA tomorrow.
Feature Image Credit: Mark Thompson via Getty Images