Latest Episode | Cut To The Race Podcast
Alpine are looking to receive millions in compensation at the London High court if current reserve driver Oscar Piastri refuses to race for the Enstone team next season.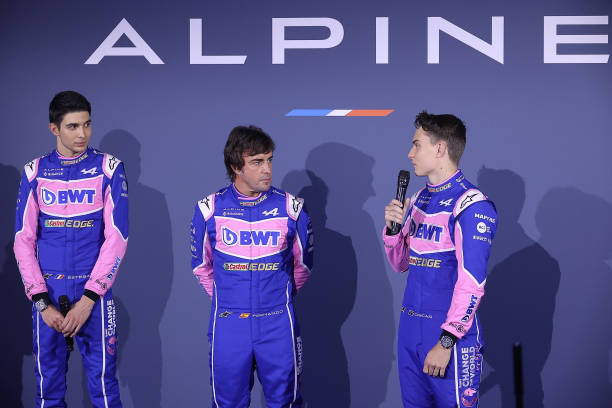 What has caused this drama?
Piastri will have felt hard-done-by as the Australian could not find himself a Formula One seat for the 2022 season. This came as a surprise as he dominated the Formula Two championship last year.
It was looking as though the 2021 Formula Two champion would not be able to find himself an Alpine seat for 2023 either.
However, since Sebastian Vettel's retirement, Fernando Alonso made a shock switch to Aston Martin.
This caught alpine off guard as they only found out through Aston Martin's press release.
The Enstone team responded by announcing Oscar Piastri as their replacement. However, the Australian did not say anything in their press release.
This was because his manager Mark Webber has been reportedly negotiating a deal with McLaren. As the pair did not expect a seat to be available at Alpine for the 2023 season.
What is going to happen next?
Szafnauer has not had the easiest of days recently, revealing that fourteen drivers had contacted him for a potential seat.
The 57-year-old recently revealed to Reuters that going to court would be the next step. This was because the team were prepared for a legal battle once the summer break is over:
"Going to the High Court is over 90% certain that's what we'll do."
The Romanian also revealed that he had contacted Formula One's Contract Recognition Board (CRB) last week. However, that route might not be sufficient.
"If the CRB says 'your licence is only valid at Alpine', and then he (Piastri) says 'that's great but I'm never driving for them, I'll just sit out a year', then you've got to go to the High Court for compensation," said Szafnauer.
There were rumours floating around about a potential return to the Enstone team for Daniel Ricciardo. This was a possibility as the eight-time race winner has not found life easy at McLaren.
Why are Alpine not happy?
Alpine have invested a lot of money into Piastri's pathway into Formula One. The Enstone team provided the Australian with individual tests and thousands of kilometres in last year's car.
It is reported that a Formula One power unit costs 1.75 million euros. The test would cost even more money through paying the mechanics and engineers, who need travel and transport to the testing place.
"We haven't sat down with the accountants to figure out everything we've spent. We will have to do that if we go to the High Court," said Szafnauer.
The 57-year-old also said that Piastri signed a Head of Terms agreement with Alpine in November last year.
This agreement included a possibility of being loaned out to another team, ensuring he got a seat for 2023. It was looking like Piastri was heading to Williams, replacing Nicholas Latifi before Alonso's shock exit.
Szafnauer himself acknowledged Alonso's decision to leave the team. However, he expected Piastri to show more integrity and loyalty.
Feature Image Credit: Mark Thompson via Getty Images