Latest Episode | Cut To The Race Podcast
Valtteri Bottas was chosen as the successor for the retiring Nico Rosberg at Mercedes in 2016. After two years at the top-performing racing team, however, he found himself in a "dark place" and even thought of turning his back on Formula 1.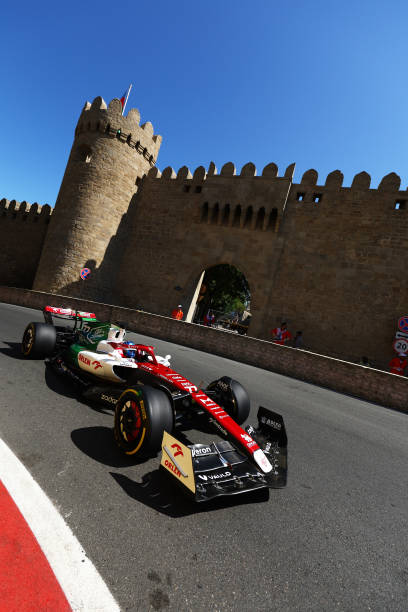 It's not easy to keep up with multiple world champion Lewis Hamilton. Having Hamilton as a direct teammate, the person you measure yourself against the most, is even more difficult.
Valtteri Bottas had to experience this painfully.
Bottas' 2018 season
2017, in the first year after Bottas switched from Williams to Mercedes, he managed to take the win three times.
In 2018, however, the tide changed.
Bottas did not even once reach the top step of the podium. By the end of the season, even the other podium steps remained out of reach for him.
Overall, he finished the 2018 season in fifth place – for the second Mercedes driver, alongside the then world champion Hamilton, there should have been more.
But Formula 1 is not an easy sport, and the consequences of small mistakes can be enormous.
Bottas explains precisely how he fared in Motorsport Magazine's podcast My Big Break.
"At the end of 2018 I almost stopped. It was so close.
"Just because of the fact I couldn't understand and take in the fact I couldn't beat Lewis in those two years. I put so much pressure on myself. Towards the end of '18, especially when I started to have the support role, I really couldn't take it, I really struggled. It was not fun."
When asked if he just wanted to change teams because he couldn't keep up with Hamilton or if he wanted to end his Formula 1 career ultimately, Bottas admits:
"Yes, absolutely. I was done.
"The human mind is strange in a way, sometimes you go into dark places and you lose the joy on things. I lost the joy of F1 and racing in F1.
"I was almost angry to F1, it's weird. I just needed some time off. Think things in a big picture and realised it's a pretty cool sport and I still have great opportunities ahead of me."
The turning point
Bottas had actually already decided to end his career in Formula 1 in 2018. But after hiking in South America and the Finnish forests, his home, he chose not to give up.
Bottas perceives 2019 as a special season. He finished the campaign in second place behind Hamilton with four wins and five pole positions.
"I was walking in a Finnish forest, in the middle of nowhere. Sometimes I like to disappear, go for a hike for one or two hours in the snow. I was just standing still, looking around, and could feel this adrenaline. I was like 'Yeah, let's do this,' and then I won the first race!"
Bottas' advice when put under pressure is direct:
"I just want to tell people to always look at the big picture in life. If you feel a bit anxious about things, take a step back, there's always so much more to get if you don't give up."
At the moment, Valtteri Bottas is showing himself to be competitive in the Alfa Romeo. He is currently in eighth place in the standings with 46 points.
Feature Image Credit: Marco Canoniero/LightRocket via Getty Images