Latest Episode | Cut To The Race Podcast
Mattia Binotto aims to provide context to Ferrari fans booing at the end of the Italian Grand Prix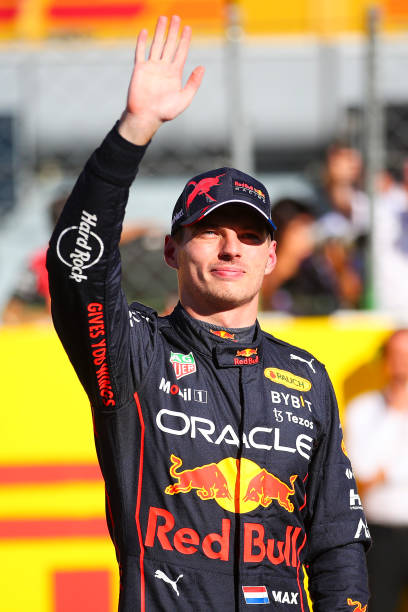 It is arguably the most controversial Grand Prix ending since Abu Dhabi 2021. Red Bull's Max Verstappen convincingly won at Monza. But when the Dutch driver got back to the pit lane after the race, the crowd met him with boos.
Naturally, the championship leader thought that the crowd, which was mostly made up of Ferrari fans, were booing him. After the race, Verstappen told the media that:
"I am here to try and win the race which we've done. Some people, of course, they cannot appreciate that because they are very passionate for a different team. It is what it is."
Since it appears that the Ferrari fans directed their boos toward Verstappen, especially when he was talking to the media. It is only natural that Verstappen believes that the crowd were booing him. Especially if you remember that the Dutch driver also received boos from the crowd at the British Grand Prix early this year.
But Ferrari Team Principal, Mattia Binotto, believes there is an alternative explanation for the booing from the Tifosi.
Ferrari's dissatisfaction
As their home Grand Prix came to an end behind the safety car. It is understandable why both Ferrari and their fans have been left unsatisfied by the lacklustre ending. Following the conclusion of the race, Binotto told Sky Sports F1 that, "finishing behind the safety car is never great – not for us, for F1 and for the show and I think there was plenty of time for the FIA to act differently."
The Ferrari boss also answered questions surrounding the Tifosi booing race winner Verstappen. Binotto believes that:
"The booing from our Tifosi was more towards the FIA and simply by booing the winner, it was trying to boo the FIA. The Tifosi out there believed the safety car could have ended and [we could] have had a couple of laps for the show today, for the battles on track."
He also went on to defend the Red Bull driver, "booing a driver is never great, especially Max, the fastest driver on track and a deserving winner. It's not good."
Were the Tifosi booing Verstappen? Or were they expressing their discontent with the FIA?
Feature Image Credit: Stefano Guidi via Getty Images