Latest Episode | Cut To The Race Podcast
Ferrari team boss Mattia Binotto has seemingly had a dig at former driver Sebastian Vettel, by stating that he is happy that he can "finally" count on both drivers. 
Vettel, who had a turbulent few years with Ferrari, had a bumpy start to his Aston Martin career at last weekend's Bahrain Grand Prix. The German only managed to score 33 points with Ferarri in his final year, compared to the 98 points his team mate, Charles Leclerc hauled in for the Scuderia.
With Ferrari having their worst finish in a season since 1981, many believed that Vettel was past it, after making numerous costly errors that led the team to fall into the midfield and finish 6th in the standings. This year, he drives for Aston Martin, with ex McLaren driver Carlos Sainz replacing him at Ferrari.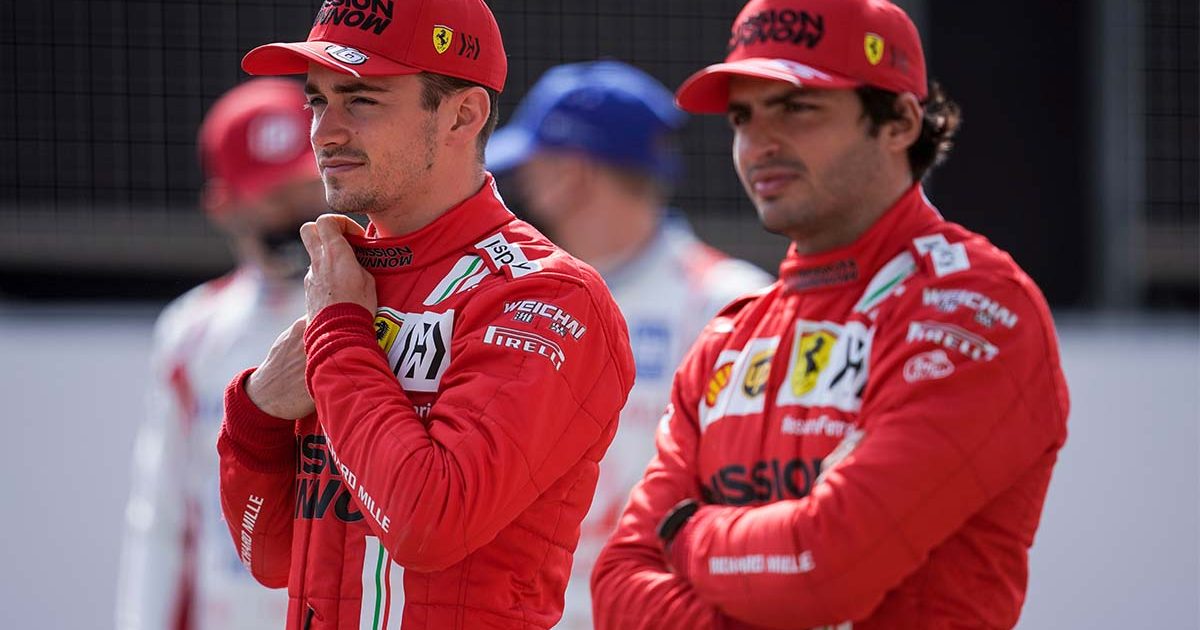 Image Credit: Scuderia Ferrari
His start to 2021 has been a huge contrast to that of his replacement, with Vettel picking up a grid penalty for ignoring double waved yellow flags in qualifying, then being handed a 10 second penalty and five penalty points for tumbling into the back of Esteban Ocon. Sainz finished the race in 8th, with Vettel in 15th, just ahead of Mick Schumacher who came across the line in last.
Speaking to Sky Italia, Binotto said: "I'm really happy with the drivers, I'm happy to be able to count on both of them finally. Carlos did a very good job with the pace. And then the motivation is important, the wish to grow as a team and not only with the drivers,"
"Today was just the first race, they will understand where to improve," he continued. "In this season we will not develop the car a lot, because we're already focused on 2022. We will bring some upgrades, but it's important that they work and they lead the car in the right direction."
"We chose Carlos because we knew that he is strong during the race, he proved that today. He's gaining confidence with the car, he's settling in with the team very well, he's working very well with Charles. Charles yesterday after the qualifying thanked Carlos for pushing him to do the best possible lap. So, I'm happy with both of them,"
"Knowing that we can count on both of them is really important. The most important thing is to be motivated to keep growing," he added. "Our opponents today are not Carlos for Charles and Charles for Carlos, but the cars ahead of us. The day when we will be ahead of all the other teams, our drivers will be allowed to fight also with each other."
The improvements made to the power unit have also paid off for the team, with both drivers looking quick in qualifying and have improved the race pace from last year. Binotto seems happy with the progress and is hoping that it continues this year, to put pressure on their rivals.
"Yes, we're happy but if we look at the best cars ahead of us, we see that we have to keep improving. We will learn from today and we will analyse the data. We fought with McLaren, even if Charles lost the position, Carlos ended the race close to Ricciardo, even if his race was affected by the starting position," he said.
"But I think it was a good race in general, but there is much to do and to work, so we're already focused on Imola."
Header Image: Scuderia Ferrari
Source: Sky Italia https://sport.sky.it/formula-1/2021/03/28/f1-gp-bahrain-binotto-ferrari-intervista