Latest Episode | Cut To The Race Podcast
Sebastian Vettel is leaving Formula 1 after the 2022 season. Until a few weeks ago, things looked different according to his own words – What has changed?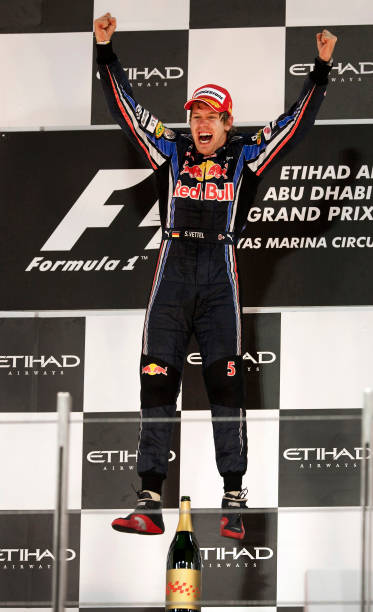 Sebastian Vettel's father, Norbert, opens up about the reasons behind the early retirement.
The right decision for Vettel?
It's not for nothing that Sebastian Vettel became a four-time world champion with Red Bull. He is still the youngest world champion in Formula 1 history.
Highs and lows marked his time at Ferrari. Then he arrived at Aston Martin and declared the team his "home".
Together with Lawrence Stroll and Mike Krack, he worked on the multi-year plan to take the team forward. But the successes failed to come.
Shortly before the summer break, Aston Martin is in 9th place in the team ranking, but after several incidents in the last races, they are also fighting for this position. All upgrades of the AMR22 so far have not shown any real success.
According to RTL Formel 1, Norbert Vettel is ambivalent about his son's decision:
"It's a great pity, but I understand him. It was an incredible career for my son, and the rock bottom was Austria.

That hurt him so much, to drive around at the end of the field, which accelerated that thought [of retiring]."
Pierre Gasly and Vettel were involved in an incident during the Austrian Grand Prix, leaving him well behind the field.
One last wish while Vettel is still racing
Norbert Vettel has been present at many of his son's races, although he has tended to stay in the background.
Before Sebastian Vettel turns his back on Formula 1 – at least as a racing driver – his father has one last wish:
"I definitely want to go to a race again, and I will probably pick Monza because that's where he took his first Formula 1 win with Toro Rosso.
That's where his outstanding career as a four-time world champion started with his first win – also in Toro Rosso."
We hope Sebastian Vettel can enjoy the remaining season before he can go into a well-deserved motorsport retirement. Formula 1 will forever feel his impact on the sport.
Feature Image Credit: Rudy Carezzevoli via Getty Images