Latest Episode | Cut To The Race Podcast
The first European race of the season normally sees vast upgrade packages to improve performance.  The opening races of 2022 have not been kind to Aston Martin. Running towards the back of the field, the team has struggled for pace.  Aston Martin requires a drastic upgrade package to move up the order.
Aston Martin's dramatic upgrade package has now broken cover. "B spec" cars are a relic of the past,  however the AMR22's  significant makeover could qualify as a "B spec" car. It seems that again in F1 that imitation is the best form of flattery, with Aston Martin once again leaning heavily on a competitor's design for influence.
Looking at the car before the upgrades, we see the AMR22 sporting a conventional sidepod design, with vents running down the length of the side of the car.  The design is now dramatically different on the revised car.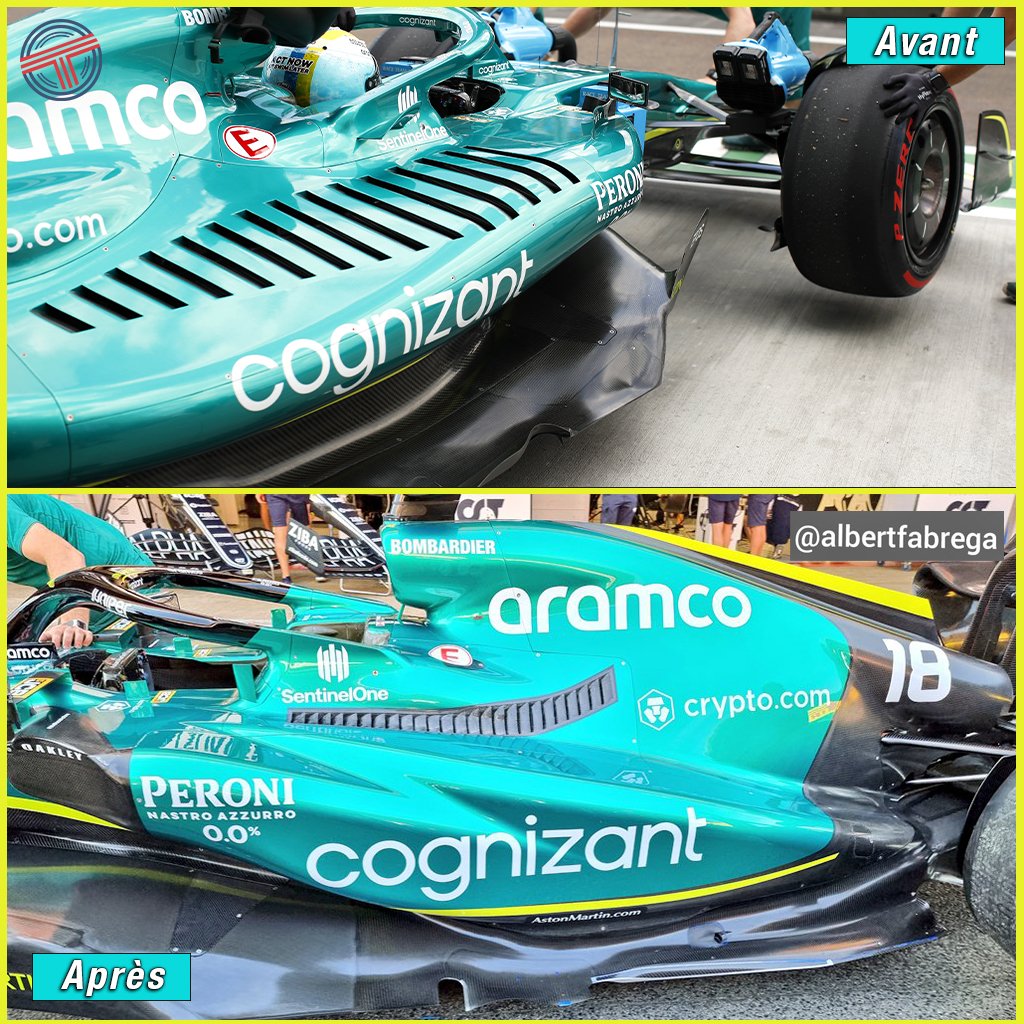 The AMR22 before and after its new upgrades (Albert Fabrega)
The new design to the naked eye could be mistaken for a Red Bull in green livery. The resemblance from the side angles is uncanny. The AMR22 now has the same sculpted sweeping sidepods as the Red Bull RB18.  When these broke cover on the Red Bull in Bahrain testing, the increase in performance for Red Bull was immediate.
The cooling has also received a major upgrade, with a vent system moved from the sidepod itself to running upwards and along the engine cover, noticeably more narrower.
The intricacies of the AMR22's floor have also seen changes, so these are not as dramatic. The floor angle towards the front wing is now lower, appearing less dramatic. The holes in the centre of the floor has also been deeper and wider.
When compared to the Red Bull, the similarity of the designs becomes very apparent: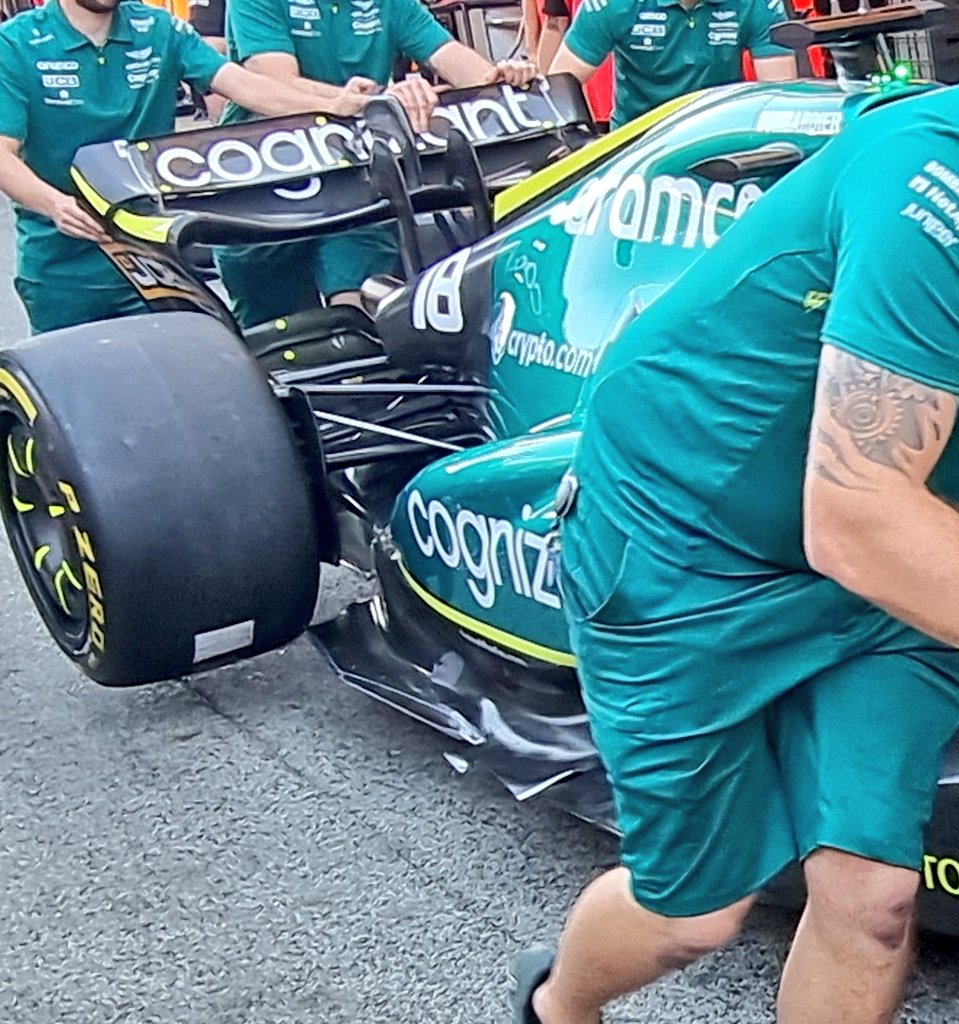 The rear of the AMR22 after its upgrades  (Albert Fabrega)
The rear of the car has also been given a substantial overhaul, mirroring Red Bull. The floor now narrows, before sweeping upwards to improve aerodynamics.
Aston Martin will hope these changes provide a much needed improvement in performance for the AMR22 at the Spanish Grand Prix. The team are currently ninth in the championship after five rounds.