Latest Episode | Cut To The Race Podcast
New ambassador Pedro de la Rosa believes if Aston Martin keeps their honesty with Alonso, then there will be no tensions between the pair.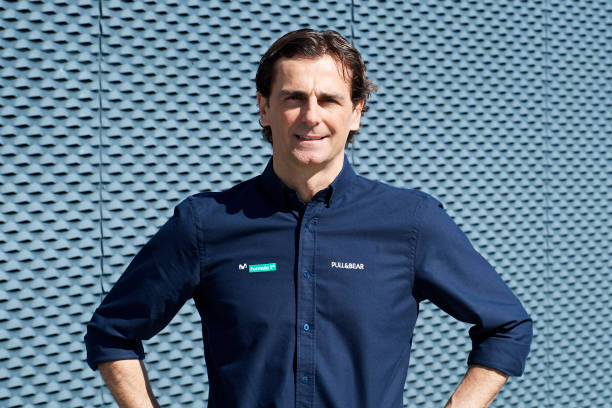 Former Formula 1 driver de la Rosa has signed as a team ambassador for Aston Martin.
The Spaniard has the chance to work with the drivers at Aston Martin. He will also be working a lot with Aston Martin's development drivers.
A big factor in the move was Fernando Alonso. The Spaniard will leave Alpine at the end of the season for the Silverstone team, replacing German Sebastian Vettel after the four-time world champion announced his retirement.
Alonso not as hard to work with as you think
The 51-year-old has worked with Alonso through spells with McLaren and Ferrari. The Spaniard will be a good fit with Aston Martin as he will know how to keep Alonso happy at the team.
Despite many thinking Alonso is difficult to work with, de la Rosa thinks differently. The 51-year-old believes that Alonso's attitude is fuelled by a competitive spirit.
The Aston Martin ambassador was asked by Motorsport.com if he had any advice for Aston Martin in regard to dealing with Alonso. The Spaniard responded:
"I don't think that Fernando is a difficult guy to handle. He's just very genuine, very honest.

"The fact that English is not his native tongue sometimes make him a bit harsh when he tries to describe things. But he's very honest. And what he tells you is what he feels about the car, about the team, about how to be competitive."
The Spaniard revealed that if a team hides any information from Alonso, the 41-year-old will not like it. However, if no secrets are kept, then the Spaniard will be good to work with.
Alonso had a lot of tension with teams in the past. The Spaniard did not have good relationships during his times at McLaren and Ferrari.
Alonso still has the commitment to succeed in Formula 1
The 51-year-old has no doubts that Alonso will deliver at a high level still. In fact, de la Rosa is shocked at how motivated Alonso still is to succeed again in Formula 1.
"I think he's unique, and he's fully motivated: which is also a very, very, very important detail in the life of a F1 driver, especially when you get to 40 years old.
"I've been there with 40 as well. So I know a bit. That's why I think Fernando arrives in the best of his talent and his peak of performance."
Feature Image Credit: Edmond So/Eurasia Sport Images via Getty Images