Latest Episode | Cut To The Race Podcast
Following a dominant weekend in Bahrain, Max Verstappen and Red Bull's Saudi preparations were hindered by a stomach bug for the two-time F1 drivers' champion. After missing media day on Thursday, would the Dutchman be firing on all cylinders on Friday?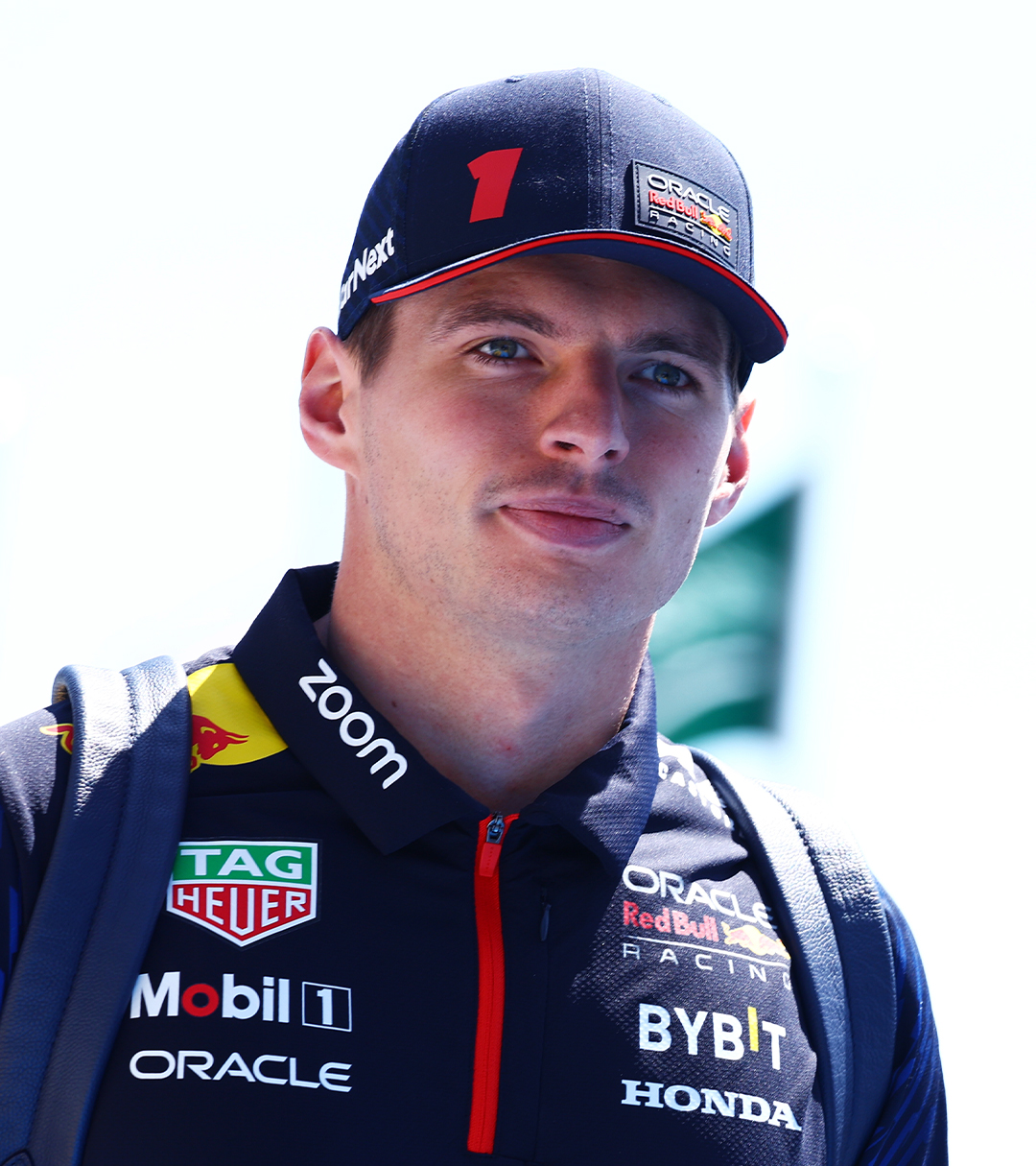 This was a key talking point heading into the first F1 practice session of the weekend. Also on the agenda: Lando Norris's future at McLaren, Lewis Hamilton's at Mercedes, Ferrari's reliability concerns, and changes to the Jeddah Corniche Circuit to improve safety.
Yesterday, Norris was quick to dismiss any suggestion of him leaving McLaren, saying:
"I'm at a point where it doesn't affect me in anyway.

"I'm fine with it to an extent apart from when it's just complete rubbish that people come up with and completely fake stories people make up."
He went on to say that harsh criticism is to be expected, but that there's a line, adding: "You don't like when it's too much and people in the team start to get affected by it."
"I don't plan on going anywhere else" 🙅‍♂️

Lewis Hamilton has his say on his Mercedes future 👇 pic.twitter.com/6qfLZJ4vPc

— Sky Sports F1 (@SkySportsF1) March 16, 2023
The young Brit feels there is more pace in the McLaren left to be unlocked, maintaining that the team are not in a crisis when asked by Simon Lazenby of Sky Sports F1.
"We're confident we can get some good points this weekend. It's a close fight with Valtteri and Alfa, towards the top four teams it's a very big jump."
Whether McLaren will be able to take that step remains to be seen, but FP1 has provided the first indication of what each team can expect from their weekend in Saudi Arabia.
Themes
A busy session on track proved few major talking points. The sharp end of the order was generally as expected, with the Red Bulls and Fernando Alonso reigning supreme. The biggest surprise was perhaps the lack of representative lap times from Ferrari, with Mercedes closer to the leading trio and Lance Stroll.
Whilst it took him a while to venture on circuit, Verstappen was unsurprisingly unfazed by his stomach issues from earlier in the week.
Alex Albon looked comfortable in his Williams and produced a large delta between himself and teammate Logan Sargeant. However, Williams Team Principal James Vowles confirmed the American was slowly ramping up his lap times across the weekend.
The first third
As soon as the pit lane opened and the track became available for installation laps, F1 cars began pouring onto the Jeddah Corniche track. First up. AlphaTauri's Nyck de Vries – the only member of the F1 grid to have not previously driven the circuit.
With learning the car, the track and set up the primary focus of the session, lap times would start slow and ramp up as the hour progressed.
Lando Norris, adorned with a new power unit for the weekend, sat atop the timing sheets after five minutes with a 1:34:400. However, Red Bull's Sergio Perez quickly lowered the gauntlet, setting a 1:32.969. Although, the Mexican had strapped on a set of soft tyres – the first man to do so.
Soon joining him on the C4 compound was the reinvigorated Fernando Alonso, fresh off a podium in Bahrain. The Aston Martin man backed off heavily to avoid setting a comparable time.
Carlos Sainz came on the radio to complain about being blocked by an AlphaTauri before Alonso did decide to show his hand – the 41-year-old popping in a 1:32.838.
That was just a little too close! 😳#SaudiArabianGP #F1 pic.twitter.com/s4xHswq5aM

— Formula 1 (@F1) March 17, 2023
This didn't last long as Mercedes' Lewis Hamilton quickly lowered the target time by another two-tenths of a second or so. Impressive, given his use of the slower Hard tyres.
Times continued to tumble with Perez and the two Ferraris soon ahead. With the majority of the field on circuit at the 15-minute mark, there was a mix of run plans; most were on Mediums or Hards with only Perez and Alonso at the top on Softs.
The middle 20
After suffering illness, it was no surprise that as the clock approached 20 minutes gone, it was only Max Verstappen who had yet to emerge from the pit lane. This soon changed, however, with the Bahrain race winner coming out and immediately slotting into P3.
Small margins but Max Verstappen fires himself to the top of the timesheets 💥 pic.twitter.com/Cc8CkndGKG

— Sky Sports F1 (@SkySportsF1) March 17, 2023
The track quietened down as the field looked to make their first set-up changes predicated on their initial learnings. Alonso briefly went to P1 before Verstappen bested him by less than two thousandths of a second. The Dutch driver soon improved further still, setting a 1:30.062 at around the half-hour mark.
With some 25 minutes left to run, Alonso re-entered the fold. By which point, Verstappen had put almost seven-tenths of a second between them with the first sub-1:30.000 time of the weekend.
With the circuit getting increasingly busy again, the quickest tyre compound proved to be the tyre of choice. Just how low would lap times go in the final 20 minutes of the first F1 session of the weekend?
The final third
With highlights remaining quiet as FP1 ticked towards the last 15 minutes, Norris and McLaren provided some entertainment. The 23-year-old driver failing to come into the pit lane due to a late call from his team.
It had also been confirmed that, in addition to Leclerc's penalty-wielding electronics changes, Carlos Sainz would be fitted with a new power unit – all as a precautionary measure from Ferrari.
With 10 minutes left, Verstappen stretched his legs further still, setting a 1:29.790. Adversary Alonso was one of two drivers not on track with eight minutes remaining.
Indeed, it was the Red Bulls and the Aston Martins that bucked the prevailing trend by running two sets of Soft tyres per driver. However, it's not a compound likely to appear during the race itself.
After spending most of the session adrift from Alonso, Stroll slotted into P4 by the session's end, to complete a Red Bull-Aston Martin-Mercedes two-by-two to lead the order.
Full results
🏁 FP1 CLASSIFICATION 🏁

Max Verstappen leads the way in Saudi #SaudiArabianGP #F1 pic.twitter.com/n7pBrBRhAp

— Formula 1 (@F1) March 17, 2023
Featured Image Credit: @AlbertFabrega on Twitter