Latest Episode | Cut To The Race Podcast
Aston Martin could become Honda's exclusive partner for the 2026 season onwards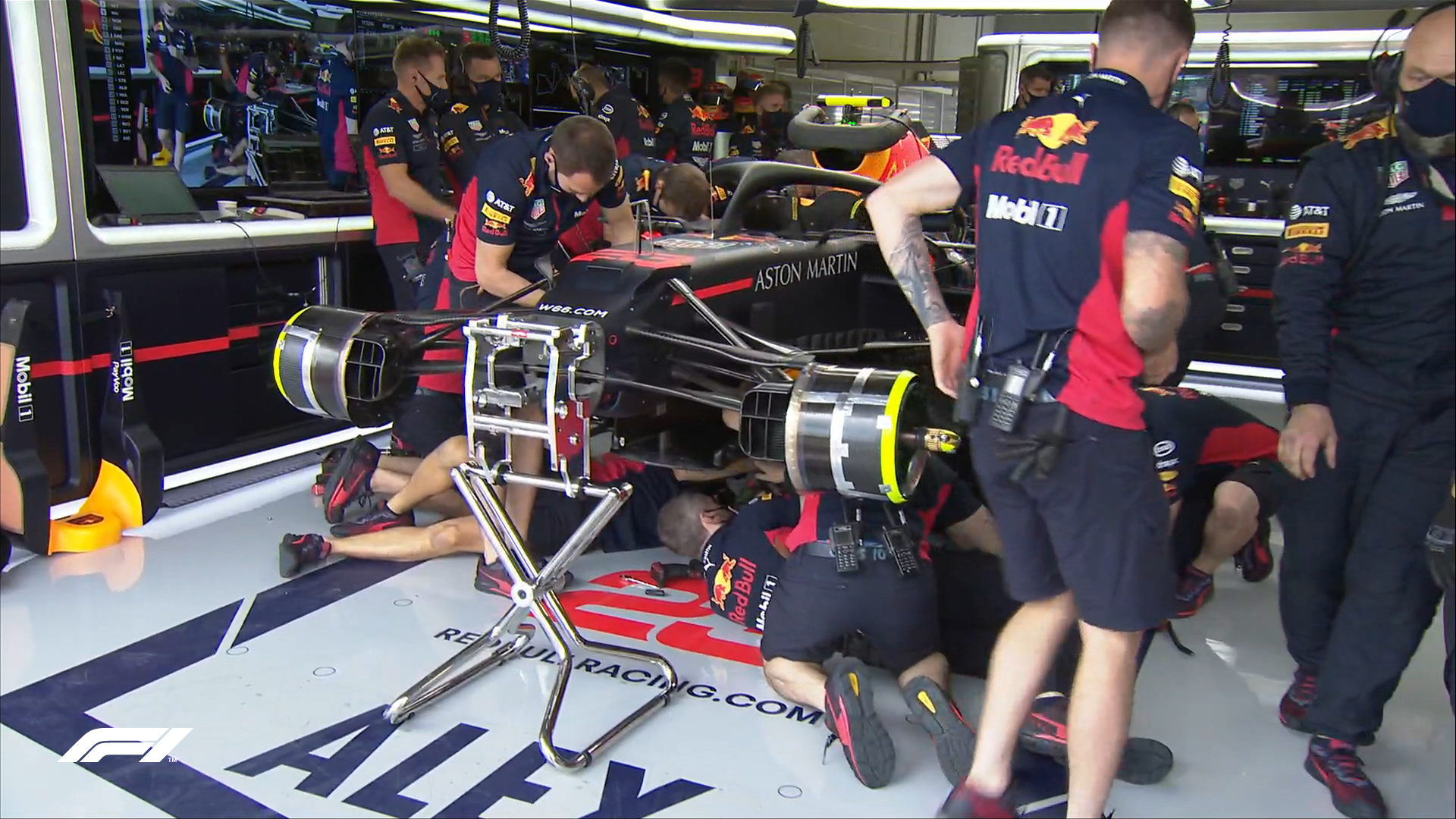 Aston Martin has had a dream start to their Formula One 2023 championship campaign. They currently sit P2 in the constructors' championship and have scored a podium at every race this season so far.
While the Silverstone-based outfit is experiencing unprecedented success, owner Lawrence Stroll is still demanding more from his team. Although the team doesn't look able to challenge Red Bull on race day at the moment, they could be championship rivals in the future.
Along with building Formula One's first smart factory, Aston Martin could be set to make more significant changes in the future. The Spanish edition of Motorsport.com is reporting a potential partnership between the Silverstone-based team and Honda for the 2026 season. They have said:
"According to information collected by Motorsport.com, Honda's leadership is currently only moving in one direction, and that is Aston Martin."
🚨 | BREAKING : Former Red Bull engine partner Honda is in negotiations with Aston Martin for an exclusive engine deal from 2026

(Via @es_Motorsport) pic.twitter.com/ZXCboPTwyX

— RBR Daily (@RedBullUpdates) April 18, 2023
Rumours surrounding a potential partnership between the two have been growing for some time. Honda is the only 2026 engine supplier that does not have a team to supply for that year. Will Aston Martin fill the void?
Aston Martin's battle to go from a customer team to a works/factory team
After a period of rapid development, Aston Martin is on course to challenge for championships and victories in Formula One very soon. However, there is one element of the team that will hold them back.
The Silverstone-based team is currently a customer team of Mercedes, just like McLaren and Williams. Typically, factory or works teams (like Mercedes) have an advantage over customer teams. This is due to the nature of the relationship (with customers buying parts from works teams).
Throughout the years, Red Bull Racing has been very vocal about its battle to move away from being a customer team. To truly fight for a championship, Aston Martin may need to break ties with long-time collaborators Mercedes.
During the 2022 season, there were early signs that they may already be on that journey. Team Principal Mike Krack expressed his team's desire to have their own engine for the 2026 regulation change. A dream that was put to bed late last year.
Now, with talk surrounding an Aston Martin and Honda partnership starting to grow, could the Silverstone-based team have an exclusive engine for 2026?
Feature Image Credit: @AstonMartinF1 on Twitter