Latest Episode | Cut To The Race Podcast
Aston Martin technical director Dan Fallows has admitted that the team still have a way to go before competing with Red Bull for race wins.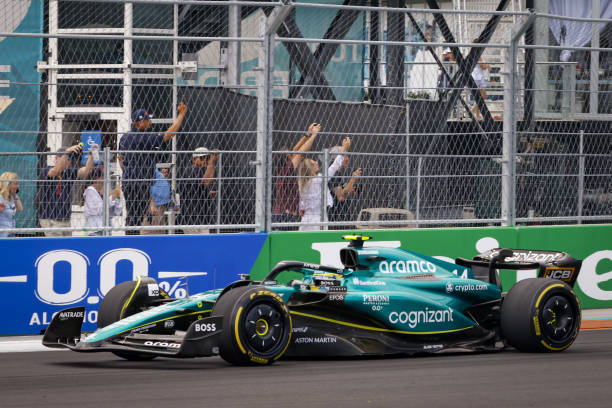 It's been a strong start to the season for Lawrence Strolls' team, getting four podium finishes in the opening five races, only failing to get in the top three in Baku.
Red Bull have continued their dominance at the front of the grid, winning all five races so far this season, and also claiming second place in four of those races.
Despite failing to break into the top two places on the grid, it has been a very impressive start to the season for Aston Martin who finished last season in seventh place with 55 points, 47 points less than they have already this season.
Currently competing with Ferrari and Mercedes for second place in the constructor's championship, Aston Martin have a way to go before competing with Red Bull.
"We do need to sort of consider where we are relative to the Red Bull," said Fallows to motorsport.com.
"But I think there are areas we believe where we're relatively strong,"
"Also, we have to optimise our car for every particular circuit, which means that sometimes there may be aspects of whether it's low-speed, high-speed corners, which aren't quite as strong as some other competitors.
"The Red Bull as a concept has been evolved for a bit longer than ours. We obviously very publicly went to a different concept early last year. We are still developing that.
"We think we've made a very big step this year, but we still have a little way to go. And I think honestly, I wouldn't point to sort of one single area of it. I think we just need to improve everything, really."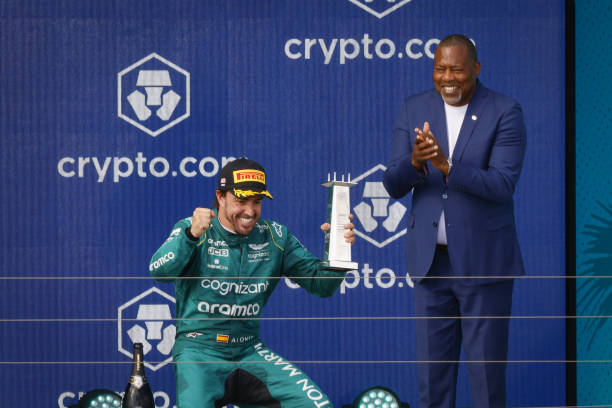 One strong point for Aston Martin is the consistency they have shown in the opening races of 2023.
Their car has been competitive in both street and traditional circuits, allowing them to bring home points in every race so far this season.
I think we have managed to generate a car which is reasonably capable in a lot of different areas. We can tune it to what we believe is the optimum for that particular track," continued Fallows.
"There are certain areas that we are focused on from an aerodynamic and mechanical point of view that we think we can make progress. But honestly, I don't look at it as a car that has any significant weaknesses at the moment,"
"It's just that we want to kind of build on the speed that we have and keep going with the same philosophy."
Featured Image Credit – Nurphoto