Latest Episode | Cut To The Race Podcast
Aston Martin and Honda have announced a works engine deal that will see the two titans of the auto industry battle the established order in F1 together.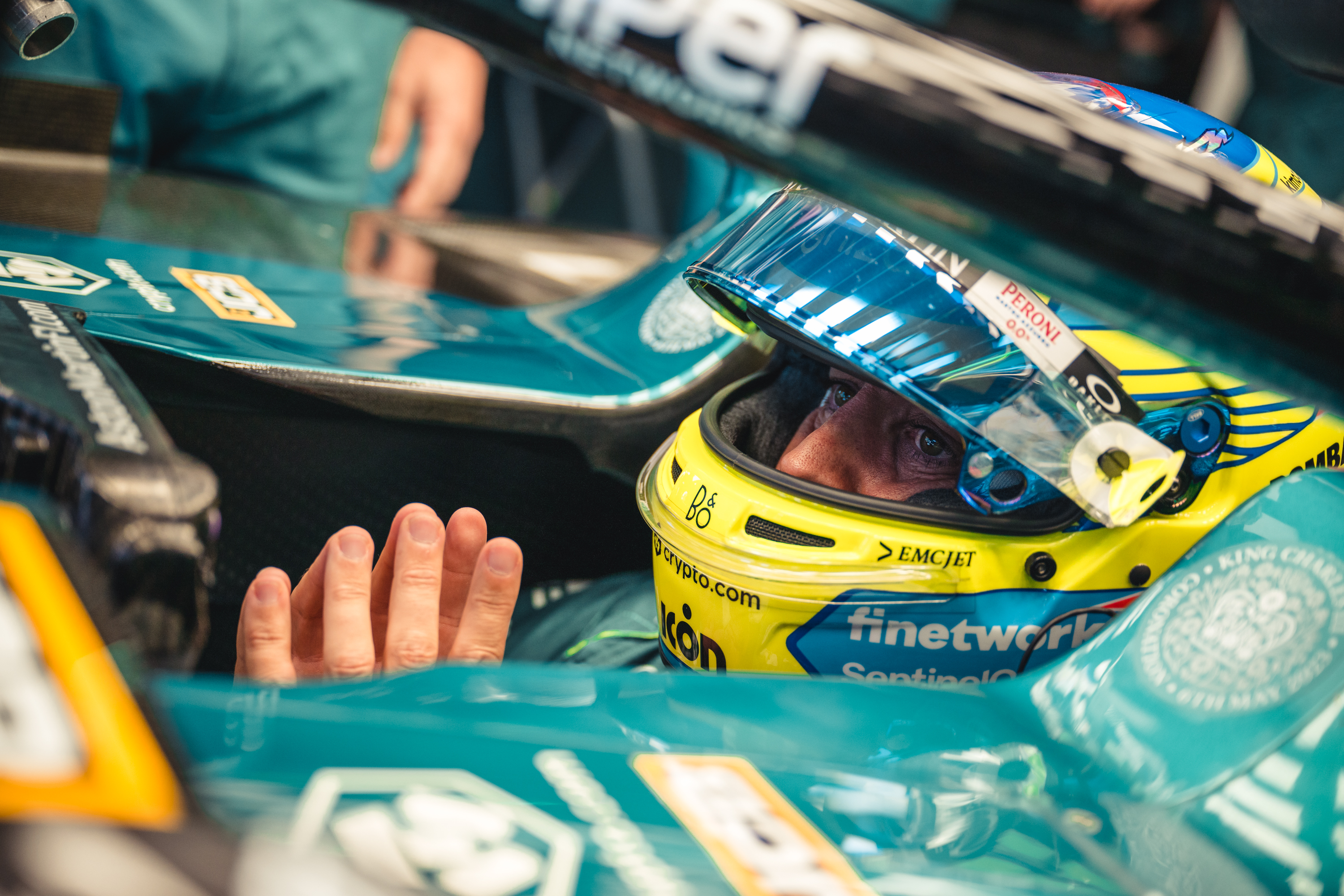 The partnership will see the Japanese manufacturer supply power units to the Silverstone-based F1 team for the start of the new era of regulations, in 2026. This will replace Aston Martin's current deal with Mercedes.
That relationship has run since 2009, from when the team was still Force India, including through the brief period as Racing Point.
The rumour mill kicked into high gear a couple of weeks ago, when speculation over the Aston Martin-Honda arrangement started to gain traction.
However, how exactly the deal is structured has yet to be confirmed. It has been suggested that whilst Honda will manufacture and supply the power units, they will be re-badged. Although, ultimately, that remains to be seen.
BREAKING: Aston Martin 🤝 Honda

From 2026 @AstonMartinF1 will adopt a Honda F1 Power Unit pic.twitter.com/xC0bjLRs8J

— Formula 1 (@F1) May 24, 2023
Both companies announced the news together in the early hours of Wednesday morning BST. The UK is eight hours behind Japan, where information about the deal was released at 11:30 Japan Standard Time.
What was announced?
Aston Martin F1 Team Owner, Lawrence Stroll, said:
"I would like to welcome Honda and Honda Racing Corporation (HRC) to the Aston Martin Aramco Cognizant Formula One® Team. We share a mutual drive, determination, and relentless ambition to succeed on track.
"Honda is a global titan and its success in motorsport is longstanding and incredibly impressive. I would like to thank Mr Mibe and Mr Watanabe, and the whole team at HRC as we embark on this exciting future together from 2026."
Honda's Global CEO, Toshihiro Mibe spoke about the goal of sustainable racing and the aim of carbon neutrality. He further highlighted the benefits of the partnership on the production of electric vehicles, before adding:
"Honda and our new partner, the Aston Martin F1 Team, share the same sincere attitude and determination to win, so starting with the 2026 season, we will work together and strive for the Championship title as Aston Martin Aramco Honda.
"Honda has the utmost respect for the FIA, which made a bold decision to introduce these new and challenging regulations to ensure the sustainability of both racing activities and the global environment, and for the Formula One Group, which has been enhancing the brand value of F1 and ensuring F1's evolvement as the most prestigious automobile racing in the world."
Brokered by Whitmarsh?
Martin Whitmarsh, now Group CEO of Aston Martin Performance Technologies, helped broker the deal between Honda and his previous team, McLaren, back in 2015. On the new deal, he said:
"I have been fortunate in my career to work with Honda over the years and I am thrilled to have the opportunity to partner with HRC and the Aston Martin Aramco Cognizant Formula One® Team from 2026.
"The new 2026 F1 power unit regulations are a huge and important change but one which we are confident we can navigate successfully together. Jointly with our strategic partner Aramco, we can look forward to open collaboration towards a common goal. Our future works partnership with Honda is one of the last parts of the jigsaw puzzle slotting into place for Aston Martin's ambitious plans in Formula One.
"Finally, I would like to pay tribute to our current power unit supplier who we will continue to partner with for the next few seasons."
The move will see Honda re-establish Honda Racing Corporation (HRC), which has powered Red Bull's recent success in F1.
HRC's President, Koji Watanabe, added:
"In the midst of major changes in our business and the motorsports environment leading toward the transition to a carbon neutral society, we have re-established HRC as an optimal platform to sustain and further evolve motorsport activities as a Honda strength.
"We will establish sustainable operational structures for our racing activities and continue to deliver more dreams and excitement for motorsports fans all around the world."
A word from F1
Lastly, F1 CEO, Stefano Domenicali covered the value Honda brings to the sport and Aston Martin's commitment to F1, saying:
"It is great news for Formula One that Honda will partner with Aston Martin to supply power units from 2026. This is further evidence that our global platform and growth provides brands with huge potential, and it also shows that our plans to move to sustainable fuels in 2026 is the right approach to offer the automotive world alternative solutions to decarbonise the planet.
"We can all see the incredible commitment Aston Martin has made to our sport and we can't wait to see the exciting partnership in action, and I want to congratulate both parties on this exciting news."
Featured Image Credit: @AstonMartinF1 on Twitter