Latest Episode | Cut To The Race Podcast
Both Lewis Hamilton and George Russell at Mercedes didn't seize the opportunity to party at the front of the grid.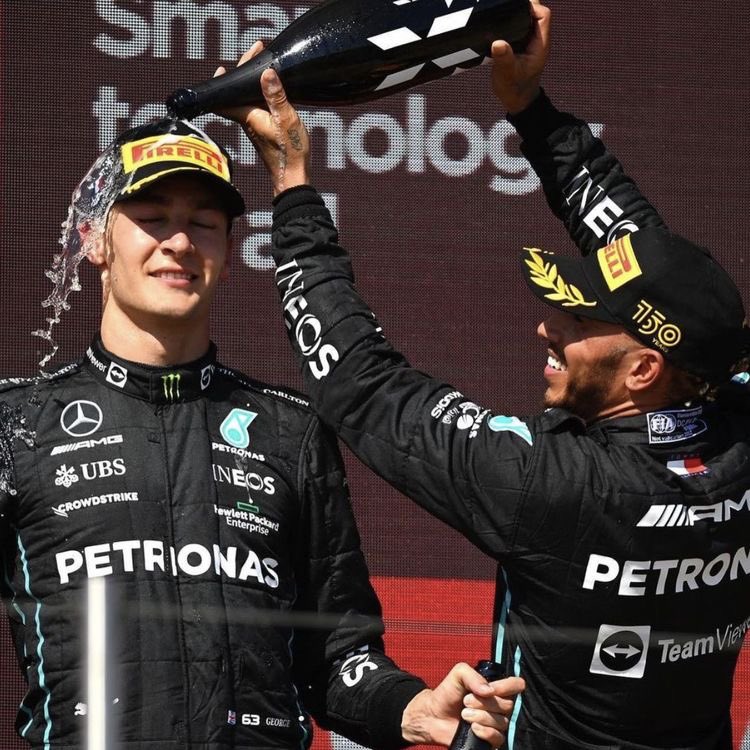 Six drivers are taking engine penalties at Spa, including championship leader Max Verstappen and his next closest rival, Charles Leclerc. This meant Mercedes should have been closer to P1 if they want to return as championship contenders.
They will only be fighting Sergio Perez and Carlos Sainz, from Red Bull and Ferrari respectively. But a cheeky Fernando Alonso snubbed Hamilton and Russell from a critical grid position.
Mercedes qualifying session summary
Unfortunately, Mercedes failed to get both cars on the first or second row of the grid in qualifying. However, they completed the most laps. Verstappen only required a total of nine laps to secure a provisional pole before penalties, unlike Hamilton and Russell who required 20 laps each for their positions.
There was potential for Mercedes to challenge Red Bull and Ferrari. However, neither of the drivers at Mercedes knew how to combat the session and attack from a position of offence, rather than defence.
"It was not the qualifying performance we were hoping for. It's P7 and P8 for Hamilton and Russell respectively. They will start tomorrow's race from P4 and P5. A chance to fight for the podium and good points."
Sunday race predictions
Tomorrow we will see our first race back from the summer break with Verstappen and Leclerc hunting down their rivals from the rear of the grid. Expect to see some carnage. Will they take each other out in the process?
This could severely open the door for Mercedes to pull closer to Red Bull and Ferrari in the constructors' championship if they can finish with a double podium and some DNFs from top rivals.
Mercedes didn't capitalise today during qualifying but tomorrow is payday. Points are only awarded on Sunday. Today was just a stepping stone for Mercedes to return to the top step of the podium.
But points are awarded on Sunday @F1

— FellowCompanion (@CompanionFellow) June 12, 2022
Are we going to hear God Save the Queen tomorrow? Hamilton and Russell are both from England, but we think either of them would be happy to seal a victory this season. Particularly Russell, labelled Mr. Consistency, he's still yet to claim his maiden win in Formula 1. Let's see how this unfolds for Mercedes.
Headline Image Credit: @MercedesAMGF1 on Twitter